Advances in Bioenergy and Microfluidic Applications
1st Edition
Editors:
Mohammad Reza Rahimpour
Reza Kamali
Mohammad Amin Makarem
Mohammad Karim Dehghan Manshadi
Paperback ISBN: 9780128216019
Published Date: 1st September 2020
Secure Checkout
Personal information is secured with SSL technology.
Free Shipping
Free global shipping
No minimum order.
---
Since fossil fuels suffer from dangerous side effects for the environment and their resources are limited, bioenergy attracted many attentions in various aspects as an alternative solution. Therefore, increasing number of researches are conducted every year and the processes updated frequently to make them more economic and industrially beneficial. Bioenergy and the Advanced Application of Bio-Products and Microfluidic Devices reviews recent developments in this field and covers various advanced bio-applications, which rarely reviewed elsewhere. The chapters are started from converting biomass to valuable products and continues with applications of biomass in water-treatment, novel sorbents and membranes, refineries, microfluidic devices and etc. The book covers various routes for gaining bioenergy from biomass. Their composition, carbon contents, heat production capacities and other important factors are reviewed in details in different chapters. Then, the processes for upgrading them directly and indirectly (using metabolic engineering and ultrasonic devices) to various fuels are explained. Each process is reviewed both technically and economically and the product analysis is given. Besides, the effect of various catalysts on increasing selectivity and productivity are taken into account. Biofuels are compared with fossil fuels and challenges in the way of bioenergy production are explained. Moreover, advanced bio-applications in membranes, adsorption, waste water treatment, microfluidic devices and etc. are introduced. This book provides a good insight about such bioprocesses and microfluidics devices for researchers, students, professors and related departments and industries that care about energy resources and curious about recent advances in related methods and technologies. Despite other books which review biomass chemistry and conversion, the current book emphasize on the application of biomass in the mentioned areas. Therefore, one can gain a better and more comprehensive insight by reading the book
Describes energy production from biomass, biomass conversion, their advantages and limitations
Describes the application of biomass in membranes, sorbents, water-treatment, refineries, and microfluidic devices
Offers a future outlook of bioenergy production and possibility to apply in the industries
Academic researchers and R&D departments; Biochemists and biochemical engineers; Academic researchers working on bioenergy and biomass conversion; Engineers working on bioprocess design companies; Engineers working in biochemical and biofuel production; Engineers working on renewable energy sources; Engineers working on microfluidics platforms
Part 1: Biomass Conversion: General Information, Chemistry and Processes
1. Biomass-Importance, Chemistry, Classification and Conversion
2. An Overview on Pretreatment Processes for an Effective Conversion of lignocellulosic Biomass into Bioethanol
3. Biofuel Purification and Upgrading: Using Novel Integrated Membrane Technology
Part 2: Conversion of Biomass into Chemicals
4. Production of Bio-Diesel from Biomass
5. Conversion of Glycerol to Valuable Products
6. Conversion of Biomass to Methanol and Ethanol
7. Production of Hydrogen from Biomass
8. Biofuel Production from Microalgae and Process Enhancement by Metabolic Engineering and Ultrasound
9. The production of syngas by pyrolysis
Part 3: Applications
10. Biomass as a Source of Adsorbents for CO2 Capture
11. Fuel Cells Based on Biomass
12. Wastewater Treatment: Employing Biomass
13. Sustainable Bio-Refineries for Waste Management and Development
14. Microfluidic Devices and Their Bioprocess Applications
15. Micro-Bioprocessors and Their Applications in Bioenergy Production
16. An Overview on Micropumps, Micromixers and Their Applications in Bioprocess
17. Droplet-Based Microfluidic Platforms and An Overview with Focus on application in Biofuel Generation
No. of pages:

512
Language:

English
Copyright:

© Elsevier

2020
Published:

1st September 2020
Imprint:

Elsevier
Paperback

ISBN:

9780128216019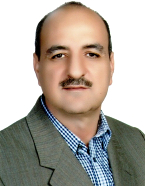 Prof. Mohammad Reza Rahimpour is a full professor of Chemical Engineering at the Shiraz University, Iran. He undertook part of his PhD studies in the Department of Chemical Engineering at the University of Sydney, Australia and was Research Associate at the University of Newcastle, Australia. He also joined the University of California at Davis in United States to work as an adjunct professor where he developed different reaction networks and catalytic processes for upgrading of lignin bio-oil to biofuel. Prof. Rahimpour currently leads a research group of energy and fuel processing technology focused on the catalytic conversion of fossil fuels such as natural gas, and also renewable fuels such as bio-oils derived from lignin. He has published several in-depth studies in various fields of chemical engineering including carbon capture, chemical looping, membrane separation, storage and utilization technologies, and also novel technologies for natural gas conversion for improving energy efficiency in related industries. He has supervised over 50 PhD and 200 MSc students and has around 400 international ISI-indexed journal papers, 5 books, and around 60 book chapters.
Affiliations and Expertise
Department of Chemical Engineering, Shiraz University, Shiraz, Iran
Mohammad Karim Dehghan Manshadi
Tax Exemption
We cannot process tax exempt orders online. If you wish to place a tax exempt order please
contact us
.