Bioactive Foods in Promoting Health
1st Edition
Fruits and Vegetables
Editors:
Ronald Watson
Victor Preedy
eBook ISBN: 9780080877877
Hardcover ISBN: 9780123746283
Published Date: 19th October 2009
---
While everyone knows fruits and vegetables are beneficial to good health, it's increasingly seen as important to know which ones can be effective in treating specific illnesses. For example, which are good for cardiac care? Which can help combat and treat asthma? What are the safety concerns to be aware of when using herbs in combination with traditional medicines?

Diet and nutrition are vital keys to controlling or promoting morbidity and mortality from chronic diseases, and the multitude of biomolecules in dietary fruits and vegetables play a crucial role in health maintenance. They may, therefore, be more effective and certainly could have different actions beyond nutrients however this science is still evolving.

This book brings together experts working on the different aspects of supplementation, foods, and plant extracts, in health promotion and disease prevention. Their expertise and experience provide the most current knowledge to promote future research. Dietary habits need to be altered, for most people and the conclusions and recommendations from the various chapters in this book will provide a basis for that change.

The overall goal of this book is to provide the most current, concise, scientific appraisal of the efficacy of key foods and constituents medicines in dietary plants in preventing disease and improving the quality of life. While vegetables have traditionally been seen to be good sources of vitamins, the roles of other constituents have only recently become more widely recognized. This book reviews and often presents new hypotheses and conclusions on the effects of different bioactive components of the diet, derived particularly from vegetables, to prevent disease and improve the health of various populations.

Identify bioactive fruit and vegetable options for prevention or treatment of illness
Moves from general overview to disease specific applications providing a framework for further research and deeper understanding
Includes discussion of issues and challenges, permitting critical analysis and evaluation


Health scientists including nutritionists and dieticians will use this book to identify currently known beneficial uses of fruit and vegetables in order to address the needs of their clients, as well as to explore alternative and additional options. Public health workers will better understand the challenges and issues of promoting the inclusion of fruit and vegetables in a healthy lifestyle -- and develop strategies for overcoming those concerns. Food chemists will use the information in identifying the beneficial components in healthful selections and combinations of fruits and vegetables, and will use that knowledge to create new healthful combinations and foods. CLinicians can apply the information to their work in psychology, psychiatry, cancer, and aging.
Part I: Fruit and Vegetables in Health Promotion; The role of fruits and vegetables in health;Community intervention to increase consumption of fruits and vegetables; Barriers to fruit and vegetable-based diets; Methods to increase fruit and vegetable consumption; School-based fruit and vegetable intervention; Increasing fruit and vegetable use at home; Sour taste and fruit consumption; Dried fruit and vegetables role in health; Part II: Effect of Fruit and Vegetables on Specific Health Concerns; Fruit and vegetable consumption and cardiac health; Fruits and brain function; Vegetables in the prevention of obesity and related disease; Fruit and vegetable intakes and asthma; Fruit and vegetables: bone minerals; Consequence of low fruit and vegetable use; PART III: Health impacts of Individual Vegetables; Anthocyans from fruits and vegetables: Role in disease prevention; Soy isoflavones and health promotion; Soy and aging prevention; Legumes ad prevention of heart disease; Garlic and diabetes; Broccoli and health; Tomatoes in the prevention and treatment of cancer; Vegetables and occular health in seniors; Vegetable oils: Health or disease?; Spinach Vitamin A and health; Isothiocyanates in vegetables as cancer chemopreventative agents; Artichoke effect on GI and irritable bowel syndrom diseases; PART IV: Actions of Individuals or Groups of Fruit on Health; Pomegranate in the prevention and treatment of cancer; Berries and anti-cancer effects; Strawberries and berries in health promotion; Apples and health; Kiwifruit; Plum; Safety of herbs in combination with traditional drugs; Vitamine C changes due to fruit and vegetable intakes;
No. of pages:

754
Language:

English
Copyright:

© Academic Press

2010
Published:

19th October 2009
Imprint:

Academic Press
eBook

ISBN:

9780080877877
Hardcover

ISBN:

9780123746283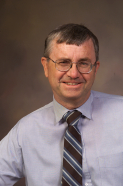 Ronald Ross Watson, PhD, is Professor of Health Promotion Sciences at the University of Arizona, Mel and Enid Zuckerman College of Public Health. Dr. Watson began his research in public health at the Harvard School of Public Health as a Fellow in 1971 doing field work on vaccines in Saudi Arabia. He has done clinical studies in Colombia, Iran, Egypt, Saudi Arabia and the United States which provides a broad international view of public health. He has served in the military reserve hospital for 17 years with extensive training in medical responses to disasters as the chief biochemistry officer of a general hospital, retiring as a Lt. Colonel. He is a distinguished member of several national and international nutrition, immunology, and cancer societies. Dr. Watson's career has involved studying many lifestyle aspects for their uses in health promotion. He has edited over 100 biomedical reference books and 450 papers and chapters. His teaching and research focuses on alcohol, tobacco, and drugs of abuse in heart function and disease in mouse models.
Affiliations and Expertise
Professor, Mel and Enid Zuckerman College of Public Health and School of Medicine, Arizona Health Sciences Center, University of Arizona, Tucson, AZ, USA
Victor R. Preedy, PhD, is Professor of Nutritional Biochemistry in the Department of Nutrition and Dietetics, at the King's College in London. He is also a Professor of Clinical Biochemistry in the Department of Clinical Biochemistry. Dr. Preedy is also Director of the Genomics Centre, King's College London. He was elected a Fellow of the Royal College of Pathologists in 2000. In 1993, he gained a D.Sc. degree for his outstanding contribution to protein metabolism. He was elected as a Fellow to the Royal Society for the Promotion of Health (2004) and The Royal Institute of Public Health (2004). In 2009, Dr. Preedy was also elected as a Fellow of the Royal Society for Public Health (RSPH). He has written or edited over 550 articles, which includes over 160 peer-reviewed manuscripts based on original research and 85 reviews and 30 books. His interests pertain to matters concerning Public Health and how this is influenced by nutrition, addictions and other lifestyle factors. Professor Preedy is especially committed to bridging the person-public health divide.
Affiliations and Expertise
Professor of Nutritional Biochemistry in the Department of Nutrition and Dietetics Professor of Clinical Biochemistry in the Department of Clinical Biochemistry Director of the Genomics Centre King's College, London
Tax Exemption
We cannot process tax exempt orders online. If you wish to place a tax exempt order please
contact us
.