Bioactive Food as Dietary Interventions for Diabetes
1st Edition
Bioactive Foods in Chronic Disease States
Editors:
Ronald Ross Watson
Victor Preedy
Hardcover ISBN: 9780123971531
eBook ISBN: 9780123977625
Published Date: 22nd October 2012
---
The role of diet in the prevention, control and treatment of diabetes continues to provide significant opportunity for non-pharmaceutical interventions for many of the over 20 million people who live with this disease. Looking beyond traditional dietary controls may lead to more effective, cost efficient, and flexible options for many patients.
Bioactive Food as Dietary Interventions for Diabetes is the only available scientific resource focused on exploring the latest advances in bioactive food research, and the potential benefit of bioactive food choice on the diabetic condition. Written by experts from around the world, it presents important information that can help improve the health of those at risk for diabetes and diabetes related conditions using food selection as its foundation.
Focuses on the role of bioactive foods in addressing pre-diabetes symptoms, their potential to complement other treatments for those suffering from diabetes and diabetic-related obesity and other health issues
Documents foods that can affect metabolic syndrome and ways the associated information could be used to understand other diseases that share common etiological pathways
Includes insights from experts from around the world, providing global perspectives and options based on various regional foods
Nutritionists, dieticians, and biomedical researchers whose focus is in identifying pre-diabetic symptoms, diabetes, and its relationship to obesity and weight issues; food scientists targeting health-related product development.
Preface: Diabetes Food
Contributors
Chapter 1. Role of Oxidative Stress in the Pathogenesis of Insulin Resistance and Type 2 Diabetes
Abbreviations
1 Introduction
2 Systemic Glucose Homeostasis is a Multiorgan Process
3 Glucose Dysregulation: The Pathogenesis of Insulin Resistance
4 Origins of Oxidative Stress in Various Cell Types
5 Mechanisms of Oxidative Stress-Associated Insulin Resistance
6 Utility of Select Antioxidants as Interventions in Oxidative Stress-Associated Insulin Resistance
7 Conclusion and Perspectives
Acknowledgments
References
Relevant Websites
Chapter 2. Diabetes and the Role of Dietary Supplements
1 Introduction
2 Alpha-Lipoic Acid
3 Omega-3 Oils
4 Chromium
5 Gymnemma Sylvestre
6 Fenugreek
7 Vitamin D
8 Conclusion
Glossary
References
Chapter 3. Government Regulation of Dietary Supplements and Foods: Role in Diabetes
1 Introduction
2 Nongovernmental Recommendations for Diabetics
3 NHPS for Diabetics
4 Food Label Information and Nutrition – Health Claims
5 Nutrition Recommendations for Diabetics
6 Conclusions
References
Chapter 4. Diabetes as an Immune Dysfunction Syndrome
1 Diagnostic Laboratory Testing
2 Key Clinical Issues
3 Diagnoses and Comorbidities
4 Conclusion
References
Relevant Websites
Chapter 5. Antihyperglycemic Potential of Secoisolaricinol Diglucoside
Abbreviations
1 Introduction
2 Botanical Description
3 Antihyperglycemic Potential of Secoisolaricinol diglucoside
4 Adverse Effects and Reactions (Allergies and Toxicity)
5 Summary Points
References
Chapter 6. Antidiabetic Potential of Trigonelline and 4-Hydroxyisoleucine in Fenugreek
1 In
No. of pages:

658
Language:

English
Copyright:

© Academic Press

2013
Published:

22nd October 2012
Imprint:

Academic Press
eBook

ISBN:

9780123977625
Hardcover

ISBN:

9780123971531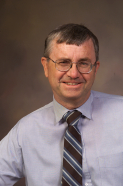 Ronald Ross Watson PhD is a professor of Health Promotion Sciences in the University of Arizona Mel and Enid Zuckerman College of Public Health. He was one of the founding members of this school serving the mountain west of the USA. He is a professor of Family and Community Medicine in the School of Medicine at the University of Arizona. He began his research in public health at the Harvard School of Public Health as a fellow in 1971 doing field work on vaccines in Saudi Arabia. He has done clinical studies in Colombia, Iran, Egypt, Saudi Arabia, and USA which provides a broad international view of public health. He has served in the military reserve hospital for 17 years with extensive training in medical responses to disasters as the chief biochemistry officer of a general hospital, retiring at a Lt. Colonel. He published 450 papers, and presently directs or has directed several NIH funded biomedical grants relating to alcohol and disease particularly immune function and cardiovascular effects including studying complementary and alternative medicines. Professor Ronald Ross Watson was Director of a National Institutes of Health funded Alcohol Research Center for 5 years. The main goal of the Center was to understand the role of ethanol-induced immunosuppression on immune function and disease resistance in animals. He is an internationally recognized alcohol-researcher, nutritionist and immunologist. He also initiated and directed other NIH-associated work at The University of Arizona, College of Medicine. Dr. Watson has funding from companies and non-profit foundations to study bioactive foods' components in health promotion. Professor Watson attended the University of Idaho, but graduated from Brigham Young University in Provo, Utah, with a degree in Chemistry in 1966. He completed his Ph.D. degree in 1971 in Biochemistry from Michigan State University. His postdoctoral schooling was completed at the Harvard School of Public Health in Nutrition and Micro
Affiliations and Expertise
Mel and Enid Zuckerman College of Public Health, School of Medicine, University of Arizona, Tucson, AZ, USA
Victor R. Preedy BSc, PhD, DSc, FRSB, FRSPH, FRCPath, FRSC is a senior member of King's College London. He is also Director of the Genomics Centre and a member of the Faculty of Life Sciences and Medicine. Professor Preedy has longstanding academic interests in substance misuse especially in relation to health and well being. He is a member of the Editorial Board of Drug and Alcohol Dependence and a founding member of the Editorial Board of Addiction Biology. In his career Professor Preedy was Reader at the Addictive Behaviour Centre at The University of Roehampton, and also Reader at the School of Pharmacy (now part of University College London; UCL). Professor Preedy is Editor of the influential works The Handbook Of Alcohol Related Pathology, The Neuropathology of Drug Addictions and Substance Misuse and The Handbook of Cannabis and Related Pathologies (all published by Academic Press-Elsevier). Professor Preedy graduated in 1974 with an Honours Degree in Biology and Physiology with Pharmacology. He gained his University of London PhD in 1981. In 1992, he received his Membership of the Royal College of Pathologists and in 1993 he gained his second doctoral degree (DSc). Professor Preedy was elected as a Fellow of the Institute of Biology in 1995 and also as a Fellow to the Royal College of Pathologists in 2000. He was then elected as a Fellow of the Royal Society for the Promotion of Health (2004) and The Royal Institute of Public Health and Hygiene (2004). In 2009, Professor Preedy became a Fellow of the Royal Society for Public Health and in 2012 a Fellow of the Royal Society of Chemistry. To his credit, Professor Preedy has published over 600 articles, which includes peer-reviewed manuscripts based on original research, abstracts and symposium presentations, reviews and numerous books and volumes.
Affiliations and Expertise
Department of Dietetics, King's College London, UK
"Watson and Preedy assemble an international group of researchers for 47 chapters that examine the role of foods, herbs, and novel extracts in moderating the pathology leading to diabetes and its risk factors for other chronic diseases."--Reference and Research Book News, December 2012