Bioactive Food as Dietary Interventions for Cardiovascular Disease
1st Edition
Bioactive Foods in Chronic Disease States
Editors:
Ronald Ross Watson
Victor Preedy
Hardcover ISBN: 9780123964854
eBook ISBN: 9780123965400
Published Date: 22nd October 2012
---
One major example of the synergy of bioactive foods and extracts is their role as an antioxidant and the related remediation of cardiovascular disease. There is compelling evidence to suggest that oxidative stress is implicated in the physiology of several major cardiovascular diseases including heart failure and increased free radical formation and reduced antioxidant defences. Studies indicate bioactive foods reduce the incidence of these conditions, suggestive of a potential cardioprotective role of antioxidant nutrients.
Bioactive Food as Dietary Interventions for Cardiovascular Disease investigates the role of foods, herbs and novel extracts in moderating the pathology leading to cardiovascular disease. It reviews existing literature, and presents new hypotheses and conclusions on the effects of different bioactive components of the diet.
Addresses the most positive results from dietary interventions using bioactive foods to impact cardiovascular disease
Documents foods that can affect metabolic syndrome and other related conditions
Convenient, efficient and effective source that allows readers to identify potential uses of compounds – or indicate those compounds whose use may be of little or no health benefit
Associated information can be used to understand other diseases that share common etiological pathways
Nutritionists, dieticians, and biomedical researchers whose focus is on identifying cardiovascular and related diseases; food scientists targeting health-related product development.
Acknowledgments for Bioactive Foods in Chronic Disease States
Preface: Bioactive Food for Cardiovascular Disease
Contributors
Chapter 1. Omega-3 Fatty Acids in Prevention of Cardiovascular Disease in Humans: Intervention Trials, Healthy Heart Concept, Future Developments
1 Introduction
2 Role of Omega-3 Fatty Acids in CVD
3 Modern View of Omega Fatty Acid Therapy in CVD
4 Healthy Heart Concept: Less-Known Facts on Omega Fatty Acids
5 Guidelines on Omega Fatty Acid in CVD to Physicians, Nurses: Healthy Heart Concept
6 Implications and Futuristic Prospective
7 Conclusions
Acknowledgments
References
Chapter 2. Herbal Supplements or Herbs in Heart Disease: History, Herbal Foods, Coronary Heart Disease
1 Introduction
2 Relation to TG Metabolism
3 Herbal Foods: Approved Herbs in Cardiovascular Disease
4 Repertory of Herbs and Their Properties
5 Herbs in Human Use
6 Cardioprotective Herb Active Components in Human Use Approved by CDC and Regulated by FDA
7 Conclusion
Acknowledgments
References
Chapter 3. Plant Statins and Heart Failure
1 Heart Failure
2 Statins in the Treatment of HF
3 Complementary Medicine in Heart Failure
4 Plant Sterols/Stanols (Phytosterols)
5 Conclusion
References
Chapter 4. Bioactive Nutrients and Cardiovascular Disease
1 Bioactive Nutrients
References
Chapter 5. Vitamins and Myocardial Infarction in Diabetics
Abbreviations
1 Introduction
2 Patients with Myocardial Infarction and DM Are at Particular Risk
3 Importance of OS in Myocardial Infarction
4 Importance of OS in DM
5 Antioxidant Effect of Vitamins
6 Summary
References
Chapter 6. Cardioprotective Nutrients
1 Introduction
2 Cardioprotective Nutr
No. of pages:

746
Language:

English
Copyright:

© Academic Press

2013
Published:

22nd October 2012
Imprint:

Academic Press
eBook

ISBN:

9780123965400
Hardcover

ISBN:

9780123964854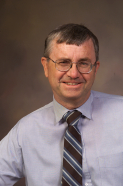 Ronald Ross Watson PhD is a professor of Health Promotion Sciences in the University of Arizona Mel and Enid Zuckerman College of Public Health. He was one of the founding members of this school serving the mountain west of the USA. He is a professor of Family and Community Medicine in the School of Medicine at the University of Arizona. He began his research in public health at the Harvard School of Public Health as a fellow in 1971 doing field work on vaccines in Saudi Arabia. He has done clinical studies in Colombia, Iran, Egypt, Saudi Arabia, and USA which provides a broad international view of public health. He has served in the military reserve hospital for 17 years with extensive training in medical responses to disasters as the chief biochemistry officer of a general hospital, retiring at a Lt. Colonel. He published 450 papers, and presently directs or has directed several NIH funded biomedical grants relating to alcohol and disease particularly immune function and cardiovascular effects including studying complementary and alternative medicines. Professor Ronald Ross Watson was Director of a National Institutes of Health funded Alcohol Research Center for 5 years. The main goal of the Center was to understand the role of ethanol-induced immunosuppression on immune function and disease resistance in animals. He is an internationally recognized alcohol-researcher, nutritionist and immunologist. He also initiated and directed other NIH-associated work at The University of Arizona, College of Medicine. Dr. Watson has funding from companies and non-profit foundations to study bioactive foods' components in health promotion. Professor Watson attended the University of Idaho, but graduated from Brigham Young University in Provo, Utah, with a degree in Chemistry in 1966. He completed his Ph.D. degree in 1971 in Biochemistry from Michigan State University. His postdoctoral schooling was completed at the Harvard School of Public Health in Nutrition and Micro
Affiliations and Expertise
Mel and Enid Zuckerman College of Public Health, School of Medicine, University of Arizona, Tucson, AZ, USA
Victor R. Preedy BSc, PhD, DSc, FRSB, FRSPH, FRCPath, FRSC is a senior member of King's College London. He is also Director of the Genomics Centre and a member of the Faculty of Life Sciences and Medicine. Professor Preedy has longstanding academic interests in substance misuse especially in relation to health and well being. He is a member of the Editorial Board of Drug and Alcohol Dependence and a founding member of the Editorial Board of Addiction Biology. In his career Professor Preedy was Reader at the Addictive Behaviour Centre at The University of Roehampton, and also Reader at the School of Pharmacy (now part of University College London; UCL). Professor Preedy is Editor of the influential works The Handbook Of Alcohol Related Pathology, The Neuropathology of Drug Addictions and Substance Misuse and The Handbook of Cannabis and Related Pathologies (all published by Academic Press-Elsevier). Professor Preedy graduated in 1974 with an Honours Degree in Biology and Physiology with Pharmacology. He gained his University of London PhD in 1981. In 1992, he received his Membership of the Royal College of Pathologists and in 1993 he gained his second doctoral degree (DSc). Professor Preedy was elected as a Fellow of the Institute of Biology in 1995 and also as a Fellow to the Royal College of Pathologists in 2000. He was then elected as a Fellow of the Royal Society for the Promotion of Health (2004) and The Royal Institute of Public Health and Hygiene (2004). In 2009, Professor Preedy became a Fellow of the Royal Society for Public Health and in 2012 a Fellow of the Royal Society of Chemistry. To his credit, Professor Preedy has published over 600 articles, which includes peer-reviewed manuscripts based on original research, abstracts and symposium presentations, reviews and numerous books and volumes.
Affiliations and Expertise
Department of Dietetics, King's College London, UK