Big Data
1st Edition
Principles and Paradigms
Editors:
Rajkumar Buyya
Rodrigo Calheiros
Amir Vahid Dastjerdi
Paperback ISBN: 9780128053942
eBook ISBN: 9780128093467
Published Date: 3rd June 2016
Secure Checkout
Personal information is secured with SSL technology.
Free Shipping
Free global shipping
No minimum order.
---
Big Data: Principles and Paradigms captures the state-of-the-art research on the architectural aspects, technologies, and applications of Big Data. The book identifies potential future directions and technologies that facilitate insight into numerous scientific, business, and consumer applications.
To help realize Big Data's full potential, the book addresses numerous challenges, offering the conceptual and technological solutions for tackling them. These challenges include life-cycle data management, large-scale storage, flexible processing infrastructure, data modeling, scalable machine learning, data analysis algorithms, sampling techniques, and privacy and ethical issues.
Covers computational platforms supporting Big Data applications
Addresses key principles underlying Big Data computing
Examines key developments supporting next generation Big Data platforms
Explores the challenges in Big Data computing and ways to overcome them
Contains expert contributors from both academia and industry
Data Scientists, Data Architects, DevOps Engineers, Cloud developers and more. Graduate Data Science students and other academic researchers
List of contributors
About the Editors
Preface

Organization of the Book
Part I: Big Data Science
Part II: Big Data Infrastructures and Platforms
Part III: Big Data Security and Privacy
Part IV: Big Data Applications

Acknowledgments
Part I: Big Data Science

Chapter 1: BDA = ML + CC

Abstract
1.1 Introduction
1.2 A Historical Review of Big Data
1.3 Historical Interpretation of Big Data
1.4 Defining Big Data From 3Vs to 32Vs
1.5 Big Data Analytics and Machine Learning
1.6 Big Data Analytics and Cloud Computing
1.7 Hadoop, HDFS, MapReduce, Spark, and Flink
1.8 ML + CC → BDA and Guidelines
1.9 Conclusion

Chapter 2: Real-Time Analytics

Abstract
2.1 Introduction
2.2 Computing Abstractions for Real-Time Analytics
2.3 Characteristics of Real-Time Systems
2.4 Real-Time Processing for Big Data — Concepts and Platforms
2.5 Data Stream Processing Platforms
2.6 Data Stream Analytics Platforms
2.7 Data Analysis and Analytic Techniques
2.8 Finance Domain Requirements and a Case Study
2.9 Future Research Challenges

Chapter 3: Big Data Analytics for Social Media

Abstract
Acknowledgments
3.1 Introduction
3.2 NLP and Its Applications
3.3 Text Mining
3.4 Anomaly Detection

Chapter 4: Deep Learning and Its Parallelization

Abstract
4.1 Introduction
4.2 Concepts and Categories of Deep Learning
4.3 Parallel Optimization for Deep Learning
4.4 Discussions

Chapter 5: Characterization and Traversal of Large Real-World Networks

Abstract
Acknowledgments
5.1 Introduction
5.2 Background
5.3 Characterization and Measurement
5.4 Efficient Complex Network Traversal
5.5 k-Core-Based Partitioning for Heterogeneous Graph Processing
5.6 Future Directions
5.7 Conclusions

Part II: Big Data Infrastructures and Platforms

Chapter 6: Database Techniques for Big Data

Abstract
6.1 Introduction
6.2 Background
6.3 NoSQL Movement
6.4 NoSQL Solutions for Big Data Management
6.5 NoSQL Data Models
6.6 Future Directions
6.7 Conclusions

Chapter 7: Resource Management in Big Data Processing Systems

Abstract
7.1 Introduction
7.2 Types of Resource Management
7.3 Big Data Processing Systems and Platforms
7.4 Single-Resource Management in the Cloud
7.5 Multiresource Management in the Cloud
7.6 Related Work on Resource Management
7.7 Open Problems
7.8 Summary

Chapter 8: Local Resource Consumption Shaping: A Case for MapReduce

Abstract
8.1 Introduction
8.2 Motivation
8.3 Local Resource Shaper
8.4 Evaluation
8.5 Related Work
8.6 Conclusions
Appendix CPU Utilization With Different Slot Configurations and LRS

Chapter 9: System Optimization for Big Data Processing

Abstract
9.1 Introduction
9.2 Basic Framework of the Hadoop Ecosystem
9.3 Parallel Computation Framework: MapReduce
9.4 Job Scheduling of Hadoop
9.5 Performance Optimization of HDFS
9.6 Performance Optimization of HBase
9.7 Performance Enhancement of Hadoop System
9.8 Conclusions and Future Directions

Chapter 10: Packing Algorithms for Big Data Replay on Multicore

Abstract
10.1 Introduction
10.2 Performance Bottlenecks
10.3 The Big Data Replay Method
10.4 Packing Algorithms
10.5 Performance Analysis
10.6 Summary and Future Directions

Part III: Big Data Security and Privacy

Chapter 11: Spatial Privacy Challenges in Social Networks

Abstract
Acknowledgments
11.1 Introduction
11.2 Background
11.3 Spatial Aspects of Social Networks
11.4 Cloud-Based Big Data Infrastructure
11.5 Spatial Privacy Case Studies
11.6 Conclusions

Chapter 12: Security and Privacy in Big Data

Abstract
12.1 Introduction
12.2 Secure Queries Over Encrypted Big Data
12.3 Other Big Data Security
12.4 Privacy on Correlated Big Data
12.5 Future Directions
12.6 Conclusions

Chapter 13: Location Inferring in Internet of Things and Big Data

Abstract
Acknowledgements
13.1 Introduction
13.2 Device-based Sensing Using Big Data
13.3 Device-free Sensing Using Big Data
13.4 Conclusion

Part IV: Big Data Applications

Chapter 14: A Framework for Mining Thai Public Opinions

Abstract
Acknowledgments
14.1 Introduction
14.2 XDOM
14.3 Implementation
14.4 Validation
14.5 Case Studies
14.6 Summary and Conclusions

Chapter 15: A Case Study in Big Data Analytics: Exploring Twitter Sentiment Analysis and the Weather

Abstract
Acknowledgments
15.1 Background
15.2 Big Data System Components
15.3 Machine-Learning Methodology
15.4 System Implementation
15.5 Key Findings
15.6 Summary and Conclusions

Chapter 16: Dynamic Uncertainty-Based Analytics for Caching Performance Improvements in Mobile Broadband Wireless Networks

Abstract
16.1 Introduction
16.2 Background
16.3 Related Work
16.4 VoD Architecture
16.5 Overview
16.6 Data Generation
16.7 Edge and Core Components
16.8 INCA Caching Algorithm
16.9 QoE Estimation
16.10 Theoretical Framework
16.11 Experiments and Results
16.12 Synthetic Dataset
16.13 Conclusions and Future Directions

Chapter 17: Big Data Analytics on a Smart Grid: Mining PMU Data for Event and Anomaly Detection

Abstract
Acknowledgments
17.1 Introduction
17.2 Smart Grid With PMUs and PDCs
17.3 Improving Traditional Workflow
17.4 Characterizing Normal Operation
17.5 Identifying Unusual Phenomena
17.6 Identifying Known Events
17.7 Related Efforts
17.8 Conclusion and Future Directions

Chapter 18: eScience and Big Data Workflows in Clouds: A Taxonomy and Survey

Abstract
18.1 Introduction
18.2 Background
18.3 Taxonomy and Review of eScience Services in the Cloud
18.4 Resource Provisioning for eScience Workflows in Clouds
18.5 Open Problems
18.6 Summary

Index
No. of pages:

494
Language:

English
Copyright:

© Morgan Kaufmann

2016
Published:

3rd June 2016
Imprint:

Morgan Kaufmann
Paperback

ISBN:

9780128053942
eBook

ISBN:

9780128093467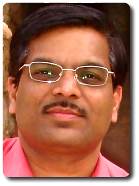 Dr. Rajkumar Buyya is Redmond Barry Distinguished Professor and Director of the Cloud Computing and Distributed Systems (CLOUDS) Laboratory at the University of Melbourne, Australia. He is also serving as the founding CEO of Manjrasoft, a spin-off company of the University, commercializing its innovations in Cloud Computing. He has authored over 650 publications and seven textbooks including Mastering Cloud Computing from McGraw Hill, China Machine Press, and Morgan Kaufmann for Indian, Chinese and international markets respectively. Dr. Buyya is one of the most highly-cited authors in Computer Sience and Software Engineering worldwide. "A Scientometric Analysis of Cloud Computing Literature" by German scientists ranked Dr. Buyya as the World's Top-Cited Author and the World's Most-Productive Author in Cloud Computing. He has been recognized as a Web of Science "Highly Cited Researcher" for four consecutive years since 2016. Dr. Buyya was recognized as Scopus Researcher of the Year 2017 with Excellence in Innovative Research Award from Elsevier; "Lifetime Achievement Awards" from two Indian universities, and the "Best of the World," in the Computing Systems field, by The Australian 2019 Research Review. Software technologies for Grid, Cloud, and Fog computing developed under Dr. Buyya's leadership have gained rapid acceptance and are in use at several academic institutions and commercial enterprises in 40 countries around the world. Dr. Buyya has led the establishment and development of key community activities, including serving as foundation Chair of the IEEE Technical Committee on Scalable Computing and five IEEE/ACM conferences. These contributions and the international research leadership of Dr. Buyya are recognized through the award of the "2009 IEEE Medal for Excellence in Scalable Computing" from the IEEE Computer Society TCSC. Manjrasoft's Aneka Cloud technology developed under his leadership has received the "Frost & Sullivan New Product Innovation Award." Dr. Buyya served as founding Editor-in-Chief of the IEEE Transactions on Cloud Computing. He is currently serving as Editor-in-Chief of Software: Practice and Experience, a long-standing journal in the field, established more than 50 years ago.
Affiliations and Expertise
Professor and Director, Cloud Computing and Distributed Systems Laboratory, University of Melbourne, Australia
Dr. Rodrigo Calheiros is a Research Fellow in the Department of Computing and Information Systems, The University of Melbourne, Australia. He has been doing contribution in the fields of big data and cloud computing since 2009. He designed and developed CloudSim, an Open Source tool for simulation of cloud platforms used research centers, universities, and companies worldwide.
Affiliations and Expertise
Department of Computing and Information Systems, The University of Melbourne, Australia
Dr. Amir Vahid Dastjerdi is a research fellow with the Cloud Computing and Distributed Systems (CLOUDS) laboratory at the University of Melbourne. He received his PhD in computer science from the University of Melbourne and his areas of interest include Internet of Things, Big data, and cloud computing. He is a technology enthusiast who has over a decade experience in distributed systems.
Affiliations and Expertise
Cloud Computing and Distributed Systems (CLOUDS) laboratory, University of Melbourne, Australia
Tax Exemption
We cannot process tax exempt orders online. If you wish to place a tax exempt order please
contact us
.
Elsevier.com visitor survey
We are always looking for ways to improve customer experience on Elsevier.com.
We would like to ask you for a moment of your time to fill in a short questionnaire, at the end of your visit.

If you decide to participate, a new browser tab will open so you can complete the survey after you have completed your visit to this website.

Thanks in advance for your time.
Accept
Decline