Autophagy in Health and Disease
1st Edition
Editors:
Roberta Gottlieb
Hardcover ISBN: 9780123851017
eBook ISBN: 9780123851024
Published Date: 16th October 2012
---
Autophagy in Health and Disease offers an overview of the latest research in autophagy with a translational emphasis. This publication takes scientific research in autophagy a step further and offers integrated content with advancements in autophagy from cell biology and biochemical research to clinical treatments. A necessary reference for the bookshelf of medical and scientific researchers and students, Autophagy in Health and Disease presents high quality, reputable information on autophagy, allowing the reader quick access to the most applicable information.
Discusses current understanding of the roles of autophagy in health and disease
Covers the background of autophagy, the development of tools and therapeutics to measure and modulate autophagy, and autophagy in tissues and disease processes
Features an accompanying website with figures and tables
Researchers, graduate students, and professionals studying autophagy across cell biology, biochemistry, medicine, and biomedical sciences.
Dedication
Contributors
Foreword
SECTION I: Overview
Chapter 1. Overview: Selective Removal of Aggregates and Organelles
Autophagy Regulation and Machinery
Mitochondrial Autophagy (Mitophagy)
Autophagic Elimination of Granules (Crinophagy)
Autophagy of Aggregated Proteins (Aggrephagy)
Selective Autophagy of the Endoplasmic Reticulum (Er-Phagy)
Piecemeal Microautophagy of the Nucleus (Pmn/Micronucleophagy)
Autophagy of Peroxisomes (Pexophagy)
Autophagy Of Intracellular Pathogens And Phagosomes (Xenophagy)
Conclusion
References
Chapter 2. Molecular Machinery and Genetics of the Autophagy Pathway
Introduction
The Atg1/Ulk Initiation Complex
Phosphatidylinositol 3-Kinase (PI3k) Signaling Complex
Atg9 Trafficking and Lipid Transfer Systems
Dual Ubiquitin-Like Conjugation Systems
Nucleation and Lysosomal/Endosomal Fusion
References
SECTION II: Organ Systems
Chapter 3. Autophagy in the Cardiovascular System
Introduction
Autophagy in the Heart at a Low Basal Level Under Normal Conditions
Autophagy in Cardiac Hypertrophy
Autophagy in Heart Failure
Concluding Remarks
References
Chapter 4. Autophagy in the Immune System
Overview of Autophagy
Autophagy and Antigen Processing/Presentation
Autophagy and Development
Autophagy and T Cells
Autophagy and B Cells
Autophagy Regulation by Immune Signals
Autophagy, Autoimmunity and Inflammation
Summary
References
Chapter 5. Autophagy in the Gastrointestinal Tract
Introduction
Autophagy in The Healthy Gi Tract
Autophagy in Gi Tract Diseases
Concluding Remarks
References
Chapter 6. Autophagy in the Homeostasis of Pancreatic β-Cells
Introduction
Re
No. of pages:

240
Language:

English
Copyright:

© Academic Press

2013
Published:

16th October 2012
Imprint:

Academic Press
eBook

ISBN:

9780123851024
Hardcover

ISBN:

9780123851017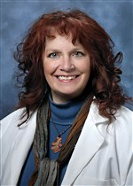 Dr. Gottlieb has been conducting NIH-funded cardiovascular research for the past 20 years. She has prior experience with The Scripps Research Institute (TSRI); SDSU where she became the first Director of the Donald P. Shiley BioScience Center, and currently as the Director of Molecular Cardiobiology at Cedars-Sinai Heart Institute. The work in her lab has led to the discovery of the cardioprotective agents and the elucidation of their novel mechanism of action. Her expertise in cardioprotection and autophagy is recognized on a national and international level. Dr. Gottlieb is also an entrepreneur, having started a biotechnology company called Radical Therapeutix, to develop drugs to mitigate the damage to the heart during myocardial infarction. Dr. Gottlieb received her B.S. and M.D. degrees from Johns Hopkins University.
Affiliations and Expertise
Professor of Medicine, Director of Molecular Cardiobiology, Dorothy and E. Phillip Lyon Chair in Molecular Cardiology, Cedars-Sinai Heart Institute, Barbra Streisand Women's Heart Center
"...provides pertinent coverage of the cardiovascular system, immune system, gastrointestinal tract, as well as conditions such as diabetes and ischemia...a valuable resource for researchers, graduate students, and professionals."--Anticancer Research, February 2015