Autophagy: Cancer, Other Pathologies, Inflammation, Immunity, Infection, and Aging
1st Edition
Volume 4 - Mitophagy
Hardcover ISBN: 9780124055285
eBook ISBN: 9780124055339
Published Date: 25th July 2014
Secure Checkout
Personal information is secured with SSL technology.
Free Shipping
Free global shipping
No minimum order.
---
Autophagy: Cancer, Other Pathologies, Inflammation, Immunity, Infection and Aging, Volume 4 - Mitophagy presents detailed information on the role of mitophagy, the selective autophagy of mitochondria, in health and disease, by delivering an in-depth treatment of the molecular mechanisms involved in mitophagy initiation and execution, as well as the role of mitophagy in Parkinson's Disease, cardiac aging, and skeletal muscle atrophy. The most current understanding of the proteins and pathways involved in mitophagy are covered, with specific attention to Nix and Bnip3, PINK1/Parkin, Atg32, and FUNDC1. The role of mitophagy in cancer, neurodegeneration, aging, infection, and inflammation is also discussed providing essential insights into the pathogenesis of a variety of mitochondria dysfunction-related diseases.
This book is an asset to newcomers as a concise overview of the current knowledge on mitophagy, while serving as an excellent update reference for more experienced scientists working on other aspects of autophagy. From these well-developed foundations, researchers, translational scientists, and practitioners may work to better implement more effective therapies against some of the most devastating human diseases.
Volumes in the Series
Volume 1: Molecular Mechanisms. Elucidates autophagy's association with numerous biological processes, including cellular development and differentiation, cancer, immunity, infectious diseases, inflammation, maintenance of homeostasis, response to cellular stress, and degenerative diseases such as Alzheimer's, Parkinson's, Huntington's, amyotrophic lateral sclerosis, and prion diseases.
Volume 2: Role in General Diseases. Describes the various aspects of the complex process of autophagy in a myriad of devastating human diseases, expanding from a discussion of essential autophagic functions into the role of autophagy in proteins, pathogens, immunity, and general diseases.
Volume 3: Role in Specific Diseases. Explores the role of autophagy in specific diseases and developments, including: Crohn's Disease, Gaucher Disease, Huntington's Disease, HCV infection, osteoarthritis, and liver injury, with a full section devoted to in-depth exploration of autophagy in tumor development and cancer, as well as the relationship between autophagy and apoptosis.
Volume 4: Mitophagy. Presents detailed information on the role of mitophagy, the selective autophagy of mitochondria, in health and disease, by delivering an in-depth treatment of the molecular mechanisms involved in mitophagy initiation and execution, as well as the role of mitophagy in Parkinson Disease, cardiac aging, and skeletal muscle atrophy.
Volume 5: Role in Human Diseases. Comprehensively describes the role of autophagy in human diseases, delivering coverage of the antitumor and protumor roles of autophagy; the therapeutic inhibition of autophagy in cancer; and the duality of autophagy's effects in various cardiovascular, metabolic, and neurodegenerative disorders.
Volume 6: Regulation of Autophagy and Selective Autophagy. Provides coverage of the mechanisms of regulation of autophagy; intracellular pathogen use of the autophagy mechanism; the role of autophagy in host immunity; and selective autophagy.
Volume 7: Role of Autophagy in Therapeutic Applications. Provides coverage of the latest developments in autophagosome biogenesis and regulation; the role of autophagy in protein quality control; the role of autophagy in apoptosis; autophagy in the cardiovascular system; and the relationships between autophagy and lifestyle.
Volume 8: Autophagy and Human Diseases. Reviews recent advancements in the molecular mechanisms underlying a large number of genetic and epigenetic diseases and abnormalities, and introduces new, more effective therapeutic strategies, in the development of targeted drugs and programmed cell death, providing information that will aid on preventing detrimental inflammation.
Volume 9: Necrosis and Inflammation in Human Diseases. Emphasizes the role of Autophagy in necrosis and inflammation, explaining in detail the molecular mechanism(s) underlying the formation of autophagosomes, including the progression of Omegasomes to autophagosomes.


Brings together a wide swathe of experts (oncologists, neurosurgeons, physicians, research scientists, and pathologists) in the field of autophagy to discuss cutting-edge developments in this rapidly-advancing field
Discusses in detail myriad aspects of yeast mitophagy, including proteins involved, generation of reactive oxygen species (ROS), and various mechanisms of mitochondrial quality control
Builds upon recent advances in genome-scale approaches and computational tools to discuss the advances in regulation of autophagy at the systems level
Organized for readers into easy-to-access sections: general applications; molecular mechanisms; and role in disease
Academic/clinical professors, post-doctoral fellows, graduate and medical students in immunology, pathology, infectious diseases, cancer research, oncology, pathology, biology, bioinformatics, endocrinology, gastroenterology, reproductive oncology and public health, industries in drugs development
Dedication
Mitophagy and Biogenesis
Dedication
Foreword
Foreword
Preface
Abbreviations and Glossary
Autophagy: Volume 1 – Contributions
Autophagy: Volume 2 – Contributions
Autophagy: Volume 3 – Contributions
Chapter 1. Introduction to Autophagy: Cancer, Other Pathologies, Inflammation, Immunity, Infection, and Aging, Volume 4

Introduction
Specific Functions of Autophagy (A Summary)
Autophagy in Normal Mammalian Cells
Major Types of Autophagies
Autophagosome Formation
Autophagic Lysosome Reformation
Autophagic Proteins
Monitoring Autophagy
Reactive Oxygen Species (ROS)
Mammalian Target of Rapamycin (mTOR)
Role of Autophagy in Tumorigenesis and Cancer
Role of Autophagy in Immunity
Autophagy and Senescence
Role of Autophagy in Viral Defense and Replication
Role of Autophagy in Intracellular Bacterial Infection
Role of Autophagy in Heart Disease
Role of Autophagy in Neurodegenerative Diseases
Cross-Talk between Autophagy and Apoptosis
Autophagy and Ubiquitination
Aggresome: Ubiquitin Proteasome and Autophagy Systems
Autophagy and Necroptosis
Mitochondrial Fusion and Fission
Selective Autophagies
References

Part I: General Applications

Chapter 2. Molecular Process and Physiological Significance of Mitophagy

Introduction
Selective Autophagy in Yeast
Selective Autophagy in Higher Eukaryotes
MitochondriaL Dysfunction in Age-Related Diseases
MitochondriaL Quality Control Systems
Mitophagy in Yeast
Mitophagy in Mammalian Cells
Discussion and Perspectives
References

Chapter 3. Principles of Mitophagy and Beyond

Introduction
Yeast Mitophagy
Mitophagy in Higher Eukaryotes
General Conclusions
Acknowledgments
References

Chapter 4. Quality Control in Mitochondria

Mechanisms of Mitochondrial Quality Control
Causes of Mitophagy
Yeast Proteins Involved in Mitophagy
Mitochondrial Dynamics and Mitophagy
Future Directions of Yeast Mitophagy Research
References

Chapter 5. Mitophagy: An Overview

Snapshot: Mitophagy
Physiological and Pathological Roles of Mitophagy
Preventive Measures for Mitophagy-Related Diseases
Future Questions and Concluding Remarks
Acknowledgments
References

Part II: Molecular Mechanisms

Chapter 6. Mitophagy Induction and Curcumin-Mediated Sonodynamic Chemotherapy

Introduction
Alternative Therapeutic Strategies: Ultrasound Therapy and Sonodynamic Chemotherapy
A Promising Sensitive Drug: Curcumin
Discussion
Acknowledgments
References

Chapter 7. Role of Nix in the Maturation of Erythroid Cells through Mitochondrial Autophagy

Introduction
Nix and Mitochondrial Autophagy in Erythroid Differentiation
Mechanisms of Nix-Mediated Mitochondrial Autophagy
Conclusions
Acknowledgments
References

Chapter 8. Role of the Antioxidant Melatonin in Regulating Autophagy and Mitophagy

Introduction
Aging
Neurodegenerative Diseases
Cancer
Conclusions and Perspectives
References

Chapter 9. Ubiquitin Ligase-Assisted Selective Autophagy of Mitochondria: Determining Its Biological Significance Using Drosophila Models

Introduction
Drosophila Models for Parkinson's Disease
Mitophagy and Mitochondrial Dynamics
Muscle Degeneration Caused by Mitochondrial Defects
Mitophagy and Protein Translation Signaling
Crosstalk Between Mitophagy Signals and the Ubiquitin-Proteasome Pathway
Possible Roles of Mitophagy in Neurons
Regulators of Mitochondrial Maintenance Identified in Drosophila Studies
Tools for the Detection of Mitophagy in Drosophila
Concluding Remarks
References

Chapter 10. Atg32 Confers Selective Mitochondrial Sequestration as a Cargo for Autophagy

Introduction
Atg32, a Mitophagy-Specific Protein
Atg32 Interacts with Atg11 for Selective Mitochondrial Degradation
Induction and Regulation of Mitophagy
Other Factors Related to Mitophagy in Yeast
Physiological Role of Mitophagy in Yeast
Acknowledgments
References

Chapter 11. PARK2 Induces Autophagy Removal of Impaired Mitochondria via Ubiquitination

Introduction
Mitochondrial Dysfunction and Parkinson's Disease
Park2/Parkin and Intracellular Quality Control
Relevance of Parkin-Mediated Mitophagy to Parkinson's Disease Pathogenesis
Concluding Remarks
Acknowledgments
References

Chapter 12. Ubiquitination of Mitofusins in PINK1/Parkin-Mediated Mitophagy

Introduction
Mitochondrial Dynamics
PINK1/Parkin-Mediated Mitophagy
Consequences of Mfn Ubiquitination
Conclusions and Perspectives
Acknowledgments
References

Chapter 13. Mitochondrial Alterations and Mitophagy in Response to 6-Hydroxydopamine

Introduction
Mitochondrial Alterations
6-OHDA and Mitochondrial Dynamics
6-OHDA and Autophagy
Acknowledgments
References

Part III: Role in Disease

Chapter 14. Role of Mitochondrial Fission and Mitophagy in Parkinson's Disease

Introduction
Mitochondrial Fission and PD
Mitophagy
Genetic Factors
Sporadic PD
References

Chapter 15. Mitophagy Controlled by the PINK1-Parkin Pathway Is Associated with Parkinson's Disease Pathogenesis

Introduction
Parkin has Ubiquitin Ligase Activity
Genetic Association Between the PD Genes PARKIN and PINK1
Pink1 and Parkin are Involved in the Regulation of Mitochondrial Dynamics
Parkin is Involved in the Elimination of Damaged Mitochondria Through the Mitophagy Pathway
PINK1 Regulates the Mitochondrial Translocation of Parkin
Molecular Regulation of PINK1 and Parkin
PINK1 and Parkin Regulate Mitochondrial Motility
Physiological and Pathological Roles of Mitophagy by the PINK1-Parkin Pathway
Discussion
Acknowledgments
References

Chapter 16. Loss of Mitochondria during Skeletal Muscle Atrophy

Introduction
Ubiquitin-Proteasome System Mediated Muscle Atrophy
Autophagy-Lysosomal System Mediated Muscle Atrophy
Mitophagy-Mediated Muscle Atrophy
Mechanisms Underlying the Loss of Mitochondria During Muscle Atrophy
Conclusion and Future Directions
References

Chapter 17. Role of Impaired Mitochondrial Autophagy in Cardiac Aging: Mechanisms and Therapeutic Implications

Introduction
Mechanisms and Consequences of Mitochondrial Dysfunction in the Aging Heart
Contribution of Impaired Mitochondrial Quality Control to Cardiac Aging
Mitochondrial Dysfunction and Quality Control: Novel Pharmacological Targets Against Cardiac Aging and Cardiovascular Disease
Conclusion
References

Index
No. of pages:

304
Language:

English
Copyright:

© Academic Press

2014
Published:

25th July 2014
Imprint:

Academic Press
Hardcover

ISBN:

9780124055285
eBook

ISBN:

9780124055339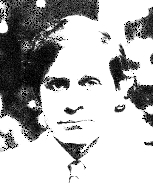 Dr. Hayat has published extensively in the fields of microscopy, cytology, immunohistochemistry, immunocytochemistry, and antigen retrieval methods. He is Distinguished Professor, Department of Biological Sciences, Kean University, Union, New Jersey, USA.
Affiliations and Expertise
Distinguished Professor, Department of Biological Sciences, Kean University, Union, NJ, USA
Tax Exemption
We cannot process tax exempt orders online. If you wish to place a tax exempt order please
contact us
.
Elsevier.com visitor survey
We are always looking for ways to improve customer experience on Elsevier.com.
We would like to ask you for a moment of your time to fill in a short questionnaire, at the end of your visit.

If you decide to participate, a new browser tab will open so you can complete the survey after you have completed your visit to this website.

Thanks in advance for your time.
Accept
Decline