Arthritis and Arthroplasty: The Shoulder
1st Edition
Expert Consult - Online, Print and DVD
Authors:
David Dines
Gerald Williams
Cato Laurencin
---
Part 1: Arthritis and Arthroplasty of Shoulder

Chapter 1. Etiology, Diagnosis and Non-operative Treatment of the Arthritic Shoulder, Erica Taylor and Cato T. Laurencin

Part 2: Surgical Options in Shoulder Arthritis

Chapter 2. Debridement, Chondroplasty and Soft Tissue Releases Emilie V. Cheung and Marc R. Safran

Chapter 3. The Evolution of Total Shoulder Arthroplasty, Peter A. Ugolini and John M. Fenlin

Chapter 4. Partial Surface replacements: Indications, Techniques and Results, Sam Akhavan and Anthony Miniaci

Chapter 5. Humeral Head Resurfacing; Indications, Technique and Results, Stephen A Copeland and Jaikumar G. Relwani

Chapter 6. Hemiarthroplasy for Arthritis
Charles A. Rockwood, Robert M Orfaly

Chapter 7. Interpositional Arthroplasty, Wayne Z. Burkhead, and Sumant G. Krishnan

Chapter 8. Total Shoulder Arthroplasty in Primary Osteoarthritis - Technique and Results,
Christopher C. Dodson, David M. Dines, and Gerald R. Williams

Part 3: Total Shoulder Arthroplasty Technical Considerations

Chapter 9. Soft Tissue Releases and Glenoid Exposure, Frances Cuomo and Danny P Chan

Chapter 10. Glenoid Bone Loss Treated with Bone Grafts, Joseph P. Iannotti and Jason J. Scalise

Chapter 11. The Rotator Cuff Deficient Arthritic Shoulder. Michael J. Angel, David M. Dines, and Cato T. Laurencin

Chapter 12. Rehabilitation after Shoulder Arthroplasty, Martin J. Kelley and Brian G. Leggin

Part 4: Disease Specific Options

Chapter 13. Arthroplasty in Rheumatologic Conditions: Special Considerations, Adam M. Smith and John W. Sperling

Chapter 14. Total Shoulder Arthroplasty or Hemiarthroplasty for Arthritis: Current Trends and Technical Considerations, Matthew D. Williams. T. Bradley Edwards, and Gary M. Gartsman

Chapter 15. Shoulder Arthroplasty in Post
---
The Shoulder—a volume in the new Arthritis and Arthroplasty series—offers expert guidance on everything from patient selection and pre-operative planning to surgical approaches and techniques. Clear, evidence-based coverage details which technology and methodology used for total shoulder arthroplasty, reconstruction or revision is best for each patient. Access discussions of debates on total shoulder arthroplasty versus hemiarthroplasty; resurfacing, glenoid bone loss, infection, revision shoulder arthroplasty and more. Explore alternatives to total shoulder arthroplasty in younger arthritic patients and view expertly narrated video demonstrations of surgical techniques. In addition to providing practical, pragmatic advice in a concise, readable format, this Expert Consult title offers the full text of the book, as well as links to PubMed and periodic content updates, online at expertconsult.com.
Access the full text of the book—as well as links to PubMed and periodic content updates on outcome data, component materials, and surgical techniques—online at expertconsult.com.

Features procedural videos—narrated by experts—on the included DVD so you can see how to perform particular techniques.

Covers reverse shoulder Arthroplasty (RSA), glenoid loosening, soft tissue failure and other hot topics to keep you abreast of the latest developments in the specialty.

Provides evidence-based, clinically focused guidance on patient selection, pre-operative planning, technical considerations, disease specific options, the management and avoidance of complications, salvage and revision strategies, rehabilitation and more.

Discusses variations in technique, including soft tissue releases and glenoid exposure, bone grafts, resurfacing or more radical removal of bone, and minimally invasive technique where the exposure is more limited so you can choose which is most effective for each patient.

Explores alternatives to total shoulder arthropalsty in younger arthritic patients, including partial surface replacements, humeral head resurfacing, hemiarthroplasty, interpositional arthroplasty.

Includes a review page in every chapter for quick reference to pearls and pitfalls for each topic.

Presents photographs and interpretive drawings of surgical techniques in full color to bring out intraoperative details as they appear in the operating room.
---
Language:

English
Imprint:

Saunders
eBook

ISBN:

9780323314077
---
Affiliations and Expertise
Clinical Professor and Chair, Department of Orthopaedic Surgery, Long Island Jewish Medical Center / Albert Einstein College of Medicine, Great Neck, NY; Associate Clinical Professor, Department of Orthopaedic Surgery, Hospital for Special Surgery, New York, NY
Affiliations and Expertise
Professor and Chief, Department of Orthopaedic Surgery, Penn Presbytarian Medical Center, University of Pennsylvania School of Medicine, Philadelphia, PA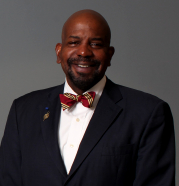 Dr. Laurencin is the Van Dusen Distinguished Endowed Professor of Orthopaedic Surgery, and Professor of Chemical, Materials, and Biomedical Engineering at the University of Connecticut. In addition, Dr. Laurencin is a University Professor at the University of Connecticut (the 7th in the institution's history). He is the Director of both the Institute for Regenerative Engineering, and the Raymond and Beverly Sackler Center at the University of Connecticut Health Center. Dr. Laurencin serves as the Chief Executive Officer of the Connecticut Institute for Clinical and Translational Science at UCONN. Dr. Laurencin earned his undergraduate degree in Chemical Engineering from Princeton, his medical degree, Magna Cum Laude, from Harvard Medical School, and his Ph.D. in Biochemical Engineering/Biotechnology from M.I.T. A board certified orthopaedic surgeon and shoulder/ knee specialist, he won the Nicolas Andry Award from the Association of Bone and Joint Surgeons. His discoveries in research have been highlighted by Scientific American Magazine, and more recently by National Geographic Magazine in its "100 Scientific Discoveries that Changed the World" edition. Dr. Laurencin is an outstanding mentor and he has received the Presidential Award for Excellence in Science, Mathematics and Engineering Mentoring in ceremonies at the White House. Dr. Laurencin has received the Elizabeth Hurlock Beckman Award for mentoring, and the American Association for the Advancement of Science's Mentor Award. Dr. Laurencin previously served as the UConn Health Center's Vice President for Health Affairs and Dean of the School of Medicine. Prior to that, Dr. Laurencin was the Lillian T. Pratt Distinguished Professor and Chair of the Department of Orthopaedic Surgery at the University of Virginia, and Orthopaedic Surgeon-in-Chief for the University of Virginia Health System. Dr. Laurencin is an elected member of the Institute of Medicine of the National Academy of Sciences, and
Affiliations and Expertise
University of Connecticut Health Center, Farmington, CT, USA