Applications of Advanced Omics Technologies: From Genes to Metabolites, Volume 64
1st Edition
Series Volume Editors:
Virginia García-Cañas
Alejandro Cifuentes
Carolina Simó
eBook ISBN: 9780444626691
Hardcover ISBN: 9780444626509
Published Date: 8th May 2014
Secure Checkout
Personal information is secured with SSL technology.
Free Shipping
Free global shipping
No minimum order.
---
Dedication
Contributors to Volume 64
Series Editor's Preface
Preface
Part I: Genomics and Transcriptomics

Chapter 1: Applications of Functional Gene Microarrays for Profiling Microbial Communities

Abstract
1 Introduction
2 Comparison of Microarrays with High-Throughput Sequencing
3 Functional Gene Arrays
4 Key Issues in Microarray Application
5 Future Advancements
6 Conclusions
Acknowledgments

Chapter 2: microRNA Profiling: An Overview of Current Technologies and Applications

Abstract
1 Introduction
2 miRNA Biogenesis and Nomenclature
3 Considerations for miRNA Profiling
4 miRNA Extraction
5 qPCR Analysis of miRNAs
6 Microarray Profiling of miRNAs
7 Small RNA-seq
8 In Silico miRNA Analysis Resources
9 miRNA Functional Analysis
10 Recent Developments in the Application of miRNA Profiling to Cancer Research
11 Conclusions

Chapter 3: Application of Novel Genotyping Microarray Technologies in Cancer Research

Abstract
1 Introduction
2 Cancer Genetics: From Biology to Clinical Practice
3 Genotyping Technologies
4 Next-Generation Genomic Techniques
5 Applications of Novel SNP Technologies in Cancer Research
6 Conclusions and Future Directions

Chapter 4: Applications of Next-Generation Sequencing Technologies to the Study of the Human Microbiome

Abstract
1 Introduction
2 Next-Generation Sequencing
3 Bioinformatics
4 The Microbiome in Health and Disease

Chapter 5: Emerging RNA-Seq Applications in Food Science

Abstract
1 Introduction
2 Overview of RNA-Seq Technology
3 Applications of RNA-Seq
4 RNA-Seq in Food Science
5 Future Outlooks and Conclusions
Acknowledgments

Part II: Proteomics and Peptidomics

Chapter 6: Making Progress in Plant Proteomics for Improved Food Safety

Abstract
1 Introduction
2 Current Technologies in Plant Proteomics Sample Treatment
3 The Power of Hexapeptide Ligand Libraries
4 Examples of Plant Proteomics Studies Focusing on Low-Abundance Species
5 Proteomics Applications in Food Security
6 The Innovative Involvement of CPLL in Plant Allergen Discovery
7 Toward Possible New Steps

Chapter 7: Advantages and Applications of Gel-Free Proteomic Approaches in the Study of Prokaryotes

Abstract
1 Introduction
2 Proteomic Workflows
3 Affinity Chromatography Applications
4 Gel-Free Peptide Chromatography and Mass Spectrometry
5 Labeling and Label-Free Approaches for Protein Quantification
6 Peptide Identification
7 Proteomic Data Postanalysis
8 State of Affairs in the Study of Prokaryotes via Gel-Free Proteomics
9 Conclusions and Future Prospects
Acknowledgments

Chapter 8: Proteomics Tools for Food Fingerprints: Addressing New Food Quality and Authenticity Challenges

Abstract
1 Introduction
2 Proteomics
3 Proteomics for Addressing New Food Quality and Authenticity Challenges
4 Innovative Protein-Based Technologies
5 Concluding Remarks and Future Directions

Chapter 9: Salivary Peptidomics Targeting Clinical Applications

Abstract
1 Introduction
2 Sample Preparation for Salivary Peptidome
3 Methodologies for Salivary Peptidome Analysis
4 Functional Relevance of Salivary Peptidome
5 The Missing Link: Connecting Peptides to Peptidases
6 Impact of Diseases in the Human Salivary Peptidome
7 Future Perspective
Acknowledgments

Part III: Metabolomics

Chapter 10: Metabolomics in the Study of Alzheimer's Disease

Abstract
1 Introduction
2 Metabolomics in AD
3 Conclusions and Future Research
Acknowledgments

Chapter 11: Application of Metabolomics to Cardiovascular and Renal Disease Biomarker Discovery

Abstract
1 Introduction
2 What to Expect from the "Omics": Changing the Perspective
3 Metabolomics in CVD
4 Metabolomics in Renal Disease
5 Approaching the Cardiorenal Puzzle
6 Microvesicles: A Novel Source of Biomarkers

Chapter 12: The Clinical Application of Proteomics and Metabolomics in Neonatal Medicine

Abstract
1 Introduction
2 A Brief History of Newborn Screening
3 Clinical Correlates: What the Physician Needs to Know at the Bedside
4 Beyond Newborn Screening: Additional Clinical Applications and the Potential for the Future
5 Initial Emerging Avenues for Fetal and Neonatal Assessment with Proteomics and Metabolomics
6 Tailored Drug Therapy for the Neonate
7 Summary

Part IV: Other Omics Strategies, Data Treatment, Integration and Systems Biology

Chapter 13: Profiling of Genetically Modified Organisms Using Omics Technologies

Abstract
1 Introduction
2 Debated Safety Issues on GMOs
3 Omics Profiling in GMO Analysis
4 Future Outlook and Conclusions
Acknowledgments

Chapter 14: MS-Based Lipidomics

Abstract
1 Introduction
2 Sample Preparation
3 Lipid Analysis
4 Identification
5 Data Processing for MS-Based Lipidomics
6 Conclusions

Chapter 15: Foodomics: Food Science and Nutrition in the Postgenomic Era

Abstract
1 Introduction to Foodomics
2 Omics Tools Used in Foodomics
3 Data Analysis and Integration: Foodomics and Systems Biology
4 Present Applications of Foodomics
5 Future Trends and Opportunities for Foodomics
Acknowledgments

Chapter 16: Omics Data Integration in Systems Biology: Methods and Applications

Abstract
1 Introduction
2 Integrated Database Resources
3 Integrative Omics Analysis
4 Tools for Integrative Visualization of Omics Data
5 Conclusions and Future Prospects
Acknowledgments

Index
---
The book contains contributions concerning the application of the new instrumental and methodological developments in omics technologies, including those related to Genomics, Transcriptomics, Proteomics, Peptidomics and Metabolomics, Lipidomics and Foodomics.
The16 chapters discuss in detail: innovative applications of functional gene microarrays for profiling microbial communities, microRNA profiling, novel genotyping applications using microarray technology in cancer research, next-generation sequencing applied to the study of human microbiome, emerging RNA-SEQ applications in food science, recent progress in plant proteomics, applications of gel-free proteomic approaches, the challenges and applications of proteomics tools for food authenticity, the role of salivary peptidomics in clinical applications, metabolomic approaches to the study of degenerative, cardiovascular and renal diseases, and neonatal medicine. Also covered are other omics applications such as profiling of genetically modified organisms, the fundamentals, applications and challenges of foodomics, and MS-based lipidomics. Moreover, this volume includes relevant and updated aspects on bioinformatics, data treatment, data integration and systems biology.
This book complements the previous volume "Fundamentals of Advanced Omics Technologies: New Advances from Genes to Metabolites" that covered the fundamental aspects of these new omics technologies.
Describes the latest applications of omics technologies
Provides an excellent reference for applications of advanced omics techniques
Includes advanced tools and methodologies for dealing with the data generated
Analytical scientists, PhD students and technicians in control laboratories, universities, hospitals, research laboratories and regulation agencies
---
No. of pages:

496
Language:

English
Copyright:

© Elsevier

2014
Published:

8th May 2014
Imprint:

Elsevier
eBook

ISBN:

9780444626691
Hardcover

ISBN:

9780444626509
---
About the
Series Volume Editors
Virginia García-Cañas works in the Laboratory of Foodomics on the development of advanced analytical methods for: Foodomics, including Genomics and Transcriptomics; food quality; food safety; and Nutrigenomic studies. Her research covers: i) development of advanced DNA/RNA-based methods for food analysis (genetically-modified organisms, pathogens, etc.), and ii) Nutrigenomic study of the effect of dietary polyphenols on cancer. She has published over 45 SCI papers and 7 book chapters. Her h index is 19 and her works have received over 900 citations (August-2013).
Affiliations and Expertise
Laboratory of Foodomics, CSIC, Madrid, Spain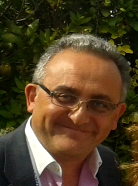 Alejandro Cifuentes is a Full Research Professor at the National Research Council of Spain (CSIC) in Madrid, Head of the Laboratory of Foodomics and Director of the Metabolomics Platform (International Excellence Campus CSIC + University Autonoma of Madrid). He has been Founding Director of the Institute of Food Science Research and Deputy Director of the Institute of Industrial Fermentations, both belonging to CSIC. Alejandro's activity includes advanced analytical methods development for Foodomics (including transcriptomics, proteomics and metabolomics), food quality and safety, as well as isolation and characterization of natural bioactive compounds and their effect on human health. He holds different national and international awards, is member of the Editorial Board of 17 international journals (including Journal of Chromatography A, Journal of Separation Science, Food Analytical Methods, International Journal of Molecular Sciences, Heliyon, Journal of Pharmaceutical Analysis, etc.), Editor of TrAC-Trends in Analytical Chemistry and Electrophoresis, and Editor-in-Chief of Open Life Sciences. He has published more than 270 SCI papers, 30 books and book chapters and 9 patents. His h index is 70 (Google scholar, June 2020) and his works have received more than 17000 citations. Alejandro has given more than 200 invited lectures in different national and international meetings in Europe, Asia, Africa, America and Oceania. He has defined for the first time in a SCI journal the new discipline of Foodomics.
Affiliations and Expertise
National Research Council of Spain (CSIC), Madrid, Spain
Carolina Simó is a Tenured Researcher at the National Research Council of Spain (CSIC) in Madrid, she develops her scientific activities in the Laboratory of Foodomics. Her running research lines include: i) Method development using electrophoretic/chromatographic techniques coupled to mass spectrometry for Proteomics and Metabolomics. ii) Food safety assessment, quality control and other features related to food processing, storage, authenticity; iii) Study of the effect of diet on health/disease and the mechanisms of nutrients and bioactive food components at the molecular level. She has published over 50 SCI papers and 10 book chapters. Her h index is 20 and her works have received over 1000 citations (August-2013).
Affiliations and Expertise
Laboratory of Foodomics, CSIC, Madrid, Spain
Tax Exemption
We cannot process tax exempt orders online. If you wish to place a tax exempt order please
contact us
.
Elsevier.com visitor survey
We are always looking for ways to improve customer experience on Elsevier.com.
We would like to ask you for a moment of your time to fill in a short questionnaire, at the end of your visit.

If you decide to participate, a new browser tab will open so you can complete the survey after you have completed your visit to this website.

Thanks in advance for your time.
Accept
Decline