Applications in Ecological Engineering
1st Edition
Editors:
Sven Erik Jørgensen
Hardcover ISBN: 9780444534484
eBook ISBN: 9780123813688
Published Date: 25th July 2009
---
Ecological engineering involves the design, construction and management of ecosystems that have value to both humans and the environment. It is a rapidly developing discipline that provides a promising technology to solve environmental problems. Ecological Engineering covers the basic theory of ecological engineering as well as the application of these principles in environmental management.
Provides an overview of the theory and application of environmental engineering
International focus and range of ecosystems makes Ecological Engineering an indispensable resource to scientists
Based on the best-selling Encyclopedia of Ecology
Full-color figures and tables support the text and aid in understanding
Ecologists and Ecological Engineers
Preface
Part I: Basic Theory for the Development and Application of Ecological Engineering
Chapter 1: Ecological Engineering and Environmental Management
Chapter 2: Ecological Engineering: Overview
Chapter 3: Design Principles
Chapter 4: Environmental Impact Assessment 1
Chapter 5: Environmental Impact Assessment 2
Chapter 6: Basic Ecological Principles as the Basis for Ecological Engineering
Part II: Use of Natural and Semi-Natural Ecosystems to solve Environmental Problems
Chapter 7: Buffer Zones
Chapter 8: Natural Wetlands
Part III: Restoration of Ecosystems
Chapter 9: Coastal Zone Restoration
Chapter 10: Estuary Restoration
Chapter 11: Lake Restoration
Chapter 12: Lake Restoration Methods
Chapter 13: Mine Area Remediation
Chapter 14: Riparian Zone Management and Restoration
Chapter 15. Stream Restoration
Part IV: Constructed Ecosystem – Imitation of Nature
Chapter 16: Classical and Augmentative Biological Control
Chapter 17: Conservation Biological Control and Biopesticides in Agriculture
Chapter 18: Constructed Wetlands, Subsurface Flow
Chapter 19: Constructed Wetlands, Surface Flow
Chapter 20: Estuarine Ecohydrology
Chapter 21: Impoundsments
Chapter 22: Mass Cultivation and Freshwater Microalgae
Chapter 23: Mass Production of Marine Macroalgae
Chapter 24: Multitrophic Integration for Sustainable Marine Aquaculture
Chapter 25: Organic Farming
Chapter 26: Phytoremediation
Chapter 27: Sewage Sludge Technologies
Chapter 28: Soil Movement by Tillage and Other Agricultural Activities
Part V: Application of Ecological Principles in Environmental Management
Chapter 29: Agroforestry
Chapter 30: Coastal Zone Management
Chapter 31: Erosion
Chapter 32: Forest Management
Chapter 33: Invasive Plants
Chapter 34: Invasive Species
Chapter 35: Landscape Planning
Chapter
No. of pages:

380
Language:

English
Copyright:

© Academic Press

2009
Published:

25th July 2009
Imprint:

Academic Press
eBook

ISBN:

9780123813688
Hardcover

ISBN:

9780444534484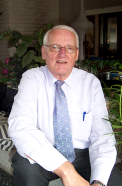 Sven Erik Jørgensen was the professor emeritus in environmental chemistry at the University of Copenhagen. He received a master of science in chemical engineering from the Danish Technical University (1958), a doctor of environmental engineering (Karlsruhe University) and a doctor of science in ecological modelling (Copenhagen University). He was the honourable doctor at Coimbra University, Portugal and at Dar es Salaam University (Tanzania). In 1975 he founded the journal Ecological Modelling and in 1978 the ISEM (International Society of Ecological Modelling). He has received several awards, the Ruder Boskovic Medal, the Prigogine Prize, the Pascal Medal, the Einstein professorship at the Chinese Academy of Sciences, the Santa Chiara Prize for multidisciplinary teaching and the very prestigious Stockholm Water Prize. He has published 366 papers of which 275 were published in peer-reviewed international journals and he has edited or authored 76 books, of which several have been translated to other languages (Chinese, Russian, Spanish and Portuguese). He has authored a successful textbook in ecological modelling "Fundamentals of Ecological Modelling", which was published as a fourth edition together with Brian Fath in 2011. It has been translated into Chinese and Russian (third edition). He authored a well received textbook in system ecology entitled "Introduction to Systems Ecology". It was published as an English edition in 2012 and as a Chinese edition in 2013. He was editor in chief of the Encyclopedia of Ecology, published in 2008, and of the Encyclopedia of Environmental Management, published in December 2012. He has taught courses in ecological modelling in 32 different countries. He is the editorial board member of 18 international journals in the fields of ecology and environmental management. He was the president of ISEM and he also was elected member of the European Academy of Sciences, for which he was the chairman of the Section for Environmental Scienc
Affiliations and Expertise
Emeritus Professor, Copenhagen University, Denmark