Antioxidants in Disease Mechanisms and Therapy, Volume 38
1st Edition
Serial Volume Editor:
Lester Packer
Serial Editors:
J. August
Ferid Murad
M. Anders
Joseph Coyle
eBook ISBN: 9780080581309
Published Date: 9th October 1996
Secure Checkout
Personal information is secured with SSL technology.
Free Shipping
Free global shipping
No minimum order.
---
Natural Antioxidants:
B. Halliwell, Antioxidants: The Basics--What They are and How to Evaluate Them.
A.M. Bode, Metabolism of Vitamin C in Health and Disease.
M.G. Traber, Regulation of Human Plasma Vitamin E.
M.E. Anderson, Glutathione and Glutathione Delivery Compounds.
L. Packer, S. Roy, and C.K. Sen, a-Lipoic Acid: A Metabolic Antioxidant and Potential Redox Modulator of Transcription.
R.J. Reiter, Antioxidant Actions and Melatonin.
E. Lovaas, Antioxidative and Metal Chelating Effects of Polyamines.
L.G. Korkina and I.B. Afanas'ev, Antioxidant and Chelating Properties of Flavonoids.
Synthetic Antioxidants and Enzyme Mimics:
J.-B. Galey, Potential Use of Iron Chelators Against Oxidative Damage.
I.A. Cotgreave, N-Acetylcysteine: Pharmacological Considerations, Experimental and Clinical Applications.
H. Sies and H. Masumoto, Ebselen as a Glutathione Peroxidase Mimic and as a Scavenger of Peroxynitrite.
S.R. Doctrow, K. Huffman, C.B. Marcus, W. Musleh, A. Bruce, M. Baudry, and B. Malfroy, Salen Manganese Complexes: Combined Superoxide Dismutase/Catalase Mimics with Broad Pharmacological Efficacy.
Antioxidant Enzyme Induction and Pathophysiology: A.C. Allison, Antioxidant Drug Targeting.
T. Primiano, T.R. Sutter, and T.W. Kensier, Antioxidant-Inducible Genes.
G. Powis, J.R. Gasdaska, and A. Baker, Redox Signaling and the Control of Cell Growth and Death.
R.A. Floyd, Protective Action of Nitrone Based Free Radical Traps Against Oxidative Damage to the Central Nervous System.
J.B. de Haan, E.J. Wolvetang, F. Cristiano, R. Iannello, C. Bladier, M.J. Kelner, and I. Kola, Reactive Oxygen Species and Their Contribution to Pathology in Down Syndrome.
P.G. Winyard and D.R. Blake, Antioxidants Redox-Regulated Transciption Factor and Inflammation.
Disease Processes:
H. Esterbauer, R. Schmidt, and M. Hayn, Relationships between Oxidation of LDL, Antioxidant Protection and Atherosclerosis.
S. Louie, B. Halliwell, and C.E. Cross, Adult Respiratory Distress Syndrome: A Radical Perspective.
A. van der Vliet, J.P. Eiserich, G.P. Marelich, B. Halliwell, and C.E. Cross, Oxidative Stress in Cystic Fibrosis: Does It Occur and Does It Matter?
A. Taylor and T. Nowell, Oxidative Stress and Antioxidant Function in Relation To Risk for Cataract.
J.T. Landrum, R.A. Bone, and M.D. Kilburn, The Macular Pigment: A Possible Role in Protection from Age-Related Macular Degeneration.
D.P.R. Muller, Neurological Disease.
W. Dröge, A. Grob, V. Hack, R. Kinscherf, M. Schykowski, M. Bockstette, S. Mihm, and D. Galter, Role of Cysteine and Glutathione in HIV Infection and Cancer Cachexia-Therapeutic Intervention with N-Acetyl-Cysteine.
C.S. Lieber, Role of Oxidative Stress and Antioxidant Therapy in Alcoholic and Nonalcoholic Liver Disease.
B. Heller, V. Burkart, E. Lampeter, and H. Kolb, Antioxidant Therapy for the Prevention of Type I Diabetes.
K. Scharfetter-Kochanek, Photoaging of the Connective Tissue of the Skin, Its Prevention and Therapy.
S. Taylor, Antioxidant Nutrients and Cancer Incidence and Mortality: An Epidemiologic Perspective. Chapter References. Subject Index.
---
Antioxidants in Disease Mechanisms and Therapy presents molecular actions of natural and synthetic antioxidants and emphasizes the potential role in disease mechanisms and therapeutic strategies. The modulationof gene expression by the induction of antioxidant enzymes is a novel role beyond the direct antioxidant action. The volume explores the current state of knowledge on oxidants and antioxidants in disease processes, including arteriosclerosis, adult respiratory distress syndrome, cystic fibrosis, Down's syndrome, inflammation, cataract, age-related macular degeneration, afflications of the nervous system, AIDS, liver diseases, diabetes, skin diseases, and cancer.
Contains cutting-edge information on focused topics written by expert scientists
Provides the first in-depth treatment of novel compounds, such as melatonin and polyamines
Attempts molecular pathophysiology which links basic science and the clinic
Presents critical assessment of controversial topics
Students and researchers in pharmacology, biochemistry, and other biomedical disciplines. Academic neurologists, neuroscientists, and immunologists.
---
No. of pages:

707
Language:

English
Copyright:

© Academic Press

1996
Published:

9th October 1996
Imprint:

Academic Press
eBook

ISBN:

9780080581309
---
Praise for the Serial
"Recommended not only to pharmacologists but also to all those in related disciplines." --NATURE
"The works do represent an extensive compilation of recent data by outstanding researchers in this area. They are generally scientifically excellent, the bibliographies are good, and the individual reports are clear, concise, and extremely well illustrated." --H.E. Kaufmann in CHEMOTHERAPY
"Superb reading material." --JOURNAL OF PHARMACEUTICAL SCIENCES
Praise for the Volume
"...a must in the library of researchers in the area of free radical biology... it presents an invaluable indepth critical coverage of topics inherent in the 'antioxidant literature' and ranging from basic physical chemistry concepts to clinical therapy, prevention, and epidemiological perspectives... an excellent book, highly recommended, on topics of great current interest." --Enrique Cadenas for FREE RADICAL RESEARCH
"Comprehensive, concise, well-referenced and original, this book also includes appropriate illustrations to explain the text... This book covers the complete spectrum of the topics dealing with molecular actions of natural and synthetic antioxidants and their potential role in disease states and therapeutic strategies." --Arshad Rahman, PhD, Rush Medical College of Rush University for DOODY'S PUBLISHING REVIEWS
"Comprehensive, concise, well-referenced and original, this book also includes appropriate illustrations to explain the text. The layout is simple and appealing... Weighted numerical score: 90 - 4 stars!" --Arshad Rahman in DOODY PUBLISHING
---
About the
Serial Volume Editor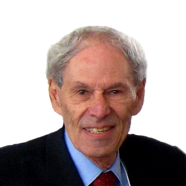 Lester Packer received a PhD in Microbiology and Biochemistry in 1956 from Yale University. In 1961, he joined the University of California at Berkeley serving as Professor of Cell and Molecular Biology until 2000, and then was appointed Adjunct Professor, Pharmacology and Pharmaceutical Sciences, School of Pharmacy at the University of Southern California.
Dr Packer received numerous distinctions including three honorary doctoral degrees, several distinguished Professor appointments. He was awarded Chevalier de l'Ordre National du Merite (Knight of the French National Order of Merit) and later promoted to the rank of Officier. He served as President of the Society for Free Radical Research International (SFRRI), founder and Honorary President of the Oxygen Club of California.
He has edited numerous books and published research; some of the most cited articles have become classics in the field of free radical biology:
Dr Packer is a member of many professional societies and editorial boards. His research elucidated - the Antioxidant Network concept. Exogenous lipoic acid was discovered to be one of the most potent natural antioxidants and placed as the ultimate reductant or in the pecking order of the "Antioxidant Network" regenerating vitamins C and E and stimulating glutathione synthesis, thereby improving the overall cellular antioxidant defense. The Antioxidant Network is a concept addressing the cell's redox status. He established a world-wide network of research programs by supporting and co-organizing conferences on free radical research and redox biology in Asia, Europe, and America.
Affiliations and Expertise
Department of Molecular Pharmacology and Toxicology, School of Pharmaceutical Sciences, University of Southern California, USA
Affiliations and Expertise
John Hopkins University; Department of Pharmacology, Baltimore, Maryland, U.S.A.
Ferid Murad was born in Whiting, Indiana. Working concurrently on an M.D. and Ph.D. in Pharmacology, Dr. Murad graduated with both degrees from Case Western Reserve University, Cleveland, Ohio, in 1965. His many honors include the Alfred S. Maschke Award for Clinical Excellence from Case Western Reserve University in 1965. He has held several distinguished positions, including Acting Chairman in the Department of Medicine and Acting Division Chief, Division of Respiratory Medicine at Stanford University. He currently is CEO and President of Molecular Geriatrics Corporation in Lake Bluff, Illinois. Dr. Murad is married and has five children.
Affiliations and Expertise
University of Texas Medical School, Houston, U.S.A.
Affiliations and Expertise
University of Rochester; Department of Pharmacology, New York, U.S.A.
Joseph T. Coyle, McLean Hospital, Harvard Medical School, Belmont, Massachusetts, USA
Affiliations and Expertise
McLean Hospital, Harvard Medical School, Belmont, Massachusetts, USA
Tax Exemption
We cannot process tax exempt orders online. If you wish to place a tax exempt order please
contact us
.
Elsevier.com visitor survey
We are always looking for ways to improve customer experience on Elsevier.com.
We would like to ask you for a moment of your time to fill in a short questionnaire, at the end of your visit.

If you decide to participate, a new browser tab will open so you can complete the survey after you have completed your visit to this website.

Thanks in advance for your time.
Accept
Decline