Anandamide, Volume 81
1st Edition
Editor-in-Chiefs:
Gerald Litwack
eBook ISBN: 9780080887890
Hardcover ISBN: 9780123747822
Published Date: 14th August 2009
---
Table of Contents
Y. Okamoto, K. Tsuboi and N. Ueda, Enzymatic formation of anandamide
M.L. Yates and E.L. Barker, Organized trafficking of anandamide and related lipids
G.P. Mueller and W.J. Driscoll, Biosynthesis of oleamide
C.E. Goodfellow and M. Glass, Anandamide receptor signal transduction
A.J. Brown and C.R. Hiley, Is GPR55 an anandamide receptor?
E. Fride, N. Gobshtis, H. Dahan, A. Weller, A. Giuffrida and S. Ben-Shabat, The endocannabinoid system during development; emphasis on perinatal events and delayed effects
M. Bifulco, A. Santoro, C. Laezza and A.M. Malfitano, Cannabinoid receptor CB1 antagonists: state of the art and challenges
H.B. Bradshaw, N. Rimmerman, S.S.-J. Hu, S. Burstein and the late J.M. Walker, Novel endogenous N-acyl glycines: Identification and characterization
F.G. Correa, L. Mestre, F. Docagne, J. Borrell and C. Guaza, The endocannabinoid anandamide: from immunomodulation to neuroprotection, implications for multiple sclerosis
P. Grimaldi, G. Rossi, G. Catanzaro and M. Maccarrone, Modulation of the endocannabinoid-degrading enzyme fatty acid amide hydrolase by follicle-stimulating hormone
R. Malcher-Lopes and M. Buzzi, Glucocorticoid-regulated crosstalk between arachidonic acid and endocannabinoids biochemical pathways coordinates cognitive-, neuroimmune- and energy homeostasis-related adaptations to stress
L. Zhang and W. Xiong, Modulation of the Cys-loop ligand-gated ion channels by fatty acid and cannabinoids
D. McHugh and R.A. Ross, Endogenous cannabinoids and neutrophil chemotaxis
R. Pierantoni, G. Cobellis, R. Meccariello, G. Cacciola, R. Chianese, T. Chioccarelli and S. Fasano, CB1 activity in male reproduction: mammalian and non-mammalian animal models
A. Toth, P.M. Blumberg and J. Boczan, Anandamide and the vanilloid receptor (TRPV1)
L.B.M. Resstel, F.A. Moreira and F.S. Guimaraes, Endocannabinoid system and fear conditioning
N. Pasquariello, S. Oddi, M. Malaponti and M. Maccarrone, Regulation of gene transcription and keratinocyte differentiation by anandamide
G. Alpini and S. DeMorrow, Changes in the endocannabinoid system may give insight into new and effective treatments for cancer
R. Panday, V. Hegde, N. Singh, L. Hofseth, U. Singh, S. Ray, M. Nagarkatti and P. Nagarkatti, Use of cannabinoids as a novel therapeutic modality against autoimmune hepatitis
---
First published in 1943, Vitamins and Hormones is the longest-running serial published by Academic Press. The Editorial Board now reflects expertise in the field of hormone action, vitamin action, X-ray crystal structure, physiology, and enzyme mechanisms.

Under the capable and qualified editorial leadership of Dr. Gerald Litwack, Vitamins and Hormones continues to publish cutting-edge reviews of interest to endocrinologists, biochemists, nutritionists, pharmacologists, cell biologists, and molecular biologists. Others interested in the structure and function of biologically active molecules like hormones and vitamins will, as always, turn to this series for comprehensive reviews by leading contributors to this and related disciplines.

This volume reviews recent advances in the formation of endogenous cannabinoids and their receptors, metabolism and relation to disease processes.
Longest running series published by Academic Press
Contributions by leading international authorities
Researchers, faculty, and graduate students interested in cutting-edge review concerning the molecular and cellular biology of vitamins, hormones, and related factors and co-factors. Libraries and laboratories at institutes with strong programs in cell biology, biochemistry, molecular biology, gene regulation, hormone control, and signal transduction are likely to be interested.
---
No. of pages:

536
Language:

English
Copyright:

© Academic Press

2009
Published:

14th August 2009
Imprint:

Academic Press
eBook

ISBN:

9780080887890
Hardcover

ISBN:

9780123747822
---
About the
Editor-in-Chiefs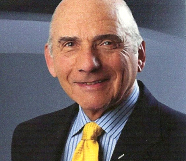 Gerald Litwack Editor-in-Chief
Following a liberal arts education with a major in chemistry and biology at Hobart College, Gerald (Gerry) Litwack earned M.S. and PhD degrees in biochemistry from the University of Wisconsin, Madison where he served as a Lecturer in Enzymology before starting a postdoctoral fellowship from the National Foundation for Infantile Paralysis at the Biochemical Institute of the Sorbonne in Paris. His first academic position was assistant professor of biochemistry at Rutgers University where he started his work on hormone action for six years. During this period, he did a sabbatical at the University of California, Berkeley, where he concentrated on rapid enzyme kinetics. In 1960 he accepted an offer of an associate professorship at the University of Pennsylvania Graduate School of Medicine. In 1964, he was invited to be full professor of biochemistry at The Fels Institute for Cancer Research and Molecular Biology at Temple Medical School, simultaneously with a Career Development Award from the NIH, where he later was named Deputy Director of the Institute and the Laura H. Carnell Professor in biochemistry. Subsequently, he was given the Faculty Research Award. He co-discovered ligandin, later found to be in the family of glutathione S-transferases, enzymes that protect the body from carcinogens. In 1991, he moved to the Jefferson Medical College at Thomas Jefferson University as Professor of Biochemistry, Chair of the Department of Pharmacology and Deputy Director of the Kimmel Cancer Research Institute. Later, he became chair of the combined Department of Biochemistry and Molecular Pharmacology and concurrently held the position of Vice Dean for Research. In 2003, he moved to Los Angeles and from 2004-2006 was a Visiting Scholar at the University of California, Los Angeles, in the Department of Biological Chemistry of the Geffen School of Medicine and, in this period, wrote "Human Biochemistry and Disease" a volume of 1254 pages. In 2007, he moved to Scranton, Pennsylvania, as Founding Chair of Basic Sciences and Acting Associate Dean for Research to start a new medical school, The Commonwealth Medical College. Having completing his mission in 2010, he moved to The Institute for Regenerative Medicine, Texas A & M Health Science Center, as Professor of Biochemistry and Associate Director. Currently, he is retired and lives in North Hollywood, California, where he continues as an author and as Series Editor of Vitamins and Hormones. He is involved in writing another textbook and has written a first novel, "One-Eighty".
Affiliations and Expertise
Toluca Lake, North Hollywood, California, USA
Tax Exemption
We cannot process tax exempt orders online. If you wish to place a tax exempt order please
contact us
.