Analog Circuit Design Volume Three
1st Edition
Design Note Collection
Authors:
Bob Dobkin
John Hamburger
Hardcover ISBN: 9780128000014
eBook ISBN: 9780128004661
Published Date: 5th December 2014
---
Design Note Collection, the third book in the Analog Circuit Design series, is a comprehensive volume of applied circuit design solutions, providing elegant and practical design techniques. Design Notes in this volume are focused circuit explanations, easily applied in your own designs. This book includes an extensive power management section, covering switching regulator design, linear regulator design, microprocessor power design, battery management, powering LED lighting, automotive and industrial power design. Other sections span a range of analog design topics, including data conversion, data acquisition, communications interface design, operational amplifier design techniques, filter design, and wireless, RF, communications and network design.
Whatever your application -industrial, medical, security, embedded systems, instrumentation, automotive, communications infrastructure, satellite and radar, computers or networking; this book will provide practical design techniques, developed by experts for tackling the challenges of power management, data conversion, signal conditioning and wireless/RF analog circuit design.
A rich collection of applied analog circuit design solutions for use in your own designs.
Each Design Note is presented in a concise, two-page format, making it easy to read and assimilate.
Contributions from the leading lights in analog design, including Bob Dobkin, Jim Williams, George Erdi and Carl Nelson, among others.
Extensive sections covering power management, data conversion, signal conditioning, and wireless/RF.
Electronic design engineers; analog designers; engineering students; electronics hobbyists (advanced).
Dedication 1
Dedication 2
Publishers note
Acknowledgements
Introduction
Foreword
Part 1: Power Management

Section 1: Power Management Design
Chapter 1: High Performance Single Phase DC/DC Controller with Power System Management

Abstract
Introduction
1.8V/30A single phase digital power supply with IIN sense
Input current sensing
Inductor DCR autocalibration
LTpowerPlay GUI
Conclusion

Chapter 2: One Device Replaces Battery Charger, Pushbutton Controller, LED Driver and Voltage Regulator ICs in Portable Electronics

Abstract
Introduction
Pushbutton control
Battery, USB, wall and high voltage input sources
Battery charger
Three bucks, two LDOs and a boost/LED driver
Conclusion

Chapter 3: Simple Circuit Replaces and Improves on Power Modules at Less Than Half the Pricea

Abstract
Introduction
100W isolated synchronous forward converter in an eighth brick footprint
This circuit is flexible
Conclusion

Chapter 4: Wide Input Range, High Efficiency DDR Termination Power Supply Achieves Fast Transient Response

Abstract
Introduction
Overview of the LTC3717
Design example
Conclusion

Chapter 5: LTC1628-SYNC Minimizes Input Capacitors in Multioutput, High Current Power Supplies

Abstract
Introduction
Design details
Conclusion

Chapter 6: Dual-Phase High Efficiency Mobile CPU Power Supply Minimizes Size and Thermal Stress

Abstract
Introduction
Design example
Conclusion

Chapter 7: SOT-23 SMBus Fan Speed Controller Extends Battery Life and Reduces Noise
No. of pages:

1136
Language:

English
Copyright:

© Newnes

2015
Published:

5th December 2014
Imprint:

Newnes
eBook

ISBN:

9780128004661
Hardcover

ISBN:

9780128000014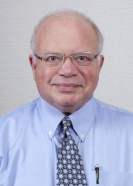 Bob Dobkin is a founder and Chief Technical Officer of Linear Technology Corporation. Prior to 1999, he was responsible for all new product development at Linear. Before founding Linear Technology in 1981, Dobkin was Director of Advanced Circuit Development at National Semiconductor for eleven years. He has been intimately involved in the development of high performance linear integrated circuits for over 30 years and has generated many industry standard circuits. Dobkin holds over 100 patents pertaining to linear ICs and has authored over 50 articles and papers. He attended the Massachusetts Institute of Technology.
Affiliations and Expertise
Linear Technology Corporation, Milpitas, CA, USA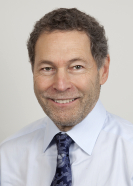 John Hamburger directs global marketing communications programs at Linear Technology, where he was instrumental in developing the Analog Circuit Design book series. Previously with Luminous Networks and Terayon Communication Systems, he helped define marketing strategy from startup to public company, and held positions with Cypress Semiconductor and AMD. Prior to his career in high tech, he was an editor for Addison-Wesley, Harper & Row, WH Freeman, Harcourt Brace, Stanford University Press, and Runner's World. He holds a degree from the University of Chicago.
Affiliations and Expertise
Linear Technology Corporation, Milpitas, CA, USA
"This compilation of expert guidance for designers is credited to some very talented and capable authors..Books like this contain tried-and-true designs you can count on for your designs." --EDN
"...an extensive collection of real circuit solutions that provide both elegant and practical design techniques vividly...provides developers with an opportunity to expand their knowledge." --Design and Elektronik
"...anyone who is a serious student or practitioner of the art and reality of analog design (whether by choice or mandate) will receive a substantial return on time invested." --PlanetAnalog.com, January 2015
"... intended to bring new designers up to speed and give experienced designers a starting point for even more complicated designs." --PowerElectronics.com, January 2015