Analog Circuit Design Volume Three
1st Edition
Design Note Collection
Authors:
Bob Dobkin
John Hamburger
Hardcover ISBN: 9780128000014
eBook ISBN: 9780128004661
Published Date: 29th November 2014
Secure Checkout
Personal information is secured with SSL technology.
Free Shipping
Free global shipping
No minimum order.
---
Design Note Collection, the third book in the Analog Circuit Design series, is a comprehensive volume of applied circuit design solutions, providing elegant and practical design techniques. Design Notes in this volume are focused circuit explanations, easily applied in your own designs. This book includes an extensive power management section, covering switching regulator design, linear regulator design, microprocessor power design, battery management, powering LED lighting, automotive and industrial power design. Other sections span a range of analog design topics, including data conversion, data acquisition, communications interface design, operational amplifier design techniques, filter design, and wireless, RF, communications and network design.
Whatever your application -industrial, medical, security, embedded systems, instrumentation, automotive, communications infrastructure, satellite and radar, computers or networking; this book will provide practical design techniques, developed by experts for tackling the challenges of power management, data conversion, signal conditioning and wireless/RF analog circuit design.
A rich collection of applied analog circuit design solutions for use in your own designs.
Each Design Note is presented in a concise, two-page format, making it easy to read and assimilate.
Contributions from the leading lights in analog design, including Bob Dobkin, Jim Williams, George Erdi and Carl Nelson, among others.
Extensive sections covering power management, data conversion, signal conditioning, and wireless/RF.
Electronic design engineers; analog designers; engineering students; electronics hobbyists (advanced).
Dedication 1
Dedication 2
Publishers note
Acknowledgements
Introduction
Foreword
Part 1: Power Management

Section 1: Power Management Design
Chapter 1: High Performance Single Phase DC/DC Controller with Power System Management

Abstract
Introduction
1.8V/30A single phase digital power supply with IIN sense
Input current sensing
Inductor DCR autocalibration
LTpowerPlay GUI
Conclusion

Chapter 2: One Device Replaces Battery Charger, Pushbutton Controller, LED Driver and Voltage Regulator ICs in Portable Electronics

Abstract
Introduction
Pushbutton control
Battery, USB, wall and high voltage input sources
Battery charger
Three bucks, two LDOs and a boost/LED driver
Conclusion

Chapter 3: Simple Circuit Replaces and Improves on Power Modules at Less Than Half the Pricea

Abstract
Introduction
100W isolated synchronous forward converter in an eighth brick footprint
This circuit is flexible
Conclusion

Chapter 4: Wide Input Range, High Efficiency DDR Termination Power Supply Achieves Fast Transient Response

Abstract
Introduction
Overview of the LTC3717
Design example
Conclusion

Chapter 5: LTC1628-SYNC Minimizes Input Capacitors in Multioutput, High Current Power Supplies

Abstract
Introduction
Design details
Conclusion

Chapter 6: Dual-Phase High Efficiency Mobile CPU Power Supply Minimizes Size and Thermal Stress

Abstract
Introduction
Design example
Conclusion

Chapter 7: SOT-23 SMBus Fan Speed Controller Extends Battery Life and Reduces Noise

Abstract
Introduction
Boost-start timer, thermal shutdown and overcurrent clamp features
Conclusion

Chapter 8: Active Voltage Positioning Reduces Output Capacitors

Abstract
Introduction
Basic principle
Basic implementation
Current mode control example—LTC1736

Chapter 9: 5V to 3.3V Circuit Collection

Abstract
High efficiency 3.3V regulator
3.3V battery-powered supply with shutdown
3.3V supply with shutdown
LT1585 linear regulator optimized for desktop Pentium processor applications
LTC1148 5V to 3.38V Pentium power solution 3.5A output current
LTC1266 switching regulator converts 5V to 3.38V at 7A for Pentium and other high speed μPs

Chapter 10: Hex Level Shift Shrinks Board Space

Section 2: Microprocessor Power Design

Chapter 11: Cost Effective, Low Profi le, High Efficiency 42A Supply Powers AMD Hammer Processors

Abstract
Introduction
Design example
Conclusion

Chapter 12: Efficient, Compact 2-Phase Power Supply Delivers 40A to Intel Mobile CPUs

Abstract
Introduction
Smaller inductors, simplified thermal management
40A Intel IMVP-III voltage regulator
Conclusion

Chapter 13: Microprocessor Core Supply Voltage Set by I2C Bus without VID Lines

Abstract
Introduction
How it works
Why use an SMBus?
Desktop/portable VID DC/DC converter

Chapter 14: High Efficiency I/O Power Generation for Mobile Pentimum III Microprocessors
Chapter 15: PolyPhase Surface Mount Power Supply Meets AMD Athlon Processor Requirements with No Heat Sink

Abstract
Introduction
PolyPhase architecture

Chapter 16: 2-Step Voltage Regulation Improves Performance and Decreases CPU Temperature in Portable Computers

Abstract
1-step vs 2-step power conversion
Circuit description
Regulator efficiency considerations

Chapter 17: Dual Regulators Power Pentium Processor or Upgrade CPU

Abstract
A simple solution
Conclusion
Design equations

Chapter 18: Big Power for Big Processors: A Synchronous Regulator

Abstract
LTC1430 performance features
A typical 5V to 3.3V application

Chapter 19: High Efficiency Power Sources for Pentium Processors

Abstract
Selection of input source
Transient response considerations
Circuit operation

Chapter 20: Fast Regulator Paces High Performance Processors
Chapter 21: Techniques for Deriving 3.3V from 5V Supplies
Chapter 22: Regulator Circuit Generates Both 3.3V and 5V Outputs from 3.3V or 5V to Run Computers and RS232

Abstract
Mixed 3.3V and 5V RS232 operation

Section 3: Switching Regulator Basics

Chapter 23: Tiny, Highly Flexable, Dual Boost/Inverter Tracks Supplies

Abstract
Introduction
LT3471 features
Easy-to-implement ±15V dual tracking supplies
Conclusion

Chapter 24: Ultralow Noise Switching Power Supplies Simplify EMI Compliance

Abstract
Introduction
Circuit description
Conclusion

Chapter 25: Monolithic DC/DC Converters Break 1MHz to Shrink Board Space
Chapter 26: Capacitor and EMI Considerations for New High Frequency Switching Regulators

Abstract
Capacitor technology considerations
Controlling EMI: conducted and radiated

Chapter 27: Switching Regulator Generates Both Positive and Negative Supply with a Single Inductor
Chapter 28: Floating Input Extends Regulator Capabilities
Chapter 29: Programming Pulse Generators for Flash Memories
Chapter 30: Achieving Microamp Quiescent Current in Switching Regulators
Chapter 31: Inductor Selection for Switching Regulators

Section 4: Switching Regulator Design: Buck (Step-Down)

Chapter 32: Inverting DC/DC Controller Converts a Positive Input to a Negative Output with a Single Inductor

Abstract
Advanced controller capabilities
−5.2V, 1.7A converter operates from a 4.5V to 16V source
High efficiency
Conclusion

Chapter 33: 20V, 2.5A Monolithic Synchronous Buck SWITCHER+ with Input Current, Output Current and Temperature Sensing/Limiting Capabilities

Abstract
Introduction
Output/input current sensing
Temperature sensing
Conclusion

Chapter 34: 1.5A Rail-to-Rail Output Synchronous Step-Down Regulator Adjusts with a Single Resistor

Abstract
Introduction
Operation
Applications
Conclusion

Chapter 35: 42V, 2.5A synchronous step-down regulator with 2.5μA quiescent current

Abstract
Introduction
High efficiency synchronous operation
Short-circuit robustness using small inductors
Current sense and monitoring with the LT8611
Wide input range operation at 2MHz
Low dropout operation
Conclusion

Chapter 36: Bootstrap Biasing of High Input Voltage Step-Down Controller Increases Converter Efficiency

Abstract
Introduction
Employing EXTVCC to improve efficiency
Voltage doubler for output voltages below 4.7V
Conclusion

Chapter 37: 36V, 3.5A Dual Monolithic Buck with Integrated Die Temperature Monitor and Standalone Comparator Block

Abstract
Introduction
High input voltage with high transient capability
On-die temperature monitoring
Standalone comparator block
Other features
Conclusion

Chapter 38: High Efficiency, High Density 3-Phase Supply Delivers 60A with Power Saving Stage Shedding, Active Voltage Positioning and Nonlinear Control for Superior Load Step Response

Abstract
Introduction
1.5V/60A, 3-phase power supply
Conclusion

Chapter 39: 2-Phase Synchronous Buck Controller Features Light Load Stage Shedding Mode, Active Voltage Positioning, Low RSENSE and Remote VOUT Sensing

Abstract
Introduction
High efficiency, 2-phase, 4.5V to 14V input, 1.5V/50A output converter
Stage Shedding mode
Active voltage positioning
Inductor DCR sensing temperature compensation
Output voltage remote sensing
Conclusion

Chapter 40: Dual Output High Efficiency Converter Produces 3.3V and 8.5V Outputs from a 9V to 60V Rail

Abstract
Introduction
Feature rich
Dual output application
Single output application
Conclusion

Chapter 41: Dual Output Step-Down Controller Produces 10% Accurate, Efficient and Reliable High Current Rails

Abstract
Introduction
1.5V/20A and 1.2V/20A buck converter with remote sensing and NTC compensated DCR sensing
PolyPhase operation
Other important features
Conclusion

Chapter 42: 15VIN, 4MHz Monolithic Synchronous Buck Regulator Delivers 5A in 4mm ՠ4mm QFN

Abstract
Introduction
1.8VOUT, 2.25MHz buck regulator
1.2VOUT, 10A, dual phase supply
Conclusion

Chapter 43: Dual Output Buck Regulator with Current Partitioning Optimizes Efficiency in Space-Sensitive Applications

Abstract
Introduction
Flexible current partitioning
Operation modes and efficiency
Application examples
Conclusion

Chapter 44: Triple Buck Regulator Features 1-Wire Dynamically Programmable Output Voltages

Abstract
Introduction
Three individually programmable bucks
Configure parallel power stages for different loads
Power good indicator
Power saving operating modes
Programmable clock frequency
2-output, individually programmable 1.2A regulators
Conclusion

Chapter 45: Buck Converter Eases the Task of Designing Auxiliary Low Voltage Negative Rails

Abstract
Introduction
Leave the transformer alone: −3.3VOUT from −12VIN
Conclusion

Chapter 46: Monolithic Synchronous Step-Down Regulator Delivers up to 12A from a Wide Input Voltage Range

Abstract
Introduction
Typical application example
Paralleling regulators for >12A
Conclusion

Chapter 47: Step-Down Synchronous Controller Operates from Inputs Down to 2.2V

Abstract
Introduction
"Dying gasp" applications
Generate a negative voltage from a low positive VIN
Wide input voltage range
Conclusion

Chapter 48: Compact I2C-Controllable Quad Synchronous Step-Down DC/DC Regulator for Power-Conscious Portable Processors

Abstract
Introduction
Four I2C-controllable regulators
Power saving operating modes
I2C programming of output voltages allows easy sequencing, tracking and margining
Conclusion

Chapter 49: Compact Triple Step-Down Regulator Offers LDO Driver and Output Tracking and Sequencing

Abstract
Introduction
6V to 36V input to four outputs—1.8V, 3.3V, 5V and 2.5V—one IC
Low ripple high frequency operation even at high VIN/VOUT ratios
Input voltage lockout and sequencing
Conclusion

Chapter 50: A Positive-to-Negative Voltage Converter Can Be Used for Stable Outputs Even with a Widely Varying Input

Abstract
Basic operation
Component stress in a positive-to-negative topology
Circuit description
Conclusion

Chapter 51: One IC Generates Three Sub-2V Power Rails from a Li-Ion Cell

Abstract
Introduction
Triple supply in a tiny package
High efficiency and low noise
Selectable Burst Mode operation or pulse-skipping at light load
Very low dropout (VLDO) linear regulators
Power good detection
Conclusion

Chapter 52: 36V 2A Buck Regulator Integrates Power Schottky

Abstract
Introduction
A small, simple solution
Low ripple and high efficiency solution over a wide load range
Frequency foldback saves chips
Conclusion

Chapter 53: Triple Output 3-Phase Controller Saves Space and Improves Performance in High Density Power Converters
Chapter 54: Dual Monolithic Step-Down Switching Regulator Provides 1.6A Outputs with Reduced EMI and VOUT as Low as 0.8V

Abstract
Introduction
Typical LT3506A and LT3506 applications
Power sequencing without adding components
2-phase switching eases EMI concerns
Conclusion

Chapter 55: A Compact Dual Step-Down Converter with VOUT Tracking and Sequencing

Abstract
Introduction
LT3501 dual converter features
Output supply tracking and sequencing
High current single VOUT, low ripple 6A output

Chapter 56: Tiny Monolithic Step-Down Regulators Operate with Wide Input Range

Abstract
Introduction
Low ripple and high efficiency solution over wide load range
Small solution size
Additional features of LT3481 and LT3493
Conclusion

Chapter 57: Cascadable 7A Point-of-Load Monolithic Buck Converter

Abstract
Introduction
Features
Operation
Greater than 7A outputs
Conclusion

Chapter 58: High Voltage Current Mode Step-Down Converter with Low Power Standby Capability

Abstract
Introduction
High efficiency at standby
12V/75W synchronous buck DC/DC converter

Chapter 59: Low EMI Synchronous DC/DC Step-Down Controllers Offer Programmable Output Tracking

Abstract
Introduction
Three choices for start-up control
Low EMI DC/DC conversion
Conclusion

Chapter 60: ThinSOT Micropower Buck Regulator Has Low Output Ripple

Abstract
Introduction
Current mode control
Design flexibility with integrated boost diode
Conclusion

Chapter 61: Tiny Versatile Buck Regulators Operate from 3.6V to 36V Input

Abstract
Introduction
Small size and versatility
LT1936 produces 3.3V at 1.2A from 4.5V to 36V
Producing a lower output voltage from the LT1936
Negative output from a buck regulator
Tiny circuit generates 3.3V and 5V from a minimum 4.5V supply
Conclusion

Chapter 62: High Accuracy Synchronous Step-Down Controller Provides Output Tracking and Programmable Margining

Abstract
Introduction
Start-up and shutdown output tracking
Programmable voltage margining
Additional features
Conclusion

Chapter 63: 60V, 3A Step-Down DC/DC Converter Has Low Dropout and 100µA Quiescent Current

Abstract
Introduction
Burst Mode operation
Low dropout
Soft-start
Power good
Conclusion

Chapter 64: Monolithic Synchronous Regulator Drives 4A Loads with Few External Components

Abstract
Introduction
High efficiency 2.5V/4A step-down regulator
High efficiency 3.3V/4A step-down regulator with all ceramic capacitors
Conclusion

Chapter 65: High Performance Power Solutions for AMD Opteron and Athlon 64 Processors

Abstract
Introduction
3-phase, 65A AMD VRM design
Conclusion

Chapter 66: High Current Step-Down Controller Regulates to 0.6V Output from 3V Input

Abstract
Introduction
Design examples
Conclusion

Chapter 67: Effi cient Dual Polarity Output Converter Fits into Tight Spaces

Abstract
Introduction
12V input, ±5V output, only 3mm high
Typical bucks with second, negative outputs
Conclusion

Chapter 68: Dual Output Supply Powers FPGAs from 3.3V and 5V Inputs

Abstract
Introduction
Circuit description
Conclusion

Chapter 69: 3A, 2MHz Monolithic Synchronous Step-Down Regulator Provides a Compact Solution for DDR Memory Termination

Abstract
Introduction
3A, 2.5V to 1.25V step-down DC/DC converter
Conclusion

Chapter 70: 60V/3A Step-Down DC/DC Converter Maintains High Efficiency Over a Wide Input Range

Abstract
Introduction
Efficiency
Small size, low output ripple voltage (high switching frequency, all ceramic solution)
Peak switch current (not your average current mode converter)
Conclusion

Chapter 71: Monolithic Synchronous Step-Down Regulators Pack 600mA Current Rating in a ThinSOT Package

Abstract
Introduction
Space saving
Versatile
Fault protection
Efficient Burst Mode operation (LTC3406 series)
Pulse-skipping mode (LTC3406B series) for low noise
1.8V/600mA step-down regulator using all ceramic capacitors
Efficiency considerations

Chapter 72: High Efficiency Adaptable Power Supply for XENPAK 10Gb/s Ethernet Transceivers

Abstract
Introduction
Adaptable power supply
Conclusion

Chapter 73: High Voltage Buck Regulators Provide High Current, Low Profi le Power Solutions for FireWire Peripherals

Abstract
Introduction
Circuit descriptions
Conclusion

Chapter 74: Efficient DC/DC Converter Provides Two 15A Outputs from a 3.3V Backplane

Abstract
Introduction
Design example
Conclusion

Chapter 75: 60V Step-Down DC/DC Converter Maintains High Efficiency

Abstract
Introduction
Efficiency
Output ripple voltage
Peak switch current
LT1766 features

Chapter 76: Tiny Buck Regulator Accepts Inputs from 3.6V to 25V and Eliminates Heat Sink

Abstract
Introduction
Complete switcher in ThinSOT results in compact solution
The LT1616 produces 3.3V at 400mA
Ceramic capacitors are best
Smaller than a TO-220
2.5V output

Chapter 77: 1.4MHz Switching Regulator Draws Only 10µA Supply Current

Abstract
Introduction
LTC3404 features
3.1V/600mA step-down regulator
Externally synchronized 3.1V/600mA step-down regulator
Conclusion

Chapter 78: 10µA Quiescent Current Step-Down Regulators Extend Standby Time in Handheld Products

Abstract
Importance of low quiescent current
LTC1878 single Li-Ion to 2.5V regulator
LTC1771 3.3V/2A regulator
Low operating current without compromising transient response

Chapter 79: Low Cost PolyPhase® DC/DC Converter Delivers High Current

Abstract
Introduction
Design example
Overcurrent limit
Multiphase applications
Conclusion

Chapter 80: Unique High Efficiency 12V Converter Operates with Inputs from 6V to 28V

Abstract
12V output, single inductor, buck/boost converter
Synchronous circuit for higher power, higher VIN

Chapter 81: Low Cost, High Efficiency 42A DC/DC Converter

Abstract
Introduction
Design example
Conclusion

Chapter 82: High Efficiency PolyPhase Converter Uses Two Inputs for a Single Output

Abstract
Introduction
Design details
A typical application
Test results
Conclusion

Chapter 83: High Current Dual DC/DC Converter Operates from 3.3V Input
Chapter 84: Low Cost Surface Mount DC/DC Converter Delivers 100A

Abstract
Introduction
Design details
Conclusion

Chapter 85: LT1777 High Voltage, Low Noise Buck Switching Regulator

Abstract
Generating low noise, dual-voltage supplies

Chapter 86: Low Cost, High Efficiency 30A Low Profi le PolyPhase Converter

Abstract
Overview of the LTC1629
Design example: 30A 2-phase power supply
Conclusion

Chapter 87: 2-Phase Switching Regulator Fits in Tight Places
Chapter 88: Low Dropout 550kHz DC/DC Controller Operates from Inputs as Low as 2V

Abstract
2.5V, 4A buck DC/DC converter
"Zeta" step-up/step-down converter

Chapter 89: LTC1702/LTC1703 Switching Regulator Controllers Set a New Standard for Transient Response
Chapter 90: 60V, High Efficiency Buck Switching Regulators in SO-8

Abstract
Generating low cost, dual-voltage supplies
Conclusion

Chapter 91: High Efficiency, Monolithic Synchronous Step-Down Regulator Works with Single or Dual Li-Ion Batteries

Abstract
Single Li-Ion applications
Auxiliary winding control using SYNC/FCB pin

Chapter 92: A Low Cost, Effi cient Mobile CPU Power
Chapter 93: Optimizing a DC/DC converter's output capacitors
Chapter 94: LTC1626: Step-Down Converter Operates from Single Li-Ion Cell

Abstract
Introduction
Single-cell Li-Ion operation
100% duty cycle in dropout mode
High efficiency 5V to 3.3V conversion
Current mode architecture
Low voltage low RDS(ON) switch
Conclusion

Chapter 95: Optimized DC/DC Converter Loop Compensation Minimizes Number of Large Output Capacitors

Abstract
External loop compensation can save money
Loop compensation using a dynamic load

Chapter 96: A High Efficiency 500kHz, 4.5A Step-Down Converter in an SO-8 Package

Abstract
High efficiency, 25V, 0.07Ω switch
4.5A in an SO-8
Dual output SEPIC converter

Chapter 97: LTC1474/LTC1475 High Efficiency Switching Regulators Draw Only 10µA Supply Current

Abstract
Inductor current control
3.3V/250mA step-down regulator
3.3V/10mA regulator from a 4mA to 20mA loop
Pushbutton ON/OFF operation

Chapter 98: High Power Synchronous Buck Converter Delivers Up to 50A

Abstract
Introduction
Distributed power
Higher input voltages
Blame it on the physicists

Chapter 99: Single IC, Five Output Switching Power Supply System for Portable Electronics
Chapter 100: Low Noise Switching Regulator Helps Control EMI

Abstract
New IC solves old problems
New feature provides new EMI control
Additional features

Chapter 101: Effi cient Processor Power System Needs No Heat Sink

Abstract
New IC powers portable Pentium processor and much more
High performance Pentium processor power
Portable Pentium processor power

Chapter 102: A New, High Efficiency Monolithic Buck Converter

Abstract
Efficiency
High frequency operation
Constant off-time architecture
100% duty cycle in dropout mode
Good start-up and transient behavior
2.5mm typical height 5V-to-3.3V regulator
Conclusion

Chapter 103: Switching Regulator Provides High Efficiency at 10A Loads

Abstract
N-channel vs P-channel
Driving N-channel MOSFETs
Basic circuit configurations
Conclusion

Chapter 104: Dual Output Regulator Uses Only One Inductor

Abstract
Regulation performance and efficiency
Output ripple voltage

Chapter 105: Highly Integrated High Efficiency DC/DC Conversion

Abstract
LTC1574
Low noise regulator
LTC1265
Battery charger application
LTC1574 or LTC1265?

Chapter 106: Ultra-Low Power, High Efficiency DC/DC Converter Operates Outside the Audio Band
Chapter 107: Triple Output 3.3V, 5V, and 12V High Efficiency Notebook Power Supply
Chapter 108: Single LTC1149 Provides 3.3V and 5V in Surface Mount

Abstract
Customizing the circuit
Construction notes
Other

Chapter 109: A Simple High Efficiency, Step-Down Switching Regulator

Abstract
100% duty cycle in dropout
Positive-to-negative converter

Chapter 110: Delivering 3.3V and 5V at 17W

Abstract
Performance
Theory of operation
Circuit particulars

Chapter 111: Low Parts Count DC/DC Converter Circuit with 3.3V and 5V Outputs

Abstract
Performance
Inductor
Capacitors
Layout
Heat sinking

Chapter 112: New Synchronous Step-Down Switching Regulators Achieve 95% Efficiency
Chapter 113: High Performance Frequency Compensation Gives DC-to-DC Converter 75µs Response with High Stability

Abstract
Inductors
Capacitors
Layout
Output adjustment
Heat sinking

Section 5: Switching Regulator Design: Boost Converters

Chapter 114: 1µA IQ Synchronous Boost Converter Extends Battery Life in Portable Devices

Abstract
Introduction
1.8V to 5.5V input to 12V output boost regulator
Output disconnect
Start-up inrush current limiting
Conclusion

Chapter 115: Ultralow Power Boost Converters Require Only 8.5µA of Standby Quiescent Current

Abstract
Introduction
Application example
Ultralow quiescent current boost converter with output disconnect
Compatible with high impedance batteries
Conclusion

Chapter 116: Tiny Dual Full-Bridge Piezo Motor Driver Operates from Low Input Voltage

Abstract
Introduction
Single driver application
Using external power supply
Operating Piezo motor with long wires
Conclusion

Chapter 117: Tiny Synchronous Step-Up Converter Starts Up at 700mV

Abstract
Introduction
Conclusion

Chapter 118: High Efficiency 2-Phase Boost Converter Minimizes Input and Output Current Ripple

Abstract
Introduction
Conclusion

Chapter 119: ThinSOT Switching Regulator Controls Inrush Current

Abstract
Introduction
A simple solution
Conclusion

Chapter 120: Dual DC/DC Converter with Integrated Schottkys Generates ±40V Outputs and Consumes Only 40µA Quiescent Current

Abstract
Introduction
Dual output ±20V converter
Dual output (±40V) converter
CCD sensor bias supply
Conclusion

Chapter 121: Compact Step-Up Converter Conserves Battery Power

Abstract
Introduction
16V bias supply
20V bias supply with variable output voltage
±20V bias supply
34V bias supply
Conclusion

Chapter 122: 2-Phase Boost Converter Delivers 10W from a 3mm ՠ3mm DFN Package

Abstract
Introduction
Dual phase converter reduces output ripple
Smaller layout is possible by reducing the number of external components
Antiringing feature in discontinuous operation
Conclusion

Chapter 123: 4-Phase Monolithic Synchronous Boost Converter Delivers 2.5A with Output Disconnect in a 5mm ՠ5mm QFN Package

Abstract
Introduction
Multiple operating modes optimize performance in different applications
Fault protection
High power and high efficiency in a small package
Conclusion

Chapter 124: Boost Regulator Makes Low Profi le SEPIC with Both Step-Up and Step-Down Capability

Abstract
Introduction
3V to 20V input, 5V output, 3mm maximum height SEPIC
4V to 18V input, 12V output, 3mm maximum height SEPIC
Conclusion

Chapter 125: Dual Monolithic Buck Regulator Provides Two 1.4A Outputs with 2-Phase Switching to Reduce EMI

Abstract
Introduction
Circuit description
High frequency, current mode switching minimizes component size
2-phase switching eases EMI concerns
Soft-start and power good pins simplify supply sequencing
Conclusion

Chapter 126: 4MHz Monolithic Synchronous Step-Down Regulators Bring High Efficiency to Space-Sensitive Applications

Abstract
Introduction
Multiple operating modes allow optimization of efficiency and noise suppression
Two 2.5V step-down converters
Conclusion

Chapter 127: Tiny and Efficient Boost Converter Generates 5V at 3A from 3.3V Bus

Abstract
Introduction
3.3V input, 5V/3A output boost regulator
2-cell input, 3.3V/1A output regulator
Conclusion

Chapter 128: Tiny Boost Controller Provides Efficient Solutions for Low Voltage Inputs

Abstract
Introduction
3.3V to 5V converters
Choosing the MOSFET
Automotive supply
Conclusion

Chapter 129: Current-Limited DC/DC Converter Simplifies USB Power Supplies

Abstract
USB to 12V boost converter
USB to 5V SEPIC DC/DC converter with short-circuit protection
Li-Ion white LED driver

Chapter 130: 3MHz Micropower Synchronous Boost Converters Deliver 3W from Two Cells in a Tiny MSOP Package

Abstract
All-ceramic-capacitor, 2-cell to 3.3V, 1A converter
High efficiency Li-Ion CCFL backlight application

Chapter 131: SOT-23 Switching Regulator with Integrated 1A Switch Delivers High Current Outputs in a Small Footprint

Abstract
5V local supply
12V local supply
±15V dual output converter with output disconnect

Chapter 132: A 500kHz, 6A Monolithic Boost Converter

Abstract
Circuit description
5V to 12V boost converter
Positive to negative converter
5V SEPIC converter
Conclusion

Chapter 133: Micropower 600kHz Step-Up DC/DC Converter Delivers 5V at 1A from a Li-Ion Cell

Abstract
Single Li-ion cell to 5V/1A DC/DC converter for GSM
2-cell digital camera supply produces 3.3V, 5V, 18V and −10V

Chapter 134: LT1534 Ultralow Noise Switching Regulator Controls EMI

Abstract
Low noise boost regulator
Low noise bipolar supply
Additional LT1534 features

Chapter 135: Off-Line Low Noise Power Supply Does Not Require Filtering to Meet FCC Emission Requirements

Abstract
Introduction
Circuitry details
Performance characteristics

Chapter 136: "LCD bias" and "backup supply" applications for a micropower DC/DC converter

Abstract
2-cell, low profile LCD bias generator fits in small places
Supercapacitor-powered backup supply

Chapter 137: Short-Circuit Protection for Boost Regulators

Abstract
Short-circuit protection and load disconnect with the LTC1477
Current-limited boost regulator
Short-circuit protection at higher power

Chapter 138: LT1307 Single-Cell Micropower Fixed-Frequency DC/DC Converter Needs No Electrolytic Capacitors

Abstract
Single-cell boost converter
455kHz noise considerations

Chapter 139: 2 AA Cells Replace 9V Battery, Extend Operating Life
Chapter 140: A Simple, Surface Mount Flash Memory Vpp Generator
Chapter 141: No Design Switching Regulator 5V, 5A Buck (Step-Down) Regulator

Abstract
Introduction
Circuit description
Conclusion

Section 6: Switching Regulator Design: DC/DC Controllers

Chapter 142: Dual Controller Provides 2µs Step Response and 92% Efficiency for 1.5V Rails

Abstract
Introduction
1.5V/25A and 1.2V/25A buck converter
Detect transient feature further speeds up transient response
Conclusion

Chapter 143: Dual DC/DC Controller for DDR Power with Differential VDDQ Sensing and ±50mA VTT Reference

Abstract
Introduction
High efficiency, 4.5V to 14V input, dual output DDR power supply
Load-release transient detection
VTT reference (VTTR)
VTT supply
Conclusion

Chapter 144: Single Resistor Sets Positive or Negative Output for DC/DC Converter

Abstract
Introduction
Sensing output voltage has never been easier
Adjustable/synchronizable switching frequency
Soft-start and undervoltage lockout
Boost converters
Cuk converter
SEPIC converters
Conclusion

Chapter 145: Multiphase DC/DC Controller Pushes Accuracy and Bandwidth Limits

Abstract
Introduction
A dual output, 2-phase supply with differential remote sensing and inductor DCR sensing
A tried-and-true architecture
Load step improvement with voltage positioning
Conclusion

Chapter 146: 2-Phase DC/DC Controller Makes Fast, Efficient and Compact Power Supplies
Chapter 147: High Performance 3-Phase Power Supply Delivers 65A and High Efficiency Over the Entire Load Range

Abstract
Introduction
Stage Shedding operation
3-phase high efficiency VRM9.x power supplies for Pentium 4 CPU

Chapter 148: Reduce Component Count and Improve Efficiency in SLIC and RF Power Supplies

Abstract
Introduction
A dual output SLIC supply with simplified feedback using the LTC3704
Improved battery protection using the LTC3704's programmable undervoltage lockout
A current mode, −8.0V, 1.2A RF power supply with no current sense resistor

Chapter 149: SOT-23 DC/DC Converters Generate Up to ±35V Outputs and Consume Only 20µA of Quiescent Current

Abstract
±20V dual output converter with output disconnect
24V boost converter
1V to 35V boost converter
1-cell to 3V boost converter

Section 7: Switching Regulator Design: Buck-Boost Controllers

Chapter 150: 80V Synchronous 4-Switch Buck-Boost Controller Delivers Hundreds of Watts with 99% Efficiency

Abstract
Introduction
240W 48V 5A telecom power supply
500W charger for 12S liFePO4 battery
Four servo loops and wide voltage range
Conclusion

Chapter 151: Wide Input Voltage Range Boost/Inverting/SEPIC Controller Works Down to an Input Voltage of 1.6V

Abstract
Introduction
Wide input voltage range with internal LDO
Sensing output voltage made easier
Adjustable/synchronizable switching frequency
Precision UVLO and soft-start
A 2.5V to 15V to 12V SEPIC converter
A 1.8V to 4.5V to 5V/2A boost converter
Conclusion

Chapter 152: High Efficiency 4-Switch Buck-Boost Controller Provides Accurate Output Current Limit

Abstract
Introduction
LTC3789 features
12V, 5A output from a 4V to 38V input
Accurate output (or input) current limit
Conclusion

Chapter 153: Buck-Boost Controller Simplifies Design of DC/DC Converters for Handheld Products

Abstract
Introduction
High efficiency controller capabilities
3.3V, 3A converter operates from 2.7V–10V source
95% efficiency
Conclusion

Chapter 154: Wide Input Voltage Range Buck-Boost Converter Simplifies Design of Variable Input Supplies

Abstract
Introduction
Efficiency
Programmable Burst Mode operation
1.27mm profile Li-Ion to 3.3V regulator
Conclusion

Chapter 155: Buck or Boost: Rugged, Fast 60V Synchronous Controller Does Both

Abstract
Introduction
Feature rich controller
High efficiency 48V to 3.3V/6A power supply
High efficiency 12V to 24V/5A synchronous step-up fan power supply

Chapter 156: Industry's first 4-switch buck-boost controller achieves highest efficiency using a single inductor

Abstract
Introduction
High efficiency 4-switch buck-boost converter
Replacing a SEPIC converter
Protection for boost operation
Simplify
Conclusion

Chapter 157: High Input Voltage Monolithic Switcher Steps Up and Down Using a Single Inductor

Abstract
Introduction
4V–60V input to 5V output DC/DC automotive converter
8V–60V input to 12V output DC/DC converter
Conclusion

Chapter 158: Supply 2A Pulses for GSM Transmission from 500mA USB or PCMCIA Ports

Abstract
Introduction
Powering GSM modems from USB or PCMCIA
5V converter in USB On-The-Go devices
Conclusion

Chapter 159: Micropower Buck/Boost Circuits, Part 1: Converting Three Cells to 3.3V*
Chapter 160: 250kHz, 1mA IQ Constant Frequency Switcher Tames Portable Systems Power

Abstract
3.3V SEPIC converter
Dual output converter

Chapter 161: DC/DC Converters for Portable Computers
Chapter 162: No Design Switching Regulator 5V Buck-Boost (Positive-to-Negative) Regulator

Abstract
Introduction
Circuit description
Conclusion

Section 8: Linear Regulator Design

Chapter 163: High Voltage Inverting Charge Pump Produces Low Noise Positive and Negative Supplies

Abstract
Introduction
Inverting charge pump
Constant frequency mode
Burst mode operation
Dual LDOs
Conclusion

Chapter 164: 80V Linear Regulator Is Micropower

Abstract
Introduction
Introducing the LT3010 high voltage LDO
A versatile and rugged regulator
Conclusion

Chapter 165: Very Low Dropout (VLDO) Linear Regulators Supply Low Voltage Outputs

Abstract
Introduction
VLDO circuit descriptions
Conclusion

Chapter 166: Lowest Noise SOT-23 LDOs Have 20µA Quiescent Current, 20µVRMS Noise

Abstract
Applying the regulators
Noise performance
Other advantages
Conclusion

Chapter 167: High Efficiency Linear and Switching Solutions for Splitting a Digital Supply
Chapter 168: UltraFast Linear Regulator Eliminates All Bulk Tantalum and Electrolytic Output Capacitors

Abstract
Introduction
New LTC regulator controllers
Conclusion

Chapter 169: Fast Response Low Dropout Regulator Achieves 0.4 Dropout at 4 Amps

Abstract
Enter the LT1580
The LT1580 brings many new features
Circuit example

Chapter 170: Create a Virtual Ground with a Sink/Source Voltage Regulator
Chapter 171: 5V to 3.3V Regulator with Fail-Safe Switchover
Chapter 172: A Simple Ultra-Low Dropout Regulator
Chapter 173: Powering 3.3V Digital Systems

Abstract
Regulator design

Chapter 174: A Simple Ultra-Low Dropout Regulator

Section 9: Micromodule (µModule®) Power Design

Chapter 175: Dual 13A µModule Regulator with Digital Interface for Remote Monitoring & Control of Power

Abstract
Digital power system management: set, monitor, change and log power
Dual μModule regulator with precision READ/WRITE of power parameters
Internal or external compensation
Current share for up to 100A at 1VOUT
Conclusion

Chapter 176: 36V Input, Low Output Noise, 5A µModule Regulator for Precision Data Acquisition Systems

Abstract
Introduction
Integrated switching and linear regulators
PCB trace voltage compensation using SENSEP
Programmable output voltage
DC1738A highlights the LTM8028 capabilities
Noise test comparison using LTC2185 ADC
Conclusion

Chapter 177: Step-down μModule regulator produces 15A output from inputs down to 1.5V—no bias supply required

Abstract
15A high efficiency output from a low input voltage
Input and output ripple
Thermally enhanced packaging
Conclusion

Chapter 178: Dual µModule DC/DC Regulator Produces High Efficiency 4A Outputs from a 4.5V to 26.5V Input

Abstract
Dual system-in-a-package regulator
Multiphase operation for four or more outputs
Thermal performance
Conclusion

Chapter 179: Triple Output DC/DC µModule® Regulator in 15mm ՠ15mm ՠ2.8mm Surface Mount Package Replaces Up to 30 Discrete Components

Abstract
Introduction
Dual switching 4A and 1.5A VLDO regulators
Multiple low noise outputs
Thermally enhanced packaging
Output voltage tracking

Chapter 180: Dual 8A DC/DC µModule Regulator Is Easily Paralleled for 16A

Abstract
Two independent 8A regulator systems in a single package
Simple and efficient
Parallel operation for increased output current
Conclusion

Chapter 181: µModule Buck-Boost Regulators Offer a Simple and Efficient Solution for Wide Input and Output Voltage Range Applications

Abstract
Introduction
High efficiency
Low profile solution
Smooth transition and circuit simplicity
Excellent thermal performance
Conclusion

Chapter 182: 8A Low Voltage, Low Profi le DC/DC µModule Regulator in 9mm ՠ15mm Package Weighs Only 1g

Abstract
Introduction
8A DC/DC μModule regulator in an IC form factor
Wealth of features
Quick and easy design
Thermally enhanced packaging
Output voltage tracking
Current sharing: 8A + 8A = 16A
Fault conditions: overcurrent limit and thermal shutdown
Conclusion

Chapter 183: Simple and Compact 4-Output Point-of-Load DC/DC µModule System

Abstract
Introduction
4-output DC/DC converter power system
Output tracking
Frequency synchronization
Conclusions

Chapter 184: 10A High Performance Point-of-Load DC/DC µModule Regulator

Abstract
Introduction
10A DC/DC μModule regulator in IC form factor
Quick and easy design
Thermally enhanced packaging
Fast transient response
Paralleling the μModule regulator for 20A output

Section 10: Switching Regulators for Isolated Power Design

Chapter 185: Isolated Converters Have Buck Simplicity and Performance

Abstract
Simple isolated 3.3V, 30A forward converter
PolyPhase design ups power limit
Related products
Features
Conclusion

Chapter 186: Multiple Output Isolated Power Supply Achieves High Efficiency with Secondary Side Synchronous Post Regulator

Abstract
Introduction
Design example
Conclusion

Chapter 187: Chip Set Offers Low Cost Alternative to 48V Telecom Modules

Abstract
Isolated 48V to 3.3V supply
Conclusion

Chapter 188: 5V High Current Step-Down Switchers

Abstract
Low cost high efficiency (80%), high power density DC/DC converter
Synchronous switching eliminates heat sinks in a 50W DC/DC converter

Section 11: Power Control & Ideal Diode Design

Chapter 189: Ideal Diodes Protect Against Power Supply Wiring Errors

Abstract
Introduction
Types of misconnections
Conclusion

Chapter 190: Ideal Diode Controller Eliminates Energy Wasting Diodes inPower OR-ing Applications

Abstract
Introduction
Automatic power switching between two power sources
Load sharing
Conclusion

Chapter 191: Replace ORing Diodes with MOSFETs to Reduce Heatand Save Space

Abstract
Introduction
Ideal −48V ORing diode
Fault output detects damaged MOSFETs and fuses
Positive low voltage ideal diodes
Conclusion

Chapter 192: Dual Monolithic Ideal Diode Manages Multiple Power Inputs

Abstract
Introduction
Triple supply power management
Automatic switchover between a battery and a wall adapter with a battery charger
Conclusion

Chapter 193: PCMCIA Socket Voltage Switching

Abstract
Introduction
LTC1472: complete VCC and VPP PCMCIA switch matrix with SafeSlot protection
Conclusion

Chapter 194: PC Card Power Management Techniques

Section 12: Battery Management

Chapter 195: Complete Battery Charger Solution for High Current PortableElectronics

Abstract
Introduction
Input multiplexer
Dual high current input application
0V ∼ 6V input on either WALL or USB
>6V input on either WALL or USB
No. of pages:

1136
Language:

English
Copyright:

© Newnes

2014
Published:

29th November 2014
Imprint:

Newnes
Hardcover

ISBN:

9780128000014
eBook

ISBN:

9780128004661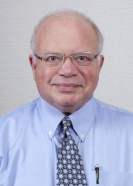 Bob Dobkin is a founder and Chief Technical Officer of Linear Technology Corporation. Prior to 1999, he was responsible for all new product development at Linear. Before founding Linear Technology in 1981, Dobkin was Director of Advanced Circuit Development at National Semiconductor for eleven years. He has been intimately involved in the development of high performance linear integrated circuits for over 30 years and has generated many industry standard circuits. Dobkin holds over 100 patents pertaining to linear ICs and has authored over 50 articles and papers. He attended the Massachusetts Institute of Technology.
Affiliations and Expertise
Linear Technology Corporation, Milpitas, CA, USA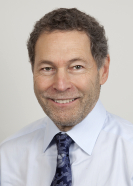 John Hamburger directs global marketing communications programs at Linear Technology, where he was instrumental in developing the Analog Circuit Design book series. Previously with Luminous Networks and Terayon Communication Systems, he helped define marketing strategy from startup to public company, and held positions with Cypress Semiconductor and AMD. Prior to his career in high tech, he was an editor for Addison-Wesley, Harper & Row, WH Freeman, Harcourt Brace, Stanford University Press, and Runner's World. He holds a degree from the University of Chicago.
Affiliations and Expertise
Linear Technology Corporation, Milpitas, CA, USA
"This compilation of expert guidance for designers is credited to some very talented and capable authors..Books like this contain tried-and-true designs you can count on for your designs." --EDN
"...an extensive collection of real circuit solutions that provide both elegant and practical design techniques vividly...provides developers with an opportunity to expand their knowledge." --Design and Elektronik
"...anyone who is a serious student or practitioner of the art and reality of analog design (whether by choice or mandate) will receive a substantial return on time invested." --PlanetAnalog.com, January 2015
"... intended to bring new designers up to speed and give experienced designers a starting point for even more complicated designs." --PowerElectronics.com, January 2015
Tax Exemption
We cannot process tax exempt orders online. If you wish to place a tax exempt order please
contact us
.
Elsevier.com visitor survey
We are always looking for ways to improve customer experience on Elsevier.com.
We would like to ask you for a moment of your time to fill in a short questionnaire, at the end of your visit.

If you decide to participate, a new browser tab will open so you can complete the survey after you have completed your visit to this website.

Thanks in advance for your time.
Accept
Decline