An Introduction to Dust Explosions
1st Edition
Understanding the Myths and Realities of Dust Explosions for a Safer Workplace
Paperback ISBN: 9780123970077
eBook ISBN: 9780123972637
Imprint: Butterworth-Heinemann
Published Date: 12th June 2013
---
Preventable dust explosions continue to occur in industry in spite of significant research and practice efforts worldwide over many years. There is a need for effective understanding of the unique hazards posed by combustible dust. This book describes a number of dust explosion myths – which together cover the main source of dust explosion hazards – the reasons they exist and the corresponding scientific and engineering facts that mitigate these circumstances.
An Introduction to Dust Explosions describes the main erroneous beliefs about the origin and propagation of dust explosions. It offers fact-based explanations for their occurrence and the impact of such events and provides a critical guide to managing and mitigating dust explosion risks.
Designed to prevent accidents, injury, loss of life and capital damage
An easy-to-read, scientifically rigorous treatment of the facts and fictions of dust explosions for those who need to – or ought to – understand dust explosions, their occurrence and consequences
Enables the management and mitigation of these critical industrial hazards
Process Engineers, Safety Engineers, Chemical Engineers, Mechanical Engineers in the Process Industries, Managers in the Process Industries, Safety Consultants.
Dedication
Preface
Author
Chapter 1. Introduction: Dust Explosions—Myth or Reality?
1.1 Explosion Pentagon
1.2 Dust Explosion Myths
1.3 Why this Book?
1.4 What do You Think?
References
Chapter 2. Myth No. 1 (Fuel): Dust Does Not Explode
2.1 Dust Definition
2.2 Determination of Dust Explosibility
2.3 An Explosible Non-Explosible Dust
2.4 Reality
2.5 What do You Think?
References
Chapter 3. Myth No. 2 (Fuel): Dust Explosions Happen Only in Coal Mines and Grain Elevators
3.1 Cyclical Interest in an Ever-Present Problem
3.2 Magnitude of the Problem
3.3 Reality
3.4 What do You Think?
References
Chapter 4. Myth No. 3 (Fuel): A Lot of Dust Is Needed to Have an Explosion
4.1 Guidance from Physics and Chemistry
4.2 Practical Guidance
4.3 Housekeeping
4.4 Reality
4.5 What do You Think?
References
Chapter 5. Myth No. 4 (Fuel): Gas Explosions Are Much Worse Than Dust Explosions
5.1 Hazard and Risk
5.2 Example: Likelihood of Occurrence and Prevention
5.3 Example: Severity of Consequences and Mitigation
5.4 Hybrid Mixtures
5.5 Reality
5.6 What do you Think?
References
Chapter 6. Myth No. 5 (Fuel): It's Up to the Testing Lab to Specify Which Particle Size to Test
6.1 Role of Particle Size Distribution
6.2 Particle Size Effects on Explosibility Parameters
6.3 A Cooperative Endeavor
6.4 Reality
6.5 What do You Think?
References
Chapter 7. Myth No. 6 (Fuel/Ignition Source): Any Amount of Suppressant Is Better Than None
7.1 Inerting and Suppression
7.2 Minimum Inerting Concentration
7.3 Suppressant Enhanced Explosion Parameter
7.4 Thermal I
No. of pages:

280
Language:

English
Copyright:

© Butterworth-Heinemann

2013
Published:

12th June 2013
Imprint:

Butterworth-Heinemann
eBook

ISBN:

9780123972637
Paperback

ISBN:

9780123970077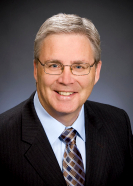 Affiliations and Expertise
Professor of Chemical Engineering and C.D. Howe Chair in Engineering, Department of Chemical Engineering, Process Engineering & Applied Science, Dalhousie University, Canada.
"Amyotte arranges his treatment around 20 common myths about dust explosions, and the realities they hide, with a further organization by elements of the explosion pentagon: fuel, ignition source, oxidant, mixing, and confinement. Among the myths are dust explosions happen only in coal mines and grain elevators; dust ignites only with a high-energy ignition source; taking away the oxygen makes things safe; airborne dust will quickly settle out of suspension..."--ProtoView.com, January 2014
"For those working with powders and dusts, then this small, unusual book makes entertaining and interesting reading…The book should be essential reading for all managers, engineers, and scientists working in the chemical and related industries (e.g., food, where dust explosions are, unfortunately, quite common), since all dust explosions are preventable if the correct equipment is installed, the correct procedures are followed, and staff are properly trained."--Organic Process Research & Development online, December 24, 2013