An Introduction to Dust Explosions
1st Edition
Understanding the Myths and Realities of Dust Explosions for a Safer Workplace
Paperback ISBN: 9780123970077
eBook ISBN: 9780123972637
Imprint: Butterworth-Heinemann
Published Date: 12th June 2013
Secure Checkout
Personal information is secured with SSL technology.
Free Shipping
Free global shipping
No minimum order.
---
Preventable dust explosions continue to occur in industry in spite of significant research and practice efforts worldwide over many years. There is a need for effective understanding of the unique hazards posed by combustible dust. This book describes a number of dust explosion myths – which together cover the main source of dust explosion hazards – the reasons they exist and the corresponding scientific and engineering facts that mitigate these circumstances.
An Introduction to Dust Explosions describes the main erroneous beliefs about the origin and propagation of dust explosions. It offers fact-based explanations for their occurrence and the impact of such events and provides a critical guide to managing and mitigating dust explosion risks.
Designed to prevent accidents, injury, loss of life and capital damage
An easy-to-read, scientifically rigorous treatment of the facts and fictions of dust explosions for those who need to – or ought to – understand dust explosions, their occurrence and consequences
Enables the management and mitigation of these critical industrial hazards
Process Engineers, Safety Engineers, Chemical Engineers, Mechanical Engineers in the Process Industries, Managers in the Process Industries, Safety Consultants.
Dedication
Preface
Author
Chapter 1. Introduction: Dust Explosions—Myth or Reality?
1.1 Explosion Pentagon
1.2 Dust Explosion Myths
1.3 Why this Book?
1.4 What do You Think?
References
Chapter 2. Myth No. 1 (Fuel): Dust Does Not Explode
2.1 Dust Definition
2.2 Determination of Dust Explosibility
2.3 An Explosible Non-Explosible Dust
2.4 Reality
2.5 What do You Think?
References
Chapter 3. Myth No. 2 (Fuel): Dust Explosions Happen Only in Coal Mines and Grain Elevators
3.1 Cyclical Interest in an Ever-Present Problem
3.2 Magnitude of the Problem
3.3 Reality
3.4 What do You Think?
References
Chapter 4. Myth No. 3 (Fuel): A Lot of Dust Is Needed to Have an Explosion
4.1 Guidance from Physics and Chemistry
4.2 Practical Guidance
4.3 Housekeeping
4.4 Reality
4.5 What do You Think?
References
Chapter 5. Myth No. 4 (Fuel): Gas Explosions Are Much Worse Than Dust Explosions
5.1 Hazard and Risk
5.2 Example: Likelihood of Occurrence and Prevention
5.3 Example: Severity of Consequences and Mitigation
5.4 Hybrid Mixtures
5.5 Reality
5.6 What do you Think?
References
Chapter 6. Myth No. 5 (Fuel): It's Up to the Testing Lab to Specify Which Particle Size to Test
6.1 Role of Particle Size Distribution
6.2 Particle Size Effects on Explosibility Parameters
6.3 A Cooperative Endeavor
6.4 Reality
6.5 What do You Think?
References
Chapter 7. Myth No. 6 (Fuel/Ignition Source): Any Amount of Suppressant Is Better Than None
7.1 Inerting and Suppression
7.2 Minimum Inerting Concentration
7.3 Suppressant Enhanced Explosion Parameter
7.4 Thermal Inhibitors
7.5 Reality
7.6 What do you Think?
References
Chapter 8. Myth No. 7 (Ignition Source): Dusts Ignite Only with a High-Energy Ignition Source
8.1 Industrial Ignition Sources
8.2 Standardized Dust Explosibility Testing
8.3 Dust Cloud Ignition by Low-Energy Sources
8.4 Reality
8.5 What do you Think?
References
Chapter 9. Myth No. 8 (Ignition Source): Only Dust Clouds—Not Dust Layers—Will Ignite
9.1 Dust Layer Ignition
9.2 Dust Layer Fires
9.3 Reality
9.4 What do you Think?
References
Chapter 10. Myth No. 9 (Oxidant): Oxygen Removal Must Be Complete to Be Effective
10.1 Limiting Oxygen Concentration
10.2 Candidate Inert Gases
10.3 Reality
10.4 What do you Think?
References
Chapter 11. Myth No. 10 (Oxidant): Taking Away the Oxygen Makes Things Safe
11.1 Nothing is Safe
11.2 Introduction of New Hazards
11.3 Management of Change
11.4 Reality
11.5 What do you Think?
References
Chapter 12. Myth No. 11 (Mixing): There's No Problem If Dust Is Not Visible in the Air
12.1 Primary and Secondary Dust Explosions
12.2 Domino Effects
12.3 Reality
12.4 What do you Think?
References
Chapter 13. Myth No. 12 (Mixing): Once Airborne, a Dust Will Quickly Settle out of Suspension
13.1 Dustiness
13.2 Preferential Lifting
13.3 Nano-Materials
13.4 Flocculent Materials
13.5 Reality
13.6 What do you Think?
References
Chapter 14. Myth No. 13 (Mixing): Mixing Is Mixing; There Are No Degrees
14.1 Turbulence
14.2 Influence of Turbulence
14.3 Concentration Gradients
14.4 Reality
14.5 What do you Think?
References
Chapter 15. Myth No. 14 (Confinement): Venting Is the Only/Best Solution to the Dust Explosion Problem
15.1 Inherently Safer Design
15.2 Hierarchy of Controls
15.3 Dust Explosion Prevention and Mitigation Measures
15.4 Reality
15.5 What do you Think?
References
Chapter 16. Myth No. 15 (Confinement): Total Confinement Is Required to Have an Explosion
16.1 Degree of Confinement
16.2 Explosion Relief Venting
16.3 Reality
16.4 What do you Think?
References
Chapter 17. Myth No. 16 (Confinement): Confinement Means Four Walls, a Roof, and a Floor
17.1 Congestion and Obstacle-Generated Turbulence
17.2 Temporary Enclosures
17.3 Reality
17.4 What do you Think?
References
Chapter 18. Myth No. 17 (Pentagon): The Vocabulary of Dust Explosions Is Difficult to Understand
18.1 Dust Explosion Terminology
18.2 Gas Explosion Analogies
18.3 Right to Know
18.4 Reality
18.5 What do you Think?
References
Chapter 19. Myth No. 18 (Pentagon): Dust Explosion Parameters Are Fundamental Material Properties
19.1 A Quiescent Dust Cloud—The (Nearly) Impossible Dream
19.2 The Mystical KSt Parameter
19.3 Standardized Dust Explosibility Testing (Revisited)
19.4 Reality
19.5 What do you Think?
References
Chapter 20. Myth No. 19 (Pentagon): It Makes Sense to Combine Explosion Parameters in a Single Index
20.1 USBM Indices
20.2 Assessment and Management of Dust Explosion Risks
20.3 Material Safety Data Sheets
20.4 Reality
20.5 What do you Think?
References
Chapter 21. Myth No. 20 (Pentagon): It Won't Happen to Me
21.1 Safety Culture
21.2 Safety Management Systems
21.3 Westray Coal Mine Explosion
21.4 Reality
21.5 What do you Think?
References
Chapter 22. Conclusion: Dust Explosion Realities
22.1 Myths and Corresponding Realities
22.2 What do you Think?
References
Index
No. of pages:

280
Language:

English
Copyright:

© Butterworth-Heinemann

2013
Published:

12th June 2013
Imprint:

Butterworth-Heinemann
Paperback

ISBN:

9780123970077
eBook

ISBN:

9780123972637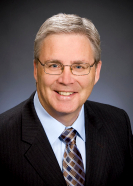 Since 2011 Dr. Paul Amyotte, P.Eng. has held the C.D. Howe Chair in Process Safety at Dalhousie University, where he is also a Professor of Chemical Engineering. Dr. Amyotte's research and practice interests are in industrial safety and loss management, particularly in the areas of process safety and inherently safer design (ISD). He is an expert in the prevention and mitigation of dust explosions. He has written a book with us entitled An Introduction to Dust Explosions, and wrote the second edition of Process Plants: A Handbook for Inherently Safer Design in conjunction with Trevor Kletz. He has published or presented approximately 300 research papers, and is the editor of the Journal of Loss Prevention in the Process Industries. He is also a Past-President of the Canadian Society for Chemical Engineering, Engineers Nova Scotia, and Engineers Canada. Dr. Amyotte leads a comprehensive research team of undergraduate and graduate students as well as postdoctoral fellows working to advance process safety practice worldwide.
Affiliations and Expertise
Professor of Chemical Engineering and C.D. Howe Chair in Engineering, Department of Chemical Engineering, Process Engineering and Applied Science, Dalhousie University, Canada
"Amyotte arranges his treatment around 20 common myths about dust explosions, and the realities they hide, with a further organization by elements of the explosion pentagon: fuel, ignition source, oxidant, mixing, and confinement. Among the myths are dust explosions happen only in coal mines and grain elevators; dust ignites only with a high-energy ignition source; taking away the oxygen makes things safe; airborne dust will quickly settle out of suspension..."--ProtoView.com, January 2014
"For those working with powders and dusts, then this small, unusual book makes entertaining and interesting reading…The book should be essential reading for all managers, engineers, and scientists working in the chemical and related industries (e.g., food, where dust explosions are, unfortunately, quite common), since all dust explosions are preventable if the correct equipment is installed, the correct procedures are followed, and staff are properly trained."--Organic Process Research & Development online, December 24, 2013
Tax Exemption
We cannot process tax exempt orders online. If you wish to place a tax exempt order please
contact us
.
Elsevier.com visitor survey
We are always looking for ways to improve customer experience on Elsevier.com.
We would like to ask you for a moment of your time to fill in a short questionnaire, at the end of your visit.

If you decide to participate, a new browser tab will open so you can complete the survey after you have completed your visit to this website.

Thanks in advance for your time.
Accept
Decline