Algal Ecology
1st Edition
Freshwater Benthic Ecosystem
Series Volume Editors:
R. Stevenson
Max Bothwell
Rex Lowe
James Thorp
Hardcover ISBN: 9780126684506
eBook ISBN: 9780080526942
Published Date: 24th May 1996
---
Patterns of Benthic Algae in Aquatic Ecosystems:
R.J. Stevenson, An Introduction to Algal Ecology in Freshwater Benthic Habitats.
B.J.F. Biggs, Patterns in Benthic Algae of Streams.
R.L. Lowe, PeriphytonPatterns in Lakes.
L.G. Goldsborough and G.G.C. Robinson, Pattern in Wetlands. Factors Affecting Benthic Algae:
W.R. Hill, Effects of Light.
D.M. DeNicola, Periphyton Responses to Temperature at Different Ecological Levels.
M.A. Borchardt, Nutrients.
P.V. McCormick, Resource Competition and Species Coexistence in Freshwater Benthic Algal Assemblages.
J.M. Burkholder, Interactions of Benthic Algae with Their Substrata.
N.C. Tuchman, The Role of Heterotrophyin Algae.
R.J. Stevenson, The Stimulation and Drag of Current.
A.D. Steinman, Effects of Grazers on Freshwater Benthic Algae.
C.G. Peterson, Response of Benthic Algal Communities to Natural Physical Disturbance.
R.B. Genter, Ecotoxicology of Inorganic Chemical Stress to Algae.
K.D. Hoaglund, J.P. Carder, and R.L. Spawn, Effects of Organic Toxic Substances.
D. Planas, Acidification Effects.
The Niche of Benthic Algae in Freshwater Ecosystems:
G.A. Lamberti, The Role of Periphyton in Benthic Food Webs.
T.L. Bott, Algae in Microscopic Food Webs.
P.J. Mulholland, Role in Nutrient Cycling in Streams.
R.G. Wetzel, Benthic Algae and Nutrient Cycling in Lentic Freshwater Ecosystems.
C.D. McIntire, S.V. Gregory, A.D. Steinman, and G.A. Lamberti, Modeling Benthic Algal Communities: An Example from Stream Ecol
---
Algae are an important component of aquatic benthic ecosystems because they reflect the health of their environment through their density, abundance, and diversity. This comprehensive and authoritative text is divided into three sections to offer complete coverage of the discussion in this field. The first section introduces the locations of benthic algae in different ecosystems, like streams, large rivers, lakes, and other aquatic habitats. The second section is devoted to the various factors, both biotic and abiotic, that affect benthic freshwater algae. The final section of the book focuses on the role played by algae in a variety of complex freshwater ecosystems. As concern over environmental health escalates, the keystone and pivotal role played by algae is becoming more apparent. This volume in the Aquatic Ecology Series represents an important compilation of the latest research on the crucial niche occupied by algae in aquatic ecosystems.
@introbul:Key Features @bul:* Presents algae as the important player in relation to environmental health
Prepared by leading authorities in the field
Includes comprehensive treatment of the functions of benthic algae as well as the factors that affect these important aquatic organisms
Acts as an important reference for anyone interested in understanding and managing freshwater ecosystems
Ideal for graduate students, faculty, researchers, and consultants in aquatic biology and freshwater ecology. Government and corporate environmental scientists will also be interested. Institutions with strong programs in aquatic ecology, limnology, and environmental sciences will find this a useful text. There is also a potentially substantial market in advanced courses in stream ecology and limnology.
---
No. of pages:

753
Language:

English
Copyright:

© Academic Press

1996
Published:

24th May 1996
Imprint:

Academic Press
eBook

ISBN:

9780080526942
Hardcover

ISBN:

9780126684506
---
About the
Series Volume Editors
R. Stevenson Series Volume Editor
Affiliations and Expertise
University of Louisville, Kentucky, U.S.A.
Max Bothwell Series Volume Editor
Affiliations and Expertise
National Hydrological Research Institute, Saskatoon, Saskatchewan, Canada
Rex Lowe Series Volume Editor
Affiliations and Expertise
Bowling Green State University, Ohio, U.S.A.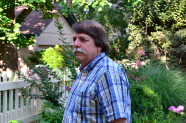 James Thorp Series Volume Editor
Dr. James H. Thorp has been a Professor in the Department of Ecology and Evolutionary Biology at the University of Kansas (Lawrence, KS, USA) and a Senior Scientist in the Kansas Biological Survey since 2001. Prior to returning to his alma mater, Prof. Thorp was a Distinguished Professor and Dean at Clarkson University, Department Chair and Professor at the University of Louisville, Associate Professor and Director of the Calder Ecology Center of Fordham University, Visiting Associate Professor at Cornell, and Research Ecologist at the University of Georgia's Savannah River Ecology Laboratory. He received his Baccalaureate from the University of Kansas (KU) and both Masters and Ph.D. degrees from North Carolina State. Those degrees focused on zoology, ecology, and marine biology, with an emphasis on the ecology of freshwater and marine invertebrates. Dr. Thorp is currently on the editorial board of two journals (River Research and Applications and River Systems) and is a former President of the International Society for River Science. He teaches freshwater, marine, and general ecological courses at KU, and his Masters and doctoral graduate students work on various aspects of the ecology of organisms, communities, and ecosystems in rivers, reservoirs, and wetlands. Prof. Thorp's research interests and background are highly diverse and span the gamut from organismal biology to community, ecosystem, and macrosystem ecology. He works on both fundamental and applied research topics using descriptive, experimental, and modeling approaches in the field and lab. While his research emphasizes aquatic invertebrates, he also studies fish ecology, especially as related to food webs. He has published more than one hundred refereed journal articles, books, and chapters, including three single-volume editions of Ecology and Classification of North American Freshwater Invertebrates (edited by J.H. Thorp and A.P. Covich) and the first volume (Ecology and General Biology) in the curr
Affiliations and Expertise
Kansas Biological Survey Department of Ecology and Evolutionary Biology University of Kansas Lawrence, KS, USA