Agile Data Warehousing Project Management
1st Edition
Business Intelligence Systems Using Scrum
Paperback ISBN: 9780123964632
eBook ISBN: 9780123965172
Published Date: 28th September 2012
---
You have to make sense of enormous amounts of data, and while the notion of "agile data warehousing" might sound tricky, it can yield as much as a 3-to-1 speed advantage while cutting project costs in half. Bring this highly effective technique to your organization with the wisdom of agile data warehousing expert Ralph Hughes.
Agile Data Warehousing Project Management will give you a thorough introduction to the method as you would practice it in the project room to build a serious "data mart." Regardless of where you are today, this step-by-step implementation guide will prepare you to join or even lead a team in visualizing, building, and validating a single component to an enterprise data warehouse.
Provides a thorough grounding on the mechanics of Scrum as well as practical advice on keeping your team on track
Includes strategies for getting accurate and actionable requirements from a team's business partner
Revolutionary estimating techniques that make forecasting labor far more understandable and accurate
Demonstrates a blends of Agile methods to simplify team management and synchronize inputs across IT specialties
Enables you and your teams to start simple and progress steadily to world-class performance levels
Data warehousing professionals including architects, designers, data modelers, testers, database administrators, programmers, developers, scrum masters and project managers as well as IT managers, directors, and VPs
List of Figures
List of Tables
Preface
Answering the skeptics
Intended audience
Parts and chapters of the book
Invitation to join the agile warehousing community
Author's Bio
Part 1: An Introduction to Iterative Development
Chapter 1. What Is Agile Data Warehousing?
A quick peek at an agile method
The "disappointment cycle" of many traditional projects
The waterfall method was, in fact, a mistake
Agile's iterative and incremental delivery alternative
Agile for data warehousing
Where to be cautious with agile data warehousing
Summary
Chapter 2. Iterative Development in a Nutshell
Starter concepts
Iteration phase 1: story conferences
Iteration phase 2: task planning
Iteration phase 3: development phase
Iteration phase 4: user demo
Iteration phase 5: sprint retrospectives
Close collaboration is essential
Selecting the optimal iteration length
Nonstandard sprints
Where did scrum come from?
Summary
Chapter 3. Streamlining Project Management
Highly transparent task boards
Burndown charts reveal the team aggregate progress
Calculating velocity from burndown charts
Common variations on burndown charts
Managing miditeration scope creep
Diagnosing problems with burndown chart patterns
Should you extend a sprint if running late?
Should teams track actual hours during a sprint?
Managing geographically distributed teams
Summary
Part 2: Defining Data Warehousing Projects for Iterative Development
Chapter 4. Authoring Better User Stories
Traditional requirements gathering and its discontents
Agile's idea of "user stories"
User story definition fundamentals
Common techniques for wri
No. of pages:

366
Language:

English
Copyright:

© Morgan Kaufmann

2013
Published:

28th September 2012
Imprint:

Morgan Kaufmann
eBook

ISBN:

9780123965172
Paperback

ISBN:

9780123964632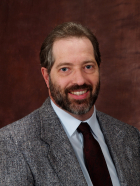 Ralph Hughes, former DW/BI practice manager for a leading global systems integrator, has led numerous BI programs and projects for Fortune 500 companies in aerospace, government, telecom, and pharmaceuticals. A certified Scrum Master and a PMI Project Management Professional, he began developing an agile method for data warehouse 15 years ago, and was the first to publish books on the iterative solutions for business intelligence projects. He is a veteran trainer with the world's leading data warehouse institute and has instructed or coached over 1,000 BI professionals worldwide in the discipline of incremental delivery of large data management systems. A frequent keynote speaker at business intelligence and data management events, he serves as a judge on emerging technologies award panels and program advisory committees of advanced technology conferences. He holds BA and MA degrees from Stanford University where he studied computer modeling and econometric forecasting. A co-inventor of Zuzena, the automated testing engine for data warehouses, he serves as Chief Systems Architect for Ceregenics and consults on agile projects internationally.
Affiliations and Expertise
former DW/BI practice manager for a leading global systems integrator, has led numerous BI programs and projects for Fortune 500 companies in aerospace, government, telecom, and pharmaceuticals
"Anyone who has worked on a data warehousing project knows that it can be a monumental undertaking. Agile Data Warehouse (sic) Project Management…offers up an approach that can minimize challenges and improve the chance of successful delivery." --Data and Technology Today blog, April 2013
"Hughes first began working with agile data warehousing in 1996 and received skeptical reactions up until at least six years ago. Having stuck with this approach throughout, he is now receiving a more and more favorable reception and here uses his expertise to deliver a thorough implementation guide." --Reference and Research Book News, December 2012