Adverse Effects of Engineered Nanomaterials
2nd Edition
Exposure, Toxicology, and Impact on Human Health
Editors:
Bengt Fadeel
Antonio Pietroiusti
Anna Shvedova
eBook ISBN: 9780128094907
Hardcover ISBN: 9780128091999
Published Date: 2nd March 2017
---
Adverse Effects of Engineered Nanomaterials: Exposure, Toxicology, and Impact on Human Health, Second Edition, provides a systematic evaluation of representative engineered nanomaterials (ENM) of high volume production and their high economic importance. Each class of nanomaterials discussed includes information on what scientists, industry, regulatory agencies, and the general public need to know about nanosafety.
Written by leading international experts in nanotoxicology and nanomedicine, this book gives a comprehensive view of the health impact of ENM, focusing on their potential adverse effects in exposed workers, consumers, and patients. All chapters have been updated with new sections on the endocrine system and other organ systems. In addition, other newly added sections include introductory chapters on the physio-chemical characterization of nanomaterials and interactions between nanomaterials and biological systems, as well as a new chapter that explores risk assessment and management of nanomaterials.
This book fills an important need in terms of bridging the gap between experimental findings and human exposure to ENM, also detailing the clinical and pathological consequences of such exposure in the human population.
Uses a schematic, non-exhaustive approach to summarizes the most important research data in this field
Discusses the health implications of experimental data in nanotoxicology
Presents a completely revised edition that focuses on the human health impacts of engineered nanomaterials, including many organ-specific chapters
This book is intended for those directly involved in the field of nanosafety, namely professionals in toxicology, pharmacology, occupational medicine, clinical medicine and nanomedicine. Workers concerned with safety in the pharmaceutics, cosmetics and public health industries, as well as policy makers developing regulatory frameworks and nanotechnology industries/enterprises
Section A: Engineered nanomaterials: Hazard, exposure, risk assessment
Chapter 1: Bio–Nano Interactions
Abstract
Introduction
Protein Corona on Nanoparticles
Development of the Protein Corona
Impact of the NP-Biomolecule Corona on Human Systems
Nanotoxicity and the Biomolecule Corona
Conclusions
Take-Home Messages
Acknowledgments
Chapter 2: Physicochemical Characterization
Abstract
Introduction
Overview of Key Physicochemical Parameters
Modalities of Physicochemical Characterization
Sample Preparation and Dispersion Media
Data Collection and Interpretation
Take-Home Messages
Acknowledgments
Disclaimer
Chapter 3: Toxicity Tests: In Vitro and In Vivo
Abstract
Introduction
Methods for Visualizing Cellular Uptake and Biodistribution
Evaluation of Transport and Uptake of ENM In Vitro and In Vivo
In Vitro Toxicity Tests
In Vivo Toxicity Testing
Considerations for Selection of Toxicity Tests: In Vitro/In Vivo Comparison
Conclusions
Take-Home Messages
Acknowledgments
Chapter 4: Computational Approaches
Abstract
Introduction
Challenges in Modeling Nanoparticle Biological Effects
Examples of Nanotoxicology Modeling Approaches
Elucidating Interactions Between Nanomaterials and Proteins
Other Modeling Approaches for Nanotoxicology
Conclusions
Take-Home Messages
Chapter 5: Exposure Assessment
Abstract
Background
How can Workers be Exposed to ENMs?
Exposure Routes
Characterization of Behavior of ENMs
Challenges to Assess Exposure to ENMs
Exposure Assessment of ENMs in Workplaces
Take-Home Messages
Chapter 6: Biomonitoring
Abstract
Introduction
Issues in the Development of Biomarkers for Engineered Nanomaterials
Factors Affecting Biomarkers of Exposure
Biomarkers of Effects
Genetic and Epigenetic Biomarkers
Toward Nanospecific and Predictive Biomarkers
Biomonitoring in Health Surveillance and Epidemiology
Biomonitoring Programs: Practical and Ethical Considerations
Conclusions
Take-Home Messages
Chapter 7: Regulation and Legislation
Abstract
Background
Risk Assessment of Nanomaterials
Regulation Areas for Nanomaterials
United States
European Union
Korea
Japan
Take-Home Messages
Acknowledgments
Disclaimer
Chapter 8: Risk Assessment and Risk Management
Abstract
Introduction
Consideration of Exposure for Nanomaterial Risk Assessment
Nanomaterial Hazard Assessment by Toxicological Properties
Grouping of Nanomaterials to Streamline Hazard and Risk Assessment
Consideration of Cellular and Apical Effects for Nanomaterial Grouping
Nanomaterial Risk Assessment and Risk Management
Conclusions
Take-Home Messages
Section B: Engineered nanomaterials: Adverse effects on human health
Chapter 9: Respiratory System, Part One: Basic Mechanisms
Abstract
Introduction
Nanoparticle Deposition and Clearance From the Lungs
Pulmonary Responses
Processes and Mechanisms Underlying Particle-Induced Effects in the Pleuro-Pulmonary System
Conclusions
Acknowledgments
Chapter 10: Respiratory System, Part Two: Allergy and Asthma
Abstract
Allergic Reactions and Asthma
Engineered Nanoparticles and Allergy
Carbon Nanotubes and Allergic Pulmonary Inflammation
Modulation of Allergen-Induced Airway Inflammation by CNTs
Mechanisms of CNT-Induced/Mediated Allergic Responses
Conclusions
Take-Home Messages
Acknowledgments
Disclaimer
Chapter 11: Cardiovascular System
Abstract
Introduction
Diagnostic Applications in Cardiovascular Disease
Particokinetics of Nanomaterials for Diagnostic Use
Combustion-Derived Nanoparticles in Cardiovascular Disease
Toxicity of Engineered Nanoparticles in Cardiovascular Disease
Conclusions
Chapter 12: Neurological System
Abstract
Introduction
ENM Translocation to and Within the Nervous System
ENM Interactions With Biological Structures Including the Nervous System
Biotransformation and Persistence of ENMs in the Nervous System
Adverse Effects of ENMs Related to Nervous System Functions and Disease
Risk Assessment of Nanomaterials
Take-Home Messages
Chapter 13: Immune System
Abstract
Introduction
Innate Immune Responses
The Immune System Strikes Back
Complement Activation
Adaptive Immune Responses
Nanomaterials and Allergies
Immunosuppression by Nanomaterials
Definitely Not Innocent Bystanders
Turning the Tables: Biomedical Applications
Take-Home Messages
Acknowledgments
Chapter 14: Endocrine System
Abstract
Introduction
Which Endocrine Organs are Disrupted by NMs?
How Do NMs Functionally Disrupt Endocrine Organs?
The Biological Mechanisms of Effects on Organs
Take-Home Messages
Chapter 15: Skin
Abstract
Skin Anatomy and Functions
Nanoparticle Penetration
Toxicity Studies
Take-Home Messages
Chapter 16: Gastrointestinal System
Abstract
Introduction
Conditions and Barriers in the Gastrointestinal Tract
Uptake of Nanomaterials in the Gastrointestinal Tract
Potential Toxicity of Nanomaterials in the Gastrointestinal Tract
Conclusions
Take-Home Messages
Acknowledgments
Chapter 17: Reproduction and Development
Abstract
Introduction
Fertility
Nanoparticles and Developmental Toxicity
Discussion
Take-Home Messages
Chapter 18: Genotoxicity and Cancer
Abstract
Introduction
Primary Mechanisms for Genotoxicity
Secondary Mechanisms for Genotoxicity
From Genotoxicity to Cancer
Carbon–Based Nanomaterials
Metallic Nanoparticles
Metal Oxides
Conclusions and Future Directions
No. of pages:

486
Language:

English
Copyright:

© Academic Press

2017
Published:

2nd March 2017
Imprint:

Academic Press
eBook

ISBN:

9780128094907
Hardcover

ISBN:

9780128091999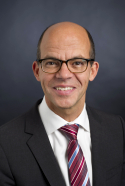 BENGT FADEEL is Professor of Medical Inflammation Research at the Institute of Environmental Medicine, Karolinska Institutet, Stockholm, Sweden, and Adjunct Professor of Environmental and Occupational Health, University of Pittsburgh, Pittsburgh, PA. He served as Vice Chairman of the Institute of Environmental Medicine from 2009-2013. He received his M.D. and Ph.D. degrees from Karolinska Institutet and was elected as a Fellow of the Academy of Toxicological Sciences in 2012. He is a current or past member or coordinator of several EU-funded projects on nanosafety, including NANOMMUNE, MARINA, NANOREG, SUN, and NANOSOLUTIONS, and member of the EU-funded GRAPHENE Flagship Project, and of the national MISTRA Environmental Nanosafety consortium. Dr. Fadeel is also Chair of the Working Group on Systems Biology in the EU Nanosafety Cluster and a member of the WHO-IPCS Working Group on principles and methods to assess the immunotoxicity of nanomaterials. He is Chair of the Scientific Panel of the National Platform for Nanosafety in Sweden. He is author or co-author of more than 200 original papers and review articles to date. Dr. Fadeel was awarded the national Environmental Medicine Prize by the Cancer and Allergy Foundation in 2011 for his research on the opportunities and risks of the emerging nanotechnologies.
Affiliations and Expertise
Institute of Environmental Medicine, Karolinska Institutet, Stockholm, Sweden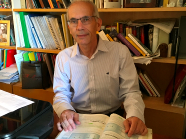 ANTONIO PIETROIUSTI received his habilitation as Associate Professor in Occupational Medicine from the Italian Ministry of Education, University and Research in 2013 and he teaches Occupational Medicine at the Faculty of Medicine and Surgery of the University of Rome Tor Vergata (English course). He is also professor of Occupational Medicine at the University "Nostra Signora del Buon Consiglio" of Tirana, Albania. He is/has been member or coordinator of several national projects funded by the Italian Ministry of Health and by the Italian Ministry of Education, University and Research. He is/has been member of two Seventh Framework Program projects on nanosafety including FP7-MARINA and member of one Seventh Framework Program project on the EU/LAC cooperation. He is Editor of the newsletter of the Toxicology Group of the Royal Chemical Society (UK), and served as co-editor of the special issue on Nanotoxicology published by the journal Toxicology and Applied Pharmacology in 2016. He was awarded by the Italian Society of Occupational Medicine in 2012 for his scientific activity in Occupational Medicine. He is author or co-author of 120 scientific articles.
Affiliations and Expertise
Department of Biomedicine and Prevention, Tor Vergata University, Rome, Italy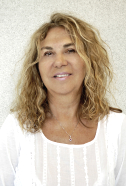 ANNA A. SHVEDOVA is Lead Research Physiologist at National Institute for Occupational Safety and Health (NIOSH) at the Center for Disease Control and Prevention (CDC) and Adjunct Professor of the Department of Physiology and Pharmacology, School of Medicine and Adjunct Professor of the Department of Pharmaceutical Sciences, School of Pharmacy of West Virginia University, WV. Dr. Shvedova received her Ph.D. and D.Sc. degrees from Moscow University, Russia and is currently Principal Investigator of a number of NORA/National Occupational Research Agenda and NTRC/Nanotechnology Research Center projects at the Exposure Assessment Branch/NIOSH/CDC. Dr. Shvedova was founder and first President of the Dermal Toxicology Specialty Section of the Society of Toxicology (SOT). She is member of advisory board committees for US Army, Air Force and NASA projects and served as workpackage leader in the FP7-NANOMMUNE project (2008-2011), and she is a partner of the FP7-NANOSOLUTIONS project (2011-2017) and member of the ethical board review of the Graphene Flagship Project of the European Commission (2016-2020). Dr. Shvedova has been honored with the SOT Public Communication Award in 2001; Alice Hamilton NIOSH Award for paper of the year in Occupational Safety and Health in 2006, 2009; Bullard-Sherwood Award: Research for Practice in 2011, and Women in Toxicology SOT Award in 2007. Dr. Shvedova is board member of the working group on Skin Notation at NIOSH/CDC, Associate Editor of Toxicology & Applied Pharmacology, and Editorial Board Member of Regulatory Toxicology & Pharmacology. Dr. Shvedova is author or co-author of more than 160 scientific articles and book chapters.
Affiliations and Expertise
Exposure Assessment Branch, Health Effects Laboratory Division, National Institute for Occupational Safety and Health, Morgantown, WV, USA