Advances in Virus Research, Volume 55
1st Edition
Serial Volume Editors:
Karl Maramorosch
Frederick Murphy
Aaron Shatkin
eBook ISBN: 9780080524535
Published Date: 10th October 2000
Secure Checkout
Personal information is secured with SSL technology.
Free Shipping
Free global shipping
No minimum order.
---
DNA Vaccines for Viral Infections: Basic Studies and Applications, H.L. Robinson and T.M. Pertmer. SV40 Large T Antigen Functions in DNA Replication and Transformation, D.T. Simmons. Viral and Cellular mRNA Capping: Past and Prospects, Y. Furuichi and A.J. Shatkin. Mechanism of Genome Transcription in Segmented dsRNA Viruses, J.A. Lawton, M.K. Estes, and B.V. Venkataram Prasad. Structures and Mechanisms in Flavivirus Fusion, F.X. Heinz and S.L. Allison.
Avsunviroidae Family: Viroids Containing Hammerhead Ribozymes, R. Flores, J.-A. Daròs, and C. Harnández. Virus Resistance Mediated by Ribosome Inactivating Proteins, P. Wang and N.E. Turner. Groundnut Rosette Disease Virus Complex: Biology and Molecular Biology, M.E. Taliansky, D.J. Robinson, and A.F. Murant.
Special Section: Virus Vectors for Gene Therapy: Guest Editor J.C. Glorioiso. Perspectives on Viral Vector Design and Applications, J.C. Glorioiso. Replication-Competent Herpes Simplex Viral Vectors for Cancer Therapy, N.S. Markovitz and B. Roizman. Herpes Simplex Virus Type 1-Based Amplicon Vector Systems, C. Fraefel, D.R. Jacoby, and X.O. Breakfield. Epstein-Barr Virus Vectors for Gene Therapy, S. Komaki and J.-M. H. Vos. Cytomegalovirus Bacterial Artificial Chromosomes: A New Herpesvirus Vector Approach, M. Messerle, G. Hahn, W. Brune, and U.H. Koszinowski. Adenovirus Vectors for Human Gene Therapy, M.M. Hitt and F.L. Graham. Adeno-Associated Virus Vector-Mediated Gene Transfer to Somatic Cells in the Central Nervous System, R.L. Klein, R.J. Mandel, and N. Muzycka. Production of Recombinant Adeno-Associated Virus, G.-P. Gao, J.W. Wilson, and N.A. Wivel. Retroviral Vectors, S.H. Kim, S. Kim, and P.D. Robbins. Alphavirus Expression Vectors, S. Schlesinger. Transfectant Influenza Viruses As Antigen Delivery Vectors, A. García-Sastre. Lentiviral Vectors, L. Naldini and I.M. Verma. Index.
---
Virology is the branch of microbiology that deals with viruses and viral infections. The overall goal of virus research is understand the action of various viruses and develop vaccines or techniques that are effective at preventing or treating the diseases caused by them. Viruses that affect humans range in severity from the rhinoviruses that cause the "common cold" to the human immune deficiency (HIV) virus that causes AIDS.
By their very nature, viruses are highly contagious and therefore affect millions of people, plants, and animals. This field continues to have new discoveries that are important to researchers and clinicians in the field.
Virologists, microbiologsts, immunologists, molecular biologists, pathologists, biomedical researchers, and plant researchers.
---
No. of pages:

628
Language:

English
Copyright:

© Academic Press

2000
Published:

10th October 2000
Imprint:

Academic Press
eBook

ISBN:

9780080524535
---
@from:Praise for the Serial @qu:"This serial... is well known to virologists. It is a valuable aid in maintaining an overview of various facets of the rapidly expanding fields of virology... Timely, informative, and useful to the student, teacher, and research scientist." @source:--AMERICAN SCIENTIST @qu:"A mandatory purchase for all types of comprehensive libraries, both public and university, as well as for those interested in or doing research in the field of virology." @source:--MILITARY MEDICINE
---
About the
Serial Volume Editors
Karl Maramorosch Serial Volume Editor
Professor Karl Maramorosch works at Rutgers University, New Brunswick, NJ, USA.
Affiliations and Expertise
Rutgers University, New Brunswick, NJ, USA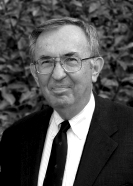 Frederick Murphy Serial Volume Editor
Frederick A. Murphy, DVM, PhD, is professor, Department of Pathology, University of Texas Medical Branch (UTMB), Galveston. He holds a BS and DVM from Cornell University and a PhD from the University of California, Davis (UC Davis). Formerly he was dean and distinguished professor, School of Veterinary Medicine, and distinguished professor, School of Medicine, UC Davis. Before that he served as director of the National Center for Infectious Diseases, and director of the Division of Viral and Rickettsial Diseases, Centers for Disease Control, Atlanta. He is a member of the Institute of Medicine of the U.S. National Academy of Sciences and is a member of the German National Academy of Sciences and the Belgian Royal Academy of Medicine. He holds an honorary Doctor of Medicine and Surgery from the University of Turku, Finland; an honorary Doctor of Science from the University of Guelph, Canada; an honorary Doctor of Veterinary Medicine from the University of London, United Kingdom; an honorary Doctor of Science from University College Dublin, Ireland; the Presidential Rank Award of the U.S. Government; the PennVet World Leadership Award from the University of Pennsylvania, and the Distinguished Microbiologist Award from the American College of Veterinary Microbiologists. At UTMB, he is a member of the Institute for Human Infections and Immunity, Center for Biodefense and Emerging Infectious Diseases, Galveston National Laboratory, and McLaughlin Endowment for Infection and Immunity. His professional interests include the pathology and epidemiology of highly pathogenic viruses/viral diseases: rabies and the rabies-like viruses, arboviruses, hemorrhagic fever viruses, and other neurotropic viruses. He has been a leader in advancing the concepts of "new and emerging infectious diseases" and "new and emerging zoonoses" and "the threat posed by bioterrorism." Most recently, he has been working on Internet resources on the history of virology: "The Foundations of Virology" at http://www.utmb.edu/virusimages/.
Affiliations and Expertise
University of Texas Medical Branch, Galveston, TX, USA
Aaron Shatkin Serial Volume Editor
Affiliations and Expertise
Center for Advanced Biotechnology and Medicine, Piscataway, NJ, USA
Tax Exemption
We cannot process tax exempt orders online. If you wish to place a tax exempt order please
contact us
.