Advances in Virus Research, Volume 54
1st Edition
Serial Volume Editors:
Karl Maramorosch
Frederick Murphy
Aaron Shatkin
Hardcover ISBN: 9780120398546
eBook ISBN: 9780080522432
Published Date: 15th October 1999
---
H. Ginsberg, The Life and Times of Adenoviruses.
T. Omura and J. Yin, Role of Outer Capsid Proteins in Transmission of Phytoreovirus by Insect Vectors.
J.M. Taylor, Replication of Human Hepatitis Delta Virus: Influence of Studies on Subviral Plant Pathogens.
E.A. Fortunato and D.H. Spector, Regulation of Human Cytomeglaovirus Gene Expression.
P.J. Lewis and L.A. Babiuk, DNA Vaccines: A Review.
J.L. Waner, Introduction.
J. Ortin, A. Portela, T. Zurcher, and A. Nieto, Replication of Orthomyxoviruses.
K. Subbarao, Influenza Vaccines: Present and Future.
G. Air, A.A. Ghate, and S.J. Stray, Influenza Neuraminidase as Target for Antivirals.
J. Curran and D. Kolakoshy, Replication of Paramyxoviruses.
P.L. Collins, S.S. Whitehead, A. Burkreyev, R. Fearns, M.N. Teng, K. Juhasz, R.M. Chanock, and B.R. Murphy, Design of Live-attenuated Recombinant Vaccine Virus for Human Respiratory Syncytial Virus by Reverse Genetics.
J.O. Hendley, Clinical Virology of Rhinoviruses.
---
Virologists, microbiologists, immunologists, molecular biologists, biomedical researchers, pathologists, and plant researchers.
---
No. of pages:

487
Language:

English
Copyright:

© Academic Press

1999
Published:

15th October 1999
Imprint:

Academic Press
eBook

ISBN:

9780080522432
Hardcover

ISBN:

9780120398546
---
@from:Praise for the Serial @qu:"This serial... is well known to virologists. It is a valuable aid in maintaining an overview of various facets of the rapidly expanding fields of virology... Timely, informative, and useful to the student, teacher, and research scientist." @source:--AMERICAN SCIENTIST @qu:"A mandatory purchase for all types of comprehensive libraries, both public and university, as well as for those interested in or doing research in the field of virology." @source:--MILITARY MEDICINE
---
About the
Serial Volume Editors
Karl Maramorosch Serial Volume Editor
Professor Karl Maramorosch works at Rutgers University, New Brunswick, NJ, USA.
Affiliations and Expertise
Rutgers University, New Brunswick, NJ, USA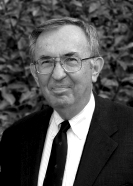 Frederick Murphy Serial Volume Editor
Frederick A. Murphy, DVM, PhD, is professor, Department of Pathology, University of Texas Medical Branch (UTMB), Galveston. He holds a BS and DVM from Cornell University and a PhD from the University of California, Davis (UC Davis). Formerly he was dean and distinguished professor, School of Veterinary Medicine, and distinguished professor, School of Medicine, UC Davis. Before that he served as director of the National Center for Infectious Diseases, and director of the Division of Viral and Rickettsial Diseases, Centers for Disease Control, Atlanta. He is a member of the Institute of Medicine of the U.S. National Academy of Sciences and is a member of the German National Academy of Sciences and the Belgian Royal Academy of Medicine. He holds an honorary Doctor of Medicine and Surgery from the University of Turku, Finland; an honorary Doctor of Science from the University of Guelph, Canada; an honorary Doctor of Veterinary Medicine from the University of London, United Kingdom; an honorary Doctor of Science from University College Dublin, Ireland; the Presidential Rank Award of the U.S. Government; the PennVet World Leadership Award from the University of Pennsylvania, and the Distinguished Microbiologist Award from the American College of Veterinary Microbiologists. At UTMB, he is a member of the Institute for Human Infections and Immunity, Center for Biodefense and Emerging Infectious Diseases, Galveston National Laboratory, and McLaughlin Endowment for Infection and Immunity. His professional interests include the pathology and epidemiology of highly pathogenic viruses/viral diseases: rabies and the rabies-like viruses, arboviruses, hemorrhagic fever viruses, and other neurotropic viruses. He has been a leader in advancing the concepts of "new and emerging infectious diseases" and "new and emerging zoonoses" and "the threat posed by bioterrorism." Most recently, he has been working on Internet resources on the history of virology: "The Foundations of Virology" at
Affiliations and Expertise
University of Texas Medical Branch, Galveston, TX, USA
Aaron Shatkin Serial Volume Editor
Affiliations and Expertise
Center for Advanced Biotechnology and Medicine, Piscataway, NJ, USA