Advances in Quantum Chemistry: Lowdin Volume, Volume 74
1st Edition
Serial Editors:
John Sabin
Erkki Brandas
Hardcover ISBN: 9780128099889
eBook ISBN: 9780128104002
Published Date: 22nd February 2017
Secure Checkout
Personal information is secured with SSL technology.
Free Shipping
Free global shipping
No minimum order.
---
Chapter One: Per-Olov Löwdin
Chapter Two: From Numerical Orbitals to Analytical Ones and Back
Abstract
1 Introduction
2 Exponentials
3 General Bases on One-Dimensional Domains
4 Momentum Space Representations
5 Mixed Representations
6 Four-Component Spinorbitals
7 Epitome
Chapter Three: The Time-Dependent Variational Principal in Quantum Mechanics and Its Application
Abstract
1 Basic Equations
2 Coherent States
Chapter Four: Specifics on the Scientific Legacy of Per-Olov Löwdin
Abstract
1 Introduction
2 At the Early QTP
3 Projection Operators
4 Fast-Converging CI Expansions
5 Nearing Full CI with Truncation Energy Errors
6 Unambiguous Dirac-Type Calculations
7 Final Remarks
Acknowledgments
Chapter Five: Time-Dependent Perturbation Theory with Application to Atomic Systems
Abstract
1 Introduction
2 Standard Time-Independent Perturbation Theory
3 Relativistic and QED Effects
4 Time-Dependent Perturbation Theory
5 QED and Electron Correlation
6 Concluding Remarks
Acknowledgments
Chapter Six: Quantum Partitioning Methods for Few-Atom and Many-Atom Dynamics
Abstract
1 Introduction
2 Molecular Effective Potentials and Long-Lived States from Partitioning Methods
3 Dissipative Many-Atom Dynamics from Partitioning Methods
4 Conclusions
Acknowledgments
Chapter Seven: Vibrational Quantum Squeezing Induced by Inelastic Collisions
Abstract
1 Introduction
2 Algebraic Form of the Landau–Teller Model
3 Squeezing Coherent States
4 Squeezing from an Initial Thermal Distribution
5 Discussion
Acknowledgments
Chapter Eight: Resonances in the Continuum, Field-Induced Nonstationary States, and the State- and Property-Specific Treatment of the Many-Electron Problem
Preface
1 Quantum Chemistry and Many-Electron Problems in the High-Lying Portions of the "Excitation Axis"
2 Topics
3 State- and Property-Specific Quantum Chemistry
4 Backgrounds
5 Overview and Elements of the SPS Theory on Topics I, II, and III
6 Epilogue
Acknowledgments
Chapter Nine: High-Temperature Superconductivity in Strongly Correlated Electronic Systems
Abstract
1 Per Olov Löwdin
2 Introduction to Superconductivity
3 The Pairing Instability in Classical and High-Temperature Superconductors
4 ODLRO in Superconductors
5 The Bohm–Pines Hamiltonian
6 Total Hamiltonian
7 Choice of Localized Basis Functions and Summary of Group Theoretical Analysis of Cuprate Superconductor Real-Space Condensate Wave Function
8 The Superconducting Ground State
9 Condensate Wave Functions
10 Role of Electron Correlation
Chapter Ten: Quantum Chemistry and Superconductors
Abstract
1 Introduction
2 Coupling and Localization
3 The Hubbard Gap and the Absorption Spectrum of Transition Metal Oxides
4 Wave Functions and Conductivity in the Local State
5 Organic SC
6 Tungsten and Molybdenum Bronzes
7 Conclusion
Acknowledgments
Chapter Eleven: State-Quantum-Chemistry Set in a Photonic Framework
Abstract
1 Photon q-States: Fock Space
2 Basic Photonic Scheme
3 Abstract and Laboratory Spaces: Linking/Relating Systems
4 Quantum Physics of Tonomura Double-Slit Experiment
5 One-Photon Initiated Quantum Physical Processes
6 Probe Through X-Ray and Higher Frequency Photon States
7 Chemistry from a Photonic Quantum Physical Perspective
8 Information Transfers
9 Discussion
Acknowledgments
Chapter Twelve: Quantum Chemistry with Thermodynamic Condition. A Journey into the Supercritical Region and Approaching the Critical Point
Abstract
1 Introduction
2 Short Review of Some Molecular Studies in the Supercritical Region
3 Supercritical Ar and the Vicinities of the Critical Point
4 Summary and Conclusions
Acknowledgments
Chapter Thirteen: Electron Propagator Theory: Foundations and Predictions
Abstract
1 Introduction
2 Poles and Residues of the Electron Propagator
3 Derivation of the Dyson Quasiparticle Equation
4 Approximations in the Dyson Quasiparticle Equation
5 Test Calculations
6 Recent Applications and Extensions
7 Conclusions and Prospects
Chapter Fourteen: Cognition of Learning and Memory: What Have Löwdin's Orthogonalizations Got to Do With That?
Abstract
1 Introduction
2 Recapitulation of Orthogonalization Schemes
3 Numerical Demonstration
4 A Model for Neuronal Network
5 Adaptation to Cognitive Memory
6 In Sum
Acknowledgment
Chapter Fifteen: Ab Initio Complex Potential Energy Surfaces From Standard Quantum Chemistry Packages
Abstract
1 Motivation and Difficulties in Calculating CPES
2 Ab Initio CPES by Using Existing and Modified SQCPs—A Brief Overview
3 CPES From SQCPs—Recent Developments
4 Concluding Remarks
Acknowledgments
Chapter Sixteen: High-Resolution Quantum-Mechanical Signal Processing for in vivo NMR Spectroscopy
Abstract
1 Introduction
2 Methods
3 Results
4 Discussion and Conclusions
Acknowledgments
---
Advances in Quantum Chemistry: Lowdin Volume presents a series of articles exploring aspects of the application of quantum mechanics to atoms, molecules, and solids.
Celebrates Per-Olov Lowdin, who would have been 100 in 2016
Contains papers by many who use his ideas in theoretical chemistry and physics today
Researchers and post-graduates in quantum chemistry and physics from molecular to solid state applications
---
No. of pages:

408
Language:

English
Copyright:

© Academic Press

2017
Published:

22nd February 2017
Imprint:

Academic Press
Hardcover

ISBN:

9780128099889
eBook

ISBN:

9780128104002
---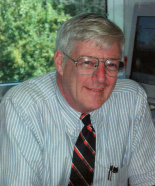 John R. Sabin is Professor of Physics and Chemistry Emeritus at the University of Florida, and Adjungeret Professor at the University of Southern Denmark. He received the AB degree from Williams College in 1962 and the PhD from the University of New Hampshire in 1966. Thereafter he was a postdoctoral student at Uppsala University and at Northwestern University. He was Assistant Professor at the University of Missouri for three years (1968-1971) and then came to the University of Florida where he has been since.
Sabin's research interest is in the theoretical description of the interaction of fast charged baryon projectiles with atomic and molecular targets, both as neutrals and ions. In this work, he uses molecular quantum mechanics to describe such interactions. In particular, he is interested in the mechanism of absorption of the projectile's mechanical energy by the target, where it is mostly converted to electronic energy, which is measured by the target's mean excitation energy. He has written some 250 articles in this and related fields.
Sabin is editor of Advances in Quantum Chemistry and has been editor of the International Journal of Quantum Chemistry. He has edited some 90 volumes and proceedings.
Affiliations and Expertise
University of Florida, Gainesville, USA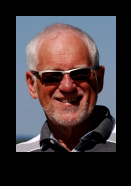 Erkki Brändas was born in Tampere, Finland in July1940 and was, as a Finnish war child, transported to Sweden in February 1942, finally adopted by his Swedish parents and given Swedish citizenship in 1947. He received his FL (PhD) in 1969 and Doctor of Philosophy (habilitation) in 1972, both at Uppsala University. Except for guest professorships in USA, Germany, Israel, he spent his professional career in Uppsala employed as Assistant- Associate- and Full Professor from 1975 until retirement in 2007. In addition to serving as chairman of the department of Quantum Chemistry, he was appointed Executive Director of the Uppsala Graduate School Advanced Instrumentation and Measurement supervising the doctoral education of 35 PhD's from 1997-2007. He has served on various international scientific and editorial boards, e.g. Wiley, Elsevier and Springer including the service as Editor-in-Chief for the International Journal of Quantum Chemistry, Series Editor of the Advances in Quantum Chemistry. He is the current President of the International Society for Theoretical Chemical Physics, since 15 years, chairing a variety of international congresses and other numerous meetings, schools and workshops. He has published over 260 articles and edited more than 50 books on fundamental theoretical chemical physics from research on atoms, molecules and solid-state physics to complex enough systems in biology – from the microscopic realm to the cosmological rank.
Affiliations and Expertise
Uppsala University, Sweden
Tax Exemption
We cannot process tax exempt orders online. If you wish to place a tax exempt order please
contact us
.
Elsevier.com visitor survey
We are always looking for ways to improve customer experience on Elsevier.com.
We would like to ask you for a moment of your time to fill in a short questionnaire, at the end of your visit.

If you decide to participate, a new browser tab will open so you can complete the survey after you have completed your visit to this website.

Thanks in advance for your time.
Accept
Decline