Advances in Planar Lipid Bilayers and Liposomes, Volume 13
1st Edition
Hardcover ISBN: 9780123877215
eBook ISBN: 9780123884053
Published Date: 25th May 2011
---
Preface
Lipid and Membrane Dynamics in Biological Tissues—Infrared Spectroscopic Studies

Abbreviations
1. Introduction
2. Historical View of Vibrational Spectroscopic Studies on Lipids and Membrane Dynamics in Biological Tissues
3. Membrane Lipids and Fatty Acids in Human Tissues
4. Skin and Hair Lipids and Membranes
5. Future Perspectives and Conclusion
Acknowledgments

Mechanical Properties of Bilayer Lipid Membranes and Protein–Lipid Interactions

1. Introduction
2. Mechanical Properties of BLMs and Their Anisotropy
3. The Mechanical Properties of Lipid Bilayers with Incorporated Proteins
Acknowledgments

Cytoskeletal Reorganization of Red Blood Cell Shape: Curling of Free Edges and Malaria Merozoites

1. Curling of Red Blood Cell Shape
2. Cytoskeleton-Induced Membrane Curvature
3. The Model for Curling of RBCs
4. Numerical Simulations
5. Malaria Merozoites and Ca2+ Dynamics
6. The Model for RBC and Malaria Merozoite Interaction Prior to Invasion
7. Modeling the Egress of Malaria Merozoites
8. Conclusions
Appendix. Curling Ghosts

Photovoltaic Solar Energy Conversion in Biomembranes

1. Introduction
2. Engineering Principles
3. A Simple Pigment-Containing Model BLM System
4. Bacteriorhodopsin: A Natural Light-Driven Proton Pump
5. Oriented Dipole Mechanism Versus ICT Mechanism
6. DC Photoelectric Effect
7. Applications of DC Photoelectric Effect in Artificial Solar Energy Conversion
8. Concluding Summary
Acknowledgments

A Multiparametric Fluorescence Approach for Biomembrane Studies

1. Introduction
2. Visualization of Lipid Domains in Model Membranes
3. Fluorescence Lifetime Imaging is Sensitive to Lipid Phase and Intermolecular Interactions
4. Order and Fluidity of Lipid Bilayers as Measured Using Fluorescence Polarization Imaging
5. Translation Diffusion Kinetics of Lipid and Cholesterol Analogs are Sensitive to Phase Domains in Lipid Bilayers
6. Conclusion and Outlook
Acknowledgments

Electromechanical Basis for the Interaction Between Osteoblasts and Negatively Charged Titanium Surface

1. Role of Positively Charged Macroions in the Interaction Between an Implant Surface and Osteoblastic Cells
2. On the Origin of the Initial Attraction Between can Osteoblast and a Ti Implant Surface
3. Functional Effects of a Ti Implant Surface Topography on the Osteointegration
4. Conclusions
---
Advances in Planar Lipid Bilayers and Liposomes volumes cover a broad range of topics, including main arrangements of the reconstituted system, namely planar lipid bilayers as well as spherical liposomes. The invited authors present the latest results of their own research groups in this exciting multidisciplinary field.
Incorporates contributions from newcomers and established and experienced researchers
Explores the planar lipid bilayer systems and spherical liposomes from both theoretical and experimental perspectives
Serves as an indispensable source of information for new scientists
Chemical Engineers, physical chemists, biologists and biochemists, biochemical engineers
---
No. of pages:

240
Language:

English
Copyright:

© Academic Press

2011
Published:

25th May 2011
Imprint:

Academic Press
Hardcover

ISBN:

9780123877215
eBook

ISBN:

9780123884053
---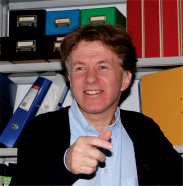 Aleš Iglič received his B.Sc. and Ph.D. degrees in physics and M.Sc. degree in biophysics from the Department of Physics, and the Ph.D. degree in electrical engineering from the Faculty of Electrical Engineering, all from the University of Ljubljana. He is a Full Professor and the Head of Laboratory of Biophysics of the Faculty of Electrical Engineering at University of Ljubljana. His main research interests are in electrostatics, mechanics and statistical physics of lipid nanostructures and biological membranes. He is devoted to higher education, basic research in biophysics and close contacts to clinical practice. Prof. Iglič was visiting scientist and professor at Åbo Academy University in Turku (Finland), Friedrich Schiller University in Jena (Germany) and Czech Technical University in Prague (Czech Republic). He established collaborations with researchers from different universities across the Europe, USA and India and was supervisor of many M.Sc., Ph.D. and postdoctoral students from Slovenia, Czech Republic, Poland, Iran, Bulgaria, Germany, India and Israel. Since 2009 is the editor of Elsevier book series »Advances in Planar Lipid Bilayers and Liposomes« (APLBL).
Affiliations and Expertise
Faculty of Electrical Engineering, University of Ljubljana, Slovenia
Tax Exemption
We cannot process tax exempt orders online. If you wish to place a tax exempt order please
contact us
.