Advances in Parasitology, Volume 83
1st Edition
Serial Editors:
David Rollinson
Hardcover ISBN: 9780124077058
eBook ISBN: 9780124077331
Published Date: 31st July 2013
---
Series Page
Contributors
Chapter One. Iron–Sulphur Clusters, Their Biosynthesis, and Biological Functions in Protozoan Parasites
1 Introduction
2 Variation and Features of Fe–S Clusters
3 General Biological and Physiological Roles of Fe–S Proteins in Prokaryotes and Eukaryotes
4 General Source of Iron and Sulphur for Fe–S Cluster Biosynthesis
5 Four Systems for Fe–S Cluster Biogenesis in Prokaryotes and Eukaryotes
6 Genetic Disorders by a Defect of Fe–S Cluster Biogenesis
7 Outline of Conservation, Unique Distribution, and Diversity of Fe–S Cluster Biogenesis Machineries in Protozoan Parasites
8 Fe–S Cluster Biogenesis in Protozoan Parasites
9 Regulation of Fe–S Protein Biosynthesis under Stress Conditions
10 Unsolved Questions and Future Perspectives
Acknowledgements
References
Chapter Two. A Selective Review of Advances in Coccidiosis Research
1 Introduction
2 Taxonomy and Systematics
3 Genetics
4 The 'Omics' Technologies
5 Transfection
6 Oocyst Biogenesis
7 Host Cell Invasion
8 Immunobiology
9 Diagnosis and Identification
10 Control
11 Conclusions
Acknowledgement
References
Chapter Three. The Distribution and Bionomics of Anopheles Malaria Vector Mosquitoes in Indonesia
1 Introduction
2 Assembling a National Database of Anopheles Mosquitoes Susceptible to Plasmodium spp. Infections, Host Preference, Bionomics and Insecticide Susceptibility in Indonesia
3 Infectivity of Anopheles Mosquitoes to Plasmodium in Indonesia
4 The Distribution of Anopheles Malaria Vectors in Indonesia
5 Malaria Vectors in Indonesia: Plasmodium spp. Infections, Host Preferences, Larval and Adu
---
First published in 1963, Advances in Parasitology contains comprehensive and up-to-date reviews in all areas of interest in contemporary parasitology.

Advances in Parasitology includes medical studies on parasites of major influence, such as Plasmodium falciparum and trypanosomes. The series also contains reviews of more traditional areas, such as zoology, taxonomy, and life history, which shape current thinking and applications.

Eclectic volumes are supplemented by thematic volumes on various topics, including control of human parasitic diseases and global mapping of infectious diseases. The 2011 impact factor is 4.39.
Informs and updates on all the latest developments in the field
Contributions from leading authorities and industry experts
Researchers in parasitology, tropical medicine and entomology
---
No. of pages:

376
Language:

English
Copyright:

© Academic Press

2013
Published:

31st July 2013
Imprint:

Academic Press
eBook

ISBN:

9780124077331
Hardcover

ISBN:

9780124077058
---
"One is struck by the quality and scholarship of the various chapters and the obviously efficient editing." --Parasitology
"The policy of the editors of Advances in Parasitology to include reviews from any aspect of parasitology and the high standard of individual papers have resulted in this series of volumes becoming an indispensable source for students, teachers, and research workers." --Annals of Tropical Medicine and Parasitology
---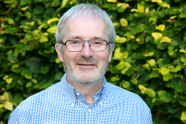 David Rollinson Serial Editor
Professor David Rollinson is a Merit Research Scientist at the Natural History Museum in London, where he leads a research team in the Wolfson Wellcome Biomedical Laboratories and directs the WHO Collaborating Centre for schistosomiasis. He has had a long fascination with parasites and the diseases that they cause, this has involved him in many overseas projects especially in Africa. He is on the WHO Expert Advisory Panel of parasitic diseases, the editor of Advances in Parasitology and a former President of the World Federation of Parasitologists. His research group uses a multidisciplinary approach, which combines detailed molecular studies in the laboratory with ongoing collaborative studies in endemic areas of disease, to explore the intriguing world of parasites in order to help control and eliminate parasitic diseases.
Affiliations and Expertise
The Natural History Museum, London, UK