Advances in Motivation Science, Volume 5
1st Edition
Serial Editors:
Andrew Elliot
Hardcover ISBN: 9780128141717
Published Date: 1st June 2018
---
1. The functional architecture of personality
Julius Kuhl
2. Parsing the role of mesolimbic dopamine in specific aspects of motivation: Behavioral activation, invigoration, and effort-based decision making
John Salamone
3. The allostatic brain: Prediction, affect and motivation
Lisa Barrett
4. Egosystem and Ecosystem: Motivational Systems for the Self
Jenny Crocker
5. The Role of Flow in Optimal Development
Mihaly Csikszentmihalyi
6. PSI Theory
Julius Kuhl
7. Self-Efficacy's Odd Role in Unifying Self-Regulation Theories
Jeffrey B. Vancouver
8. Children's Expectancies and Values: Developmental Trajectories and Impact on Performance and Choice
Allan Wigfield and Jacque Eccles
9. Message Framing in the Health Domain
Alex Rothman
10. Mastery motivation and its development: Theory, research, and implications for today's global society
Karen Barrett
11. Motivation, Emotion, and Cognition: A Biosocial-Evolutionary Synthesis
Ross Buck
12. The Effects of Variety and Novelty on Physical Activity and Healthy Nutritional Behaviors
Ben Sylvester
---
Advances in Motivation Science, Volume Four is the latest in Elsevier's brand new serial on the topic of motivation science. For this release, users will find comprehensive chapters on a variety of topics, including Self-regulatory functions supporting motivated action, Motivating personality: Approach, avoidance, and their conflict, Incentives and pay for performance in the workplace, Culture and motivation: A socio-ecological approach, The evolving understanding of physical activity behavior: A multi-process action control approach, and a chapter on Motivated emotion regulation: Principles, lessons, and implications of a motivational analysis of emotion regulation.
The advent of the cognitive revolution in the 1960 and 70s eclipsed the emphasis on motivation to a large extent, but in the past two decades motivation has returned en force. Today, motivational analyses of affect, cognition, and behavior are ubiquitous across psychological literatures and disciplines. This series brings together internationally recognized experts who focus on cutting-edge theoretical and empirical contributions in this important area of psychology.
Presents a brand new serial on the field of motivation science and research
Provides a timely overview of important research programs conducted by the most respected scholars in psychology
Gives special attention to directions for future research
Articles in Advances in Motivation Science are designed to be broad in scope, providing the scholars own "intellectual story" about a program of research. The target readership includes researchers, instructors, and students (graduate and advanced undergraduate) in the myriad disciplines in which motivational issues are relevant. The Advances series will be of interest to those with theoretical and applied interests alike
---
No. of pages:

308
Language:

English
Copyright:

© Academic Press

2018
Published:

1st June 2018
Imprint:

Academic Press
Hardcover

ISBN:

9780128141717
---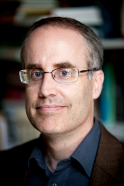 Andrew Elliot Serial Editor
Andrew J. Elliot is Professor of Psychology at the University of Rochester. He received his Ph. D. from the University of Wisconsin-Madison in 1994. His research areas include achievement motivation, approach-avoidance motivation, the development of motivation and self-regulation, and subtle cue and context effects on psychological functioning. He has been (or currently is) an Associate Editor at Emotion, Journal of Personality, Personality and Social Psychology Bulletin, Psychological Science, and Social and Personality Psychology Compass, and has edited two handbooks: Handbook of competence and motivation (with Carol Dweck) and Handbook of approach and avoidance motivation. He has over 170 scholarly publications, has received research grants from public and private agencies, and has been awarded multiple awards for his research contributions.
Affiliations and Expertise
Professor of Psychology, University of Rochester, NY, USA
Tax Exemption
We cannot process tax exempt orders online. If you wish to place a tax exempt order please
contact us
.