Advances in Motivation Science, Volume 3
1st Edition
Serial Editors:
Andrew Elliot
eBook ISBN: 9780128051191
Hardcover ISBN: 9780128047408
Published Date: 30th March 2016
---
List of Contributors
Chapter One. The Psychology of Respect: A Case Study of How Behavioral Norms Regulate Human Action

1. The Mystery of Trust
2. The Role of Respect
3. But Is Respect Disrespected?
4. The Psychological Anatomy of Respect
5. Issues for Future Research
6. Concluding Remarks

Chapter Two. Motivation in a Social Context: Coordinating Personal and Shared Goal Pursuits With Others

1. Introduction
2. Individuals Pursuing Individual Goals
3. Individuals Pursuing Group Goals
4. Conclusion

Chapter Three. Embodying Approach Motivation: A Review of Recent Evidence

1. Definitions
2. Bodily Feedback Theories of Emotion
3. Physiological Mechanisms Underlying Bodily Feedback Effects
4. The Influence of Partial Body Movements on Approach Motivation and Asymmetric Frontal Cortical Activity
5. Bodily Manipulations and Physiological Indices of Approach Motivation
6. Partial and Whole Body Manipulations Influence Approach Emotive–Cognitive Processes
7. Questions, Implications, and Conclusions

Chapter Four. Evolved Social Motives: When Knowing About the Past Provides a Window Onto the Present

1. Nature and Nurture: Proximate and Ultimate Perspectives in Psychology
2. What Is Evolutionary Social Psychology?
3. The Evolutionary Social Psychology of Mating
4. The Evolutionary Social Psychology of Hierarchy
5. Conclusion: Looking to the Past to Understand the Present

Chapter Five. Three Decades of Research on Motivational Intensity Theory: What We Have Learned About Effort and What We Still Don't Know

1. Introduction
2. Motivational Intensity Theory
3. Empirical Research on the Theory
4. Summary and Open Questions

Chapter Six. Motivation Explained: Ultimate and Proximate Accounts of Hunger and Appetite

1. A Theory of Motivation
2. The Mechanisms of Hunger and the Appetite for Food
3. Taste, Olfactory, and Oral Texture Processing in the Primate, Including Human, Brain
4. Further Imaging Studies on Reward Value Representations in Humans
5. Beyond Reward Value to Decision-Making
6. Hormonal Signals Related to Hunger and Satiety, and Their Effects on the Hypothalamus
7. Postingestive Effects of Nutrients Including Conditioned Appetite and Satiety
8. Relevance to the Control of Food Intake and Obesity and Conclusion

Index
---
Advances in Motivation Science, Elsevier's brand new serial on the topic of motivation science, is a timely serial on an area of study that has not only been a mainstay of the science of psychology, but also a major influence in early dynamic and Gestalt models of the mind and fundamental to behaviorist theories of learning and action.
The advent of the cognitive revolution in the 1960 and 70s eclipsed the emphasis on motivation to a large extent, but in the past two decades motivation has returned en force. Today, motivational analyses of affect, cognition, and behavior are ubiquitous across psychological literatures and disciplines. In essence, motivation is not just a "hot topic" on the contemporary scene, but is firmly entrenched as a foundational issue in scientific psychology. This volume brings together internationally recognized experts focusing on cutting-edge theoretical and empirical contributions in this important area of psychology.
Presents the premier volume of Elsevier's brand new serial on the field of motivation science and research
Provides a timely overview of important research programs conducted by the most respected scholars in psychology
Contains special attention on directions for future research
Researchers, librarians, and academics in motivation science and research
---
No. of pages:

264
Language:

English
Copyright:

© Academic Press

2016
Published:

30th March 2016
Imprint:

Academic Press
eBook

ISBN:

9780128051191
Hardcover

ISBN:

9780128047408
---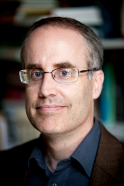 Andrew Elliot Serial Editor
Andrew J. Elliot is Professor of Psychology at the University of Rochester. He received his Ph. D. from the University of Wisconsin-Madison in 1994. His research areas include achievement motivation, approach-avoidance motivation, the development of motivation and self-regulation, and subtle cue and context effects on psychological functioning. He has been (or currently is) an Associate Editor at Emotion, Journal of Personality, Personality and Social Psychology Bulletin, Psychological Science, and Social and Personality Psychology Compass, and has edited two handbooks: Handbook of competence and motivation (with Carol Dweck) and Handbook of approach and avoidance motivation. He has over 170 scholarly publications, has received research grants from public and private agencies, and has been awarded multiple awards for his research contributions.
Affiliations and Expertise
Professor of Psychology, University of Rochester, NY, USA
Tax Exemption
We cannot process tax exempt orders online. If you wish to place a tax exempt order please
contact us
.