Advances in Immunology, Volume 134
1st Edition
Serial Editors:
Frederick Alt
eBook ISBN: 9780128124086
Hardcover ISBN: 9780128124079
Published Date: 22nd April 2017
---
Chapter One: γδ T Cells and B Cells
W.K. Born, Y. Huang, R.L Reinhardt, H. Huang, D. Sun and R.L. O'Brien
Abstract
1 Tripartite Adaptive Immune System
2 γδ T Cells
3 Interaction Between γδ T Cells and B Cells
Chapter Two: A Chemoattractant-Guided Walk Through Lymphopoiesis: From Hematopoietic Stem Cells to Mature B Lymphocytes
V.Y. Lim, S. Zehentmeier, C. Fistonich and J.P. Pereira
Abstract
1 Introduction
2 HSC Niches
3 Hematopoietic Multipotent Progenitor Niches
4 Bone Marrow Niches Controlling Lymphoid Lineage Commitment
5 Transition From ProB to PreB to Immature B Cell
6 Egress From Bone Marrow
7 Transitional Differentiation in Periphery
8 Concluding Remarks
Acknowledgments
Chapter Three: Tissue-Specific Diversity and Functions of Conventional Dendritic Cells
D. Pakalniškytė and B.U. Schraml
Abstract
1 Dendritic Cell Development
2 cDCs in Lymphoid Organs
3 cDCs in Nonlymphoid Organs
4 Concluding Remarks
Acknowledgments
Chapter Four: Regulation of Innate and Adaptive Immunity by TGFβ
iAbstract
1 Introduction
2 TGFβ and the Adaptive Immune System
3 TGFβ and the Innate Immune System
4 Concluding Remarks
Acknowledgments
Chapter Five: Humanized Immunoglobulin Mice: Models for HIV Vaccine Testing and Studying the Broadly Neutralizing Antibody Problem
L. Verkoczy

Abstract
1 Overview of the Current State of HIV Vaccine Research
2 Characteristics of bnAbs Isolated During Infection and Their Env Targets: Clues for Vaccine Design
3 Current Gaps in HIV Vaccinology
4 Human Ig KI Models in Elucidating bnAb Tolerance Controls and Testing Ways to Overcome Them
5 bnAb KI Models for Testing New HIV Vaccine Strategies
6 Ig KI-Related Methodological Advances Relevant for Studying bnAb Development
7 Perspectives
Acknowledgments
---
Advances in Immunology, Volume 134, the latest release in a long-established and highly respected publication, presents current developments and comprehensive reviews in immunology. Topics covered in this new volume include γδ T Cells and B Cells, A Chemoattractant-Guided Walk Through Lymphopoiesis: From Hematopoietic Stem Cells to Mature B Lymphocytes. Tissue Specific Regulation of Dendritic Cell Development and Function, and the Regulation of Innate and Adaptive Immunity by Transforming Growth Factor Beta (TGFβ). Articles in this long running series address the wide range of topics that comprise immunology, including molecular and cellular activation mechanisms, phylogeny and molecular evolution, and clinical modalities.
Edited and authored by the foremost scientists in the field, each volume provides up-to-date information and directions for the future.
Contains contributions from leading authorities
Informs and updates on all the latest developments in the field of immunology
Immunologists and infectious disease specialists, cell biologists and hematologists
---
No. of pages:

360
Language:

English
Copyright:

© Academic Press

2017
Published:

22nd April 2017
Imprint:

Academic Press
eBook

ISBN:

9780128124086
Hardcover

ISBN:

9780128124079
---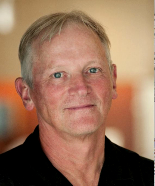 Frederick Alt Serial Editor
Frederick Alt received his Ph.D. in Biology from Stanford University in 1977 where he worked with Robert Schimke and discovered gene amplification and genomic instability in mammalian cancer cells. Alt moved to MIT for postdoctoral work with David Baltimore, where he helped elucidate basic principles of recombination in the immune system. His work with Baltimore included the discovery that production of membrane versus secreted immunoglobulin is achieved via differential RNA processing and the discovery that allelic exclusion of Immunoglobulin (Ig) gene rearrangements is controlled by feedback from protein products. With Baltimore, Alt also elucidated major aspects of the V(D)J recombination mechanism, including involvement of site-specific DNA double strand breaks (DSBs) that are end joined, and the discovery of "N" regions, which represent a major source of antigen receptor diversity.
Dr. Alt moved to Columbia University in 1982 as Assistant Professor of Biochemistry. He became Professor of Biochemistry and Molecular Biophysics in 1985 and HHMI Investigator in 1987. At Columbia, he established the role of Ig chains in regulating B cell development and discovered that antigen receptor genes are assembled by a common V(D)J recombinase. He then elucidated a role for non-coding gene transcription and "chromatin accessibility" as means to target the lineage, stage, and allele specific activity of the V(D)J recombinase. He extended that work to show that IgH class switch recombination (CSR) is B cells to particular IgH classes is directed by activation of non-coding transcription units that contain the CSR target sequences. At Columbia, he also discovered N-myc, based on its amplification in human neuroblastomas and he characterized the Myc cellular oncogene family.
In 1991, Dr. Alt moved to Boston Children' Hospital (BCH) and Harvard Medical School as a Professor of Genetics and HHMI Investigator. He also became a Senior Investigator at the Immune Disease Institute (IDI). He was appointed Charles A. Janeway Professor of Pediatrics in 1993, Scientific Director of IDI in 2005, and Director of the Program in Cellular and Molecular Medicine (PCMM) at Children's Hospital in 2008. He also became President of IDI in 2010 and continues to serve as director since the merger of IDI with BCH where it remains the PCMM. At CHB and IDI, Dr. Alt's group confirmed his earlier proposal with Baltimore that N regions are added by terminal dexoynucleotidyl transferase, demonstrating that TdT is a V(D)J recombinase component. They also discovered that the joining activity of the V(D)J recombinase is carried out by a multi-component general cellular non-homologous DNA end joining (NHEJ) pathway. Subsequently, Dr. Alt was involved in the discovery of a number of the NHEJ factors and he then went on to discover the key role of NHEJ proteins in maintenance of genomic stability. Dr. Alt continues to elucidate many new aspects of the mechanism and control of V(D)J recombination and IgH CSR and also continues to elucidate mechanisms that generate and suppress genomic instability, most recently through development of high through-put methods to study DSBs and chromosomal translocations.
In 1994, Dr. Alt was elected to the U.S. National Academy of Sciences, the American Academy of Arts and Sciences, and the American Academy of Microbiology; in 1999 he was elected to the European Molecular Biology Organization; in 2010 he was elected a Fellow of the American Association for Advancement of Sciences; and in 2011 he was elected to the Institute of Medicine. In 2004, Alt received the Clowes Memorial Award from AACR; in 2005 he received the Rabbi Shai Shacknai Prize from Hebrew University, the Pasarow Foundation Prize for Extraordinary Achievement in Cancer Research, the Leukemia & Lymphoma Society de Villiers International Achievement Award, and the Irvington Institute Award. In 2007, Alt received the NCI Alfred K. Knudson Award for pioneering contributions that have revolutionized Cancer Genetics, the AAI-Huang Meritorious Career Award, and the Novartis Basic Immunology Prize for his discoveries on B cell development and antigen responses. In 2009, he received the Cancer Research Institute William B. Coley Award for Distinguished Research in Basic Immunology for fundamental contributions to understanding of B-cell development and B cell lymphomagenesis. For his overall contributions, he most recently received the 2012 Arthur Kornberg and Paul Berg Award for Lifetime Achievement in Biomedical Sciences from Stanford University Medical School. Dr. Alt serves on numerous editorial boards and is Editor in Chief of Advances in Immunology. He also has served on various national and international advisory boards and is currently Chair, of the SAC of the Cold Spring Harbor Laboratory. Dr. Alt has mentored over 100 students and research fellows, many of whom have become leaders in immunology, genetics, or cancer biology and he received the 2003 American Association of Immunologists Excellence in Mentoring Award. The Cancer Research Institute of New York annually presents the Frederick W. Alt Award for New Discoveries in Immunology.
Affiliations and Expertise
Harvard Medical School, Boston, MA, USA
Tax Exemption
We cannot process tax exempt orders online. If you wish to place a tax exempt order please
contact us
.