Advances in Imaging and Electron Physics, Volume 182
1st Edition
Serial Editors:
Peter Hawkes
Hardcover ISBN: 9780128001462
eBook ISBN: 9780128007990
Published Date: 19th February 2014
---
Editor-in-Chief
Preface
Future Contributions
Contributors
1. Helmut Ruska (1908–1973) His Role in the Evolution of Electron Microscopy in the Life Sciences, and Especially Virology
1 Introduction
2 Childhoods of Ernst and Helmut Ruska
3 Ernst Ruska: University Studies and His First Electron Microscope
4 Helmut Ruska: University Studies and First Steps in Science in Heidelberg
5 The Interlude with the Abandoned Instrument
6 The Rüdenberg Patents in May 1931
7 Three Independent Electron Microscopy Developments in Berlin
8 The Interlude in Brussels: Ladislas Marton and the RCA Instruments
9 The Siebeck Assessment of the Prospects for the New Instrument: October 2, 1936
10 The S&H Period in Berlin-Spandau
11 First Steps in Biological Electron Microscopy at S&H
12 Electron Microscopy and Virology
13 LfÜ in Berlin
14 Electron Microscopy of Bacteriophages
15 The Wider Scope of Samples Studied at Lfü
16 The Long Search for Poliovirus
17 Fundamentals of Virus Classification
18 Research in Time of War
19 Transfer of Knowledge in Wartime
20 The Lfü at the Reichsforschungsanstalt Insel Riems
21 End of the War and Attempts at a New Beginning
22 Bodo von Borries and Ernst Ruska in the Early Postwar Situation
23 Helmut Ruska, 1947–1951: Frustrations in Berlin
24 Helmut Ruska, 1951–1958 at Albany: New Perspectives in the United States
25 Helmut Ruska's Düsseldorf Period: 1958–1973
26 Science at the Düsseldorf Institute<
---
Advances in Imaging and Electron Physics merges two long-running serials--Advances in Electronics and Electron Physics and Advances in Optical and Electron Microscopy. This series features extended articles on the physics of electron devices (especially semiconductor devices), particle optics at high and low energies, microlithography, image science and digital image processing, electromagnetic wave propagation, electron microscopy, and the computing methods used in all these domains.
Contributions from leading authorities
Informs and updates on all the latest developments in the field
Physicists, electrical engineers and applied mathematicians in all branches of image processing and microscopy as well as electron physics in general.
---
No. of pages:

306
Language:

English
Copyright:

© Academic Press

2014
Published:

19th February 2014
Imprint:

Academic Press
eBook

ISBN:

9780128007990
Hardcover

ISBN:

9780128001462
---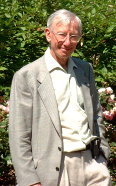 Peter Hawkes Serial Editor
Peter Hawkes graduated from the University of Cambridge and subsequently obtained his PhD in the Electron Microscopy Section of the Cavendish Laboratory. He remained there for several years, working on electron optics and digital image processing before taking up a research position in the CNRS Laboratory of Electron Optics (now CEMES-CNRS) in Toulouse, of which he was Director in 1987. During the Cambridge years, he was a Research Fellow of Peterhouse and a Senior Research fellow of Churchill College. He has published extensively, both books and scientific journal articles, and is a member of the editorial boards of Ultramicroscopy and the Journal of Microscopy. He was the founder-president of the European Microscopy Society, CNRS Silver Medallist in 1983 and is a Fellow of the Optical Society of America and of the Microscopy Society of America (Distinguished Scientist, Physics, 2015), Fellow of the Royal Microscopical Society and Honorary Member of the French Microscopy Society. In 1982, he was awarded the ScD degree by the University of Cambridge. In 1982, he took over editorship of the Advances in Electronics & Electron Physics (now Advances in Imaging & Electron Physics) from Claire Marton (widow of the first editor, Bill Marton) and followed Marton's example in maintaining a wide range of subject matter. He added mathematical morphology to the topics regularly covered; Jean Serra and Gerhard Ritter are among those who have contributed. In 1980, he joined Professor Wollnik (Giessen University) and Karl Brown (SLAC) in organising the first international conference on charged-particle optics, designed to bring together opticians from the worlds of electron optics, accelerator optics and spectrometer optics. This was so successful that similar meetings have been held at four-year intervals from 1986 to the present day. Peter Hawkes organised the 1990 meeting in Toulouse and has been a member of the organising committee of all the meetings. He has also partic
Affiliations and Expertise
Laboratoire d'Optique Electronique du Centre National de la Recherche Scientifique (CEMES), Toulouse, France