Advances in Imaging and Electron Physics, Volume 129
1st Edition
Calculus of Finite Differences in Quantum Electrodynamics
Authors:
Beate Meffert
Henning Harmuth
Series Editors:
Peter W. Hawkes
Hardcover ISBN: 9780120147717
eBook ISBN: 9780080490083
Published Date: 25th November 2003
Secure Checkout
Personal information is secured with SSL technology.
Free Shipping
Free global shipping
No minimum order.
---
Preface
Future contributions
Dedication
Foreword
List of Frequently used symbols
1: Introduction

1.1 MODIFIED MAXWELL EQUATIONS
1.2 SUMMARY OF RESULTS IN CLASSICAL PHYSICS
1.3 BASIC RELATIONS FOR QUANTUM MECHANICS
1.4 DIPOLE CURRENTS
1.5 INFINITESIMAL AND FINITE DIFFERENCES FOR SPACE AND TIME

2: Differential Equations for the Pure Radiation Field

2.1 PURE RADIATION FIELD
2.2 DIFFERENTIAL SOLUTION FOR w(ζ, θ)
2.3 HAMILTON FUNCTION FOR PLANAR WAVE
2.4 QUANTIZATION OF THE DIFFERENTIAL SOLUTION
2.5 COMPUTER PLOTS FOR THE DIFFERENTIAL THEORY

3: Difference Equations for the Pure Radiation Field

3.1 Basic Difference Equations
3.2 Time Dependent Solution of Ve(ζ, θ)
3.3 Solution for Aev(ζ, θ)
3.4 Magnetic Potential Amv(ζ, θ)
3.5 HAMILTON FUNCTION FOR FINITE DIFFERENCES
3.6 QUANTIZATION OF THE DIFFERENCE SOLUTION
3.7 COMPUTER PLOTS FOR THE DIFFERENCE THEORY

4: Differential Equation for the Klein-Gordon Field

4.1 KLEIN-GORDON EQUATION WITH MAGNETIC CURRENT DENSITY
4.2 STEP FUNCTION EXCITATION
4.3 EXPONENTIAL RAMP FUNCTION EXCITATION
4.4 HAMILTON FUNCTION AND QUANTIZATION
4.5 PLOTS FOR THE DIFFERENTIAL THEORY

5: Difference Equation for the Klein-Gordon Field

5.1 KLEIN-GORDON DIFFERENCE EQUATION
5.2 TIME DEPENDENT SOLUTION OF Ψ(ζ, θ)
5.3 EXPONENTIAL RAMP FUNCTION AS BOUNDARY CONDITION
5.4 HAMILTON FUNCTION FOR DIFFERENCE EQUATION
5.5 PLOTS FOR THE DIFFERENCE THEORY

6: Appendix

6.1 CALCULATIONS FOR SECTION 2.2
6.2 INHOMOGENEOUS DIFFERENCE WAVE EQAUATION
6.3 DIFFERENTIAL DERIVATION OF Aev(ζ,θ)
6.4 CALCULATIONS FOR SECTION 3.3
6.5 CALCULATIONS FOR SECTION 3.4
6.6 CALCULATIONS FOR SECTION 3.5
6.7 CALCULATIONS FOR SECTION 4.4
6.8 CALCULATIONS FOR SECTION 5.4

References and Bibliography
Index
---
Among the subjects reviewed in these Advances, the properties and computation of electromagnetic fields have been considered on several occasions. In particular, the early work of H.F. Harmuth on Maxwell's equations, which was highly controversial at the time, formed a supplement to the series.
This volume, unlike previous volumes in the series concentrates solely on the research of professors' Harmuth and Meffert.
These studies raise important and fundamental questions concerning some of the basic areas of physics: electromagnetic theory and quantum mechanics. They deserve careful study and reflection for although the authors do not attempt to provide the definitive answer to the questions, their work is undoubtedly a major step towards such an answer. This volume essential reading for those researchers and academics working applied mathematicians or theoretical physics
Unlike previous volumes, this book concentrates solely on the new research of professors Harmuth and Meffert
Raises important and fundamental questions concerning electromagnetism theory and quantum mechanics
Provides the steps in finding answers for the highly debated questions
Researchers, academics, physicists and engineers working in the field of image and electron physics or applied mathematicians
---
No. of pages:

312
Language:

English
Copyright:

© Academic Press

2003
Published:

25th November 2003
Imprint:

Academic Press
Hardcover

ISBN:

9780120147717
eBook

ISBN:

9780080490083
---
Affiliations and Expertise
Humboldt University, Berlin, Germany
Affiliations and Expertise
Retired, The Catholic University of America, Washington, DC, USA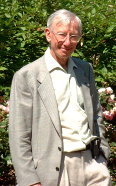 Peter W. Hawkes Series Editor
Peter Hawkes graduated from the University of Cambridge and subsequently obtained his PhD in the Electron Microscopy Section of the Cavendish Laboratory. He remained there for several years, working on electron optics and digital image processing before taking up a research position in the CNRS Laboratory of Electron Optics (now CEMES-CNRS) in Toulouse, of which he was Director in 1987. During the Cambridge years, he was a Research Fellow of Peterhouse and a Senior Research fellow of Churchill College. He has published extensively, both books and scientific journal articles, and is a member of the editorial boards of Ultramicroscopy and the Journal of Microscopy. He was the founder-president of the European Microscopy Society, CNRS Silver Medallist in 1983 and is a Fellow of the Optical Society of America and of the Microscopy Society of America (Distinguished Scientist, Physics, 2015), Fellow of the Royal Microscopical Society and Honorary Member of the French Microscopy Society. In 1982, he was awarded the ScD degree by the University of Cambridge.
In 1982, he took over editorship of the Advances in Electronics & Electron Physics (now Advances in Imaging & Electron Physics) from Claire Marton (widow of the first editor, Bill Marton) and followed Marton's example in maintaining a wide range of subject matter. He added mathematical morphology to the topics regularly covered; Jean Serra and Gerhard Ritter are among those who have contributed.
In 1980, he joined Professor Wollnik (Giessen University) and Karl Brown (SLAC) in organising the first international conference on charged-particle optics, designed to bring together opticians from the worlds of electron optics, accelerator optics and spectrometer optics. This was so successful that similar meetings have been held at four-year intervals from 1986 to the present day. Peter Hawkes organised the 1990 meeting in Toulouse and has been a member of the organising committee of all the meetings. He has also participated in the organization of other microscopy-related congresses, notably EMAG in the UK and some of the International and European Congresses on electron microscopy as well as three Pfefferkorn conferences.
He is very interested in the history of optics and microscopy, and recently wrote long historical articles on the correction of electron lens aberrations, the first based on a lecture delivered at a meeting of the Royal Society. He likewise sponsored biographical articles for the Advances on such major figures as Ernst Ruska (Nobel Prize 1986), Helmut Ruska, Bodo von Borries, Jan Le Poole and Dennis Gabor (Nobel Prize, 1971). Two substantial volumes of the series were devoted to 'The Beginnings of Electron Microscopy' and 'The Growth of Electron Microscopy'. and others have covered 'Cold Field Emission Scanning Transmission Electron Microscopy' and 'Aberration-corrected Electron Microscopy', with contributions by all the main personalities of the subject.
Affiliations and Expertise
Laboratoire d'Optique Electronique du Centre National de la Recherche Scientifique (CEMES), Toulouse, France
Tax Exemption
We cannot process tax exempt orders online. If you wish to place a tax exempt order please
contact us
.