Advances in Imaging and Electron Physics, Volume 175
1st Edition
Serial Editor:
Peter W. Hawkes
Hardcover ISBN: 9780124076709
eBook ISBN: 9780124077973
Published Date: 7th February 2013
Secure Checkout
Personal information is secured with SSL technology.
Free Shipping
Free global shipping
No minimum order.
---
Editor-In-Chief
Preface
Future Contributions
Contributors
Chapter One. Small Angle Scatter with Correlation, Scatter and Intermediate Functions
1 Overview of Scatter: Neutron and X-ray Small-angle Scatter in Perspective
2 Neutron and X-ray Scatter Amplitude from Non–bravais Lattice Crystal
3 Neutron and X-ray Scatter Intensity from Non–Bravais Lattice Crystal
4 Small-angle Scatter: Scatter Length Density and Particle Structure Factor
5 Small-angle Scatter: Scatter Amplitudes and Intensity
6 The Rayleigh–Gans Equation, Babinet's Principle, and Differential Cross Sections
7 Random Variables: Correlation and Independence
8 The Scattering Vector Resolution of SANS Instruments for Neutrons and X-rays
9 Macroscopic Differential Cross Section: Scatter Length Density Convolution and Correlation
10 The Pair Correlation Function
11 The Macroscopic Differential Cross Section for Elastic Scatter Expressed by Intermediate Function, and Fourier Transform of Patterson Function
12 Scatter Function for Elastic and Inelastic Scatter from Sample Solute Particles Obtained from Neutron (X-ray), Sample-Averaged Scatter Intensity
13 Sample-averaged Scatter Intensity Versus Scattering Vector q for the Guinier, Intermediate, and Porod Regimes
14 Small-angle Scatter: Measurement of Solute Particle Size and Shape—Guinier Regime
15 Small-angle Scatter from Spherical Particles—Guinier Regime
16 Small-angle Scatter from Particles of Various Shapes, Log-log Plots, Method of Contrast Variation—Guinier Regime
17 Small-angle Scatter—Intermediate Regime and Porod Regime
18 Small-angle Scatter—Porod Regime and Porod's Law
19 Neutron Incoherent Scatter: Solution of the Diffusion Equation with Self-Correlation and Incoherent Scatter Functions, Measurable by Small-angle Scatter
20 Neutron Coherent Partial Differential Cross Section: The Scatter Function and the Principle of Detailed Balance
21 The Coherent and Incoherent Pair Correlation Function, Intermediate Function, and Scatter Function: The Static Approximation
22 The Particle Number Density Operator and the Coherent Intermediate and Pair Correlation Functions
23 Neutron Elastic Scatter Occurs Only in Forward Direction for Liquids and Gases Shown by Coherent Intermediate and Scatter Functions
24 Neutron Coherent Differential Cross Sections in Crystals Derived from Coherent Scatter and Intermediate Functions
25 Pair Correlation Function Expressed by Particle Density Operator and the Patterson Function
26 Neutron Coherent Differential Cross Section in Crystals Expressed by Particle Density Operators
27 Neutron Incoherent Elastic Differential Cross Section in Crystals Derived from Incoherent Intermediate Function
28 Neutron Incoherent Differential Cross Section in Crystals Derived from Incoherent Pair Correlation Function
29 No Elastic Scatter Except Forward Direction in Liquids and Gases is Shown by Intermediate and Pair Correlation Functions
30 Moments of the Neutron Scatter Function
References
Chapter Two. Nuclear Scatter of Neutron Spin States
1 Angular Momentum Vectors, Spin Vectors, and Vector Operators
2 Heisenberg Uncertainty Principle and Commutation of Operators
3 The Neutron Spin Operator
4 The Neutron Spin–Lowering and –Raising Operators
5 Nuclear Scatter of Neutron Spin States: Partial Differential Cross Section
6 Combined Neutron and Nuclear spin Operators for Polarized Neutron Scatter
7 Neutron Nuclear Scatter Lengths for Neutron Spin States
8 Partial Differential Cross Section for Single Transition Neutron Spin-State Scatter
9 Thermal Averaging: Total Partial Differential Cross Section for Neutron Spin-State Scatter
10 Neutron Spin-State Scatter Lengths for Ensemble of Nuclear Spins and Isotopes
11 Coherent Partial Differential Cross Section for Neutron Spin-State Scatter
12 Incoherent Partial Differential Cross Section for Neutron Spin-State Scatter
References
Chapter Three. Atomic-Resolution Core-Level Spectroscopy in the Scanning Transmission Electron Microscope
1 Introduction
2 Practical Aspects
3 Theoretical Aspects
4 Selected Applications
5 Concluding Remarks
References
Chapter Four. Point Spread Function Engineering for Super-Resolution Single-Photon and Multiphoton Fluorescence Microscopy
1 Introduction
2 Theory
3 Results and Discussions
4 Conclusions
Acknowledgments
References
Chapter Five. A Review of Recent Advances in the Hit-or-Miss Transform
1 Introduction
2 Preliminaries and Properties of Mathematical Morphology
3 Fundamental Morphological Operations
4 Extensions of the Hit-or-Miss Transform
5 Conclusions
References
Chapter Six. Perspectives on Color Image Processing by Linear Vector Methods Using Projective Geometric Transformations
1 History and Background
2 Linear Filtering
3 Linear Quaternion Systems and Homogeneous Coordinates
4 Quaternion Derivations of Geometric Operations
5 The Difficulty Of Designing Linear Filters
6 Conclusion
References
Subject Index
Contents of Volumes 151-174
Color Plates
---
Advances in Imaging and Electron Physics features cutting-edge articles on the physics of electron devices (especially semiconductor devices), particle optics at high and low energies, microlithography, image science and digital image processing, electromagnetic wave propagation, electron microscopy, and the computing methods used in all these domains.
Contributions from leading authorities
Informs and updates on all the latest developments in the field
Physicists, electrical engineers and applied mathematicians in all branches of image processing and microscopy as well as electron physics in general
---
No. of pages:

360
Language:

English
Copyright:

© Academic Press

2013
Published:

7th February 2013
Imprint:

Academic Press
Hardcover

ISBN:

9780124076709
eBook

ISBN:

9780124077973
---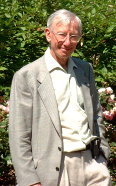 Peter Hawkes graduated from the University of Cambridge and subsequently obtained his PhD in the Electron Microscopy Section of the Cavendish Laboratory. He remained there for several years, working on electron optics and digital image processing before taking up a research position in the CNRS Laboratory of Electron Optics (now CEMES-CNRS) in Toulouse, of which he was Director in 1987. During the Cambridge years, he was a Research Fellow of Peterhouse and a Senior Research fellow of Churchill College. He has published extensively, both books and scientific journal articles, and is a member of the editorial boards of Ultramicroscopy and the Journal of Microscopy. He was the founder-president of the European Microscopy Society, CNRS Silver Medallist in 1983 and is a Fellow of the Optical Society of America and of the Microscopy Society of America (Distinguished Scientist, Physics, 2015), Fellow of the Royal Microscopical Society and Honorary Member of the French Microscopy Society. In 1982, he was awarded the ScD degree by the University of Cambridge.
In 1982, he took over editorship of the Advances in Electronics & Electron Physics (now Advances in Imaging & Electron Physics) from Claire Marton (widow of the first editor, Bill Marton) and followed Marton's example in maintaining a wide range of subject matter. He added mathematical morphology to the topics regularly covered; Jean Serra and Gerhard Ritter are among those who have contributed.
In 1980, he joined Professor Wollnik (Giessen University) and Karl Brown (SLAC) in organising the first international conference on charged-particle optics, designed to bring together opticians from the worlds of electron optics, accelerator optics and spectrometer optics. This was so successful that similar meetings have been held at four-year intervals from 1986 to the present day. Peter Hawkes organised the 1990 meeting in Toulouse and has been a member of the organising committee of all the meetings. He has also participated in the organization of other microscopy-related congresses, notably EMAG in the UK and some of the International and European Congresses on electron microscopy as well as three Pfefferkorn conferences.
He is very interested in the history of optics and microscopy, and recently wrote long historical articles on the correction of electron lens aberrations, the first based on a lecture delivered at a meeting of the Royal Society. He likewise sponsored biographical articles for the Advances on such major figures as Ernst Ruska (Nobel Prize 1986), Helmut Ruska, Bodo von Borries, Jan Le Poole and Dennis Gabor (Nobel Prize, 1971). Two substantial volumes of the series were devoted to 'The Beginnings of Electron Microscopy' and 'The Growth of Electron Microscopy'. and others have covered 'Cold Field Emission Scanning Transmission Electron Microscopy' and 'Aberration-corrected Electron Microscopy', with contributions by all the main personalities of the subject.
Affiliations and Expertise
Laboratoire d'Optique Electronique du Centre National de la Recherche Scientifique (CEMES), Toulouse, France
Tax Exemption
We cannot process tax exempt orders online. If you wish to place a tax exempt order please
contact us
.
Elsevier.com visitor survey
We are always looking for ways to improve customer experience on Elsevier.com.
We would like to ask you for a moment of your time to fill in a short questionnaire, at the end of your visit.

If you decide to participate, a new browser tab will open so you can complete the survey after you have completed your visit to this website.

Thanks in advance for your time.
Accept
Decline