Advances in Heterocyclic Chemistry, Volume 69
1st Edition
Serial Editors:
Alan Katritzky
eBook ISBN: 9780080576565
Hardcover ISBN: 9780120207695
Published Date: 20th October 1997
---
R.M. Moriarity and O. Prakash, Synthesis of Heterocyclic Compounds Using Organohypervalent Iodine Reagents. I. Hermecz, Chemistry of Pyrido [1,2-b][1,2] oxazines, Pyrido [1,2-b][1,2] Thiazines, Pyrido [1,2-b] pyridazines and their Benzologues. E.S.H. El Ashry and Y. El Kilany, Acyclonucleosides, Part III. E. Kleinpeter, Confrontational Analysis of Saturated 6-Membered Oxygen-Containing Heterocyclic Rings. S. Lupfert and W. Friedrichsen, Heteropentalenes with a Fused Imidazole or 1,2,4-Triazole Ring and One Bridgehead Nitrogen Atom. F. Fulop, G. Bernath, and K. Pihlaja, Synthesis, Sterochemistry, and Transformations of Cyclopentane-, Cyclohexane-, Cycloheptane-, and Cyclooctane-fused 1,3-Oxazines, 1,3-Thiazines, and Pyrimidines.
---
This volume includes the third, and final, part of a trilogy on acyclonucleosides by E.S.H. El Ashry and Y. El Kilany which began in Volume 67. This chapter covers tri-, tetra-, and penta- seco-nucleosides. These compounds are of considerable interest due to their relationship to newer anti AIDS drugs. Other chapters deal with the use of organohypervalent iodine reagents in the synthesis of organic compounds, a review of the conformational analysis of saturated 6-membered oxygen containing rings, comprising the oxanes, the various dioxanes, trioxanes, and tetroxanes, and heteropentalenes with fused imidazoles of 1,2,4-triazole rings.
Organic chemists, pharmacologists, medicinal chemists, photographic chemists, and agro-chemists.
---
No. of pages:

477
Language:

English
Copyright:

© Academic Press

1998
Published:

20th October 1997
Imprint:

Academic Press
eBook

ISBN:

9780080576565
Hardcover

ISBN:

9780120207695
---
@from:Praise for the Series @qu:"The typesetting, arrangement of references, and drafting of structural formulas adhere to the high standards of this series and provide a model for good publishing....The content is, as to be expected, excellent." @source:--JOURNAL OF THE AMERICAN CHEMICAL SOCIETY
---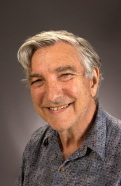 Alan Katritzky Serial Editor
Alan Katritzky was educated at Oxford and has held faculty positions at Cambridge and East Anglia before he migrated in 1980 to the University of Florida, where he was Kenan Professor and Director for the Institute for Heterocyclic Compounds. During his career he has trained more than 1000 graduate students and post-docs, and lectured and consulted world-wide. He led the team, which produced "Comprehensive Heterocyclic Chemistry" and its sequels, "CHEC-II" and "CHEC-III", has edited "Advances in Heterocyclic Chemistry, Vols. 1 through 111" and conceived the plan for "Comprehensive Organic Functional Group Transformations". He founded Arkat-USA, a non-profit organization which publishes "Archive for Organic Chemistry" (ARKIVOC) an electronic journal completely free to authors and readers at (www.arkat-usa.org). Honors include 14 honorary doctorates from 11 countries and membership of foreign membership of the National Academies of Britain, Catalonia, India, Poland, Russia and Slovenia.
Affiliations and Expertise
Department of Chemistry, University of Florida, Gainesville, USA
Tax Exemption
We cannot process tax exempt orders online. If you wish to place a tax exempt order please
contact us
.