Advances in Experimental Social Psychology, Volume 39
1st Edition
Hardcover ISBN: 9780120152391
eBook ISBN: 9780080493190
Published Date: 7th May 2007
---
Chapter 1
Culture and the Structure of Personal Experience: Insider and Outsider Phenomenologies of the Self and Social World Dov Cohen, Etsuko Hoshino-Browne, and Angela K-y. Leung
Chapter 2 Uncertainty-Identity Theory Michael A. Hogg
Chapter 3 Metacognitive Experiences and the Intricacies of Setting People Straight: Implications for Debiasing and Public Information Campaigns Norbert Schwarz, Lawrence J. Sanna, Ian Skurnik, and Carolyn Yoon
Chapter 4 Multiple Social Categorization Richard J. Crisp and, Miles Hewstone
Chapter 5 On the Parameters of Human Judgment Arie W. Kruglanski, Antonio Pierro, Lucia Mannetti, Hans-Peter Erb, and Woo Young Chun
Chapter 6 Panglossian Ideology in the Service of System Justification: How Complementary Stereotypes Help Us to Rationalize Inequality Aaron C. Kay, John T. Jost, Anesu N. Mandisodza, Steven J. Sherman, John V. Petrocelli, and Amy L. Johnson
Chapter 7 Feeling the Anguish of Others: A Theory of Vicarious Dissonance Joel Cooper and Michael A. Hogg
---
Advances in Experimental Social Psychology continues to be one of the most sought after and most often cited series in this field. Containing contributions of major empirical and theoretical interest, this series represents the best and the brightest in new research, theory, and practice in social psychology.
This serial is part of the Social Sciences package on Science Direct. Visit www.info.sciencedirect.com for more information.
Advances Experimental Social Psychology is available online on ScienceDirect — full-text online of volumes 32 onwards.
Elsevier book series on ScienceDirect gives multiple users throughout an institution simultaneous online access to an important compliment to primary research. Digital delivery ensures users reliable, 24-hour access to the latest peer-reviewed content. The Elsevier book series are compiled and written by the most highly regarded authors in their fields and are selected from across the globe using Elsevier's extensive researcher network.

For more information about the Elsevier Book Series on ScienceDirect Program, please visit: http://www.info.sciencedirect.com/bookseries/
Researchers, librarians, and academics in social psychology and personality.
---
No. of pages:

440
Language:

English
Copyright:

© Academic Press

2007
Published:

7th May 2007
Imprint:

Academic Press
eBook

ISBN:

9780080493190
Hardcover

ISBN:

9780120152391
---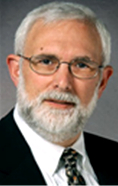 Mark P. Zanna is a retired University Professor and former Chair of Psychology at the University of Waterloo. He received his BA ('66) and PhD ('70) from Yale University. Professor Zanna's area of research is the psychology of attitudes. Primarily funded over the years by grants from the Social Sciences and Humanities Research Council of Canada, he has studied attitude structure and function, attitude formation and change, communication and persuasion (including the persistence of persuasion), and the attitude-behaviour relation. He has also conducted research on (a) overcoming resistance to persuasion, including research on subliminal priming and persuasion, self-affirmation and persuasion, and narrative persuasion, and (b) implicit attitudes (i.e., relatively automatic, intuitive evaluations), including research on aversive racists (i.e., those individuals who test low on thoughtful, conscious measures of prejudice, but high on more automatic, intuitive measures of prejudice) and defensive self-esteem (i.e., those individuals who test high on thoughtful, conscious measures of self-esteem, but low on more automatic, intuitive measures of self-esteem). In the domain of health promotion, he has evaluated a 'safer sex' intervention and tested the subtle effects (e.g., on implicit norms) of movie stars' smoking in feature films. Currently, he is investigating the causes and consequences of negative implicit norms toward females in STEM disciplines. A winner of several career awards for distinguished scientific contribution (D. O. Hebb Award, Canadian Psychological Association, 1993; D. T. Campbell Award, Society of Personality and Social Psychology, 1997; Fellow, Royal Society of Canada, 1999; Inaugural Excellence in Research Award, UW, 2000; Inaugural Distinguished University Professor, UW, 2004; Inaugural Excellence in Graduate Supervision, UW, 2005; Distinguished Scientist Award, Society of Experimental Social Psychology, 2007; K. Lewin Award, Society for the Ps
Affiliations and Expertise
Psychology Department, University of Waterloo, Ontario, Canada