Advances in Clinical Chemistry, Volume 63
1st Edition
Serial Editors:
Gregory Makowski
eBook ISBN: 9780128003565
Hardcover ISBN: 9780128000946
Published Date: 13th January 2014
---
Contributors
Preface
Chapter One. Vitamin D Binding Protein: A Multifunctional Protein of Clinical Importance

Abstract
1 Introduction
2 Identification of DBP Polymorphisms and Its Geographical Distribution
3 Analytical Issues
4 The Multifunctional Character of DBP (Fig. 1.3)
5 Clinical Importance of DBP in Cancer (Table 1.1A)
6 Clinical Importance of DBP in Noncancer-Related Diseases (Table 1.1B)
7 DBP as a Therapeutic Agent
References

Chapter Two. Free Testosterone: Clinical Utility and Important Analytical Aspects of Measurement

Abstract
Abbreviations
1 Androgen Physiology
2 Clinical Utility of Measuring Testosterone
3 Laboratory Methods for Measuring Free and BAT
4 Conclusions
References

Chapter Three. Urine Retinol-Binding Protein 4: A Functional Biomarker of the Proximal Renal Tubule

Abstract
1 Introduction
2 Nomenclature
3 History
4 Molecular Structure, Interactions, and Transport of Plasma RBP4
5 Renal Handling of RBP4 and Other Plasma Proteins
6 RBP4 in Plasma and Urine Excretion
7 uRBP4 Assay
8 Stability of uRBP4
9 Clinical Application of uRBP4 Measurement
10 Toxicology and Drug Effects
11 HIV Disease
12 Summary
13 Executive Summary
References

Chapter Four. Proteomics for Breast Cancer Urine Biomarkers

Abstract
Abbreviations
1 Introduction
2 Current BC Biomarker Studies Using Proteomics
3 Urine as a Potential Source for Biomarkers
4 Potential Urine Biomarkers Identified Using Proteomic Techniques in BC
5 Key Proteomic Techniques in Urine Biomarker Research
6 Conclusions and Future Directions
Acknowledgments
References

Chapter Five. Pregnancy-Associated Plasma Protein A (PAPP-A) and Preeclampsia

Abstract
Abbreviations
1 Preeclampsia—Basic Information and Markers
2 PAPP-A and the Current State of the Art
3 Measuring the Concentration of PAPP-A
4 PAPP-A in Pregnancy
5 PAPP-A as a Marker of Other Diseases
6 Conclusion
Acknowledgments
References

Chapter Six. Pediatric Hypoglycemia

Abstract
1 Definition of Hypoglycemia
2 Short- and Long-Term Consequences
3 Transition from Fetal to Neonatal Glucose Homeostasis
4 Monitoring of Neonatal Hypoglycemia and At-Risk Groups
5 Biochemistry of Hypoglycemia
6 Idiopathic Ketotic Hypoglycemia
7 Drug-Related Hypoglycemia
8 Point-of-Care Testing for Hypoglycemia
9 Laboratory Investigation of Hypoglycemia
10 Conclusion
References

Chapter Seven. Paraoxonases and Chemokine (C–C Motif) Ligand-2 in Noncommunicable Diseases

Abstract
1 Obesity in Noncommunicable Diseases
2 Paraoxonases and Regulation of Oxidative Stress
3 Chemokine Superfamily: Migration of Immune Cells In Vivo
4 Chronic Liver Diseases: Oxidative Stress and Inflammation
5 Measurement of PON Enzymes and CCL2
6 Conclusion
Acknowledgments
References

Index
---
Volume 63 in the internationally acclaimed Advances in Clinical Chemistry contains chapters authored by world renowned clinical laboratory scientists, physicians and research scientists. The serial provides the latest and most up-to-date technologies related to the field of Clinical Chemistry and is the benchmark for novel analytical approaches in the clinical laboratory.

Expertise of international contributors
Latest cutting-edge technologies
Comprehensive in scope
Clinical Laboratory Professionals, Physicians and Research Scientists

---
No. of pages:

332
Language:

English
Copyright:

© Academic Press

2014
Published:

13th January 2014
Imprint:

Academic Press
eBook

ISBN:

9780128003565
Hardcover

ISBN:

9780128000946
---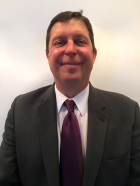 Gregory Makowski Serial Editor
Dr Gregory S Makowski is a board certified clinical chemist and fellow of the National Academy of Clinical Biochemistry. Following receipt of his PhD in Biochemistry from the University of Connecticut Storrs, he pursued post-doctoral studies at the University of Connecticut School of Medicine in Farmington that culminated in his joint appointments in the School of Medicine and the Department of Laboratory Medicine at John Dempsey Hospital. He has numerous clinical and basic science publications and serves on various scientific and editorial boards. He is actively engaged in the training of Pathology residents and fellows in the Department of Pathology and Laboratory Medicine at Hartford Hospital. He currently serves as Vice President and Chief Scientific Officer for Clinical Laboratory Partners in Newington CT, USA.
Affiliations and Expertise
Clinical Laboratory Partners, Newington; Hartford Hospital, Hartford; Department of Laboratory Medicine, University of Connecticut Health Center, Farmington, CT, USA
Tax Exemption
We cannot process tax exempt orders online. If you wish to place a tax exempt order please
contact us
.