Advances in Clinical Chemistry, Volume 43
1st Edition
Serial Editors:
Gregory Makowski
eBook ISBN: 9780080469201
Hardcover ISBN: 9780123737038
Published Date: 27th December 2006
---
Contributors to Volume 43
Preface
The Heme Catabolic Pathway and its Protective Effects on Oxidative Stress-Mediated Diseases

1. Abstract
2 Introduction
3 Heme Catabolism
4 Heme Oxygenase
5 Hemodynamic and Cytoprotective Effects of Carbon Monoxide
6 Cytoprotective Effects of Biliverdin Reductase
7 Biological Effects of Bilirubin
8 Factors Affecting Serum Bilirubin Concentrations
9 Therapeutic Agents Affecting HO-1 Activity, CO, and Bilirubin Production
10 Conclusions
Acknowledgment

Cyclooxygenase-2 and Tumor Biology

1. Abstract
2 Introduction
3 Proposed Roles for COX-2 in Carcinogenesis
4 COX-2 Expression and Clinicopathological Factors
5 Fecal COX-2 Assay
6 Conclusions
Acknowledgments

Oligonucleotide Probes for RNA-Targeted Fluorescence In Situ Hybridization

1. Abstract
2 Introduction
3 Principles of Fluorescence In Situ Hybridization
4 Types of Probes
5 Applications
6 Conclusions
Acknowledgments

Activin A In Brain Injury

1. Abstract
2 Introduction
3 Biochemistry
4 Activin A After Brain Injury in Animals
5 Activin A and Neuroprotection: Findings from Animal Studies
6 Human Studies
7 Conclusions

Methods for Predicting Human Drug Metabolism

1. Abstract
2 Introduction
3 In Vitro Techniques
4 High-Throughput Assays
5 In Vivo Predictions from In Vitro
6 Computational Metabolism Methods
7 Integration of Drug Metabolism Data and Interpretation
8 Newer Technologies
9 Conclusions
Acknowledgments

A Summary Analysis of Down Syndrome Markers in the Late First Trimester

1. Abstract
2 Introduction
3 Patients/Methods
4 Results
5 Discussion
Acknowledgments

Estrogen Hydroxylation in Osteoporosis

1. Abstract
2 Introduction
3 Pathways and Products of Estrogen Metabolism
4 Factors Influencing Estrogen Hydroxylation
5 Role of Estrogen Hydroxylation in Bone Density and Osteoporosis
6 Summary
Acknowledgments

Cytochrome P450: Another Player in the Myocardial Infarction Game?

1. Abstract
2 Introduction
3 Cytochrome P450 Enzymes
4 Regulation of CYP Enzyme Activity
5 CYP Gene Variants Interacting with Vascular Homeostasis
6 CYP Enzymes and Environmental Risk Factors for Cardiovascular Disease
7 CYP Gene–Drug Interactions in Cardiovascular Disease
8 Summary
Acknowledgments

Index
---
Volume 43 of the Advances in Clinical Chemistry series contains review articles of wide interest to clinical laboratory scientists and diagnostic adventurers. In this volume, the biochemistry of bilirubin, the end-product of heme metabolism, is explored with respect to its potential beneficial role in preventing oxidative changes associated with a variety of pathological conditions, including atherosclerosis, cancer, and inflammatory, autoimmune and other degenerative diseases.
Biochemists and clinical biochemists.
---
No. of pages:

304
Language:

English
Copyright:

© Academic Press

2007
Published:

27th December 2006
Imprint:

Academic Press
eBook

ISBN:

9780080469201
Hardcover

ISBN:

9780123737038
---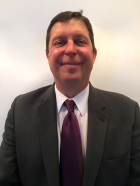 Gregory Makowski Serial Editor
Dr Gregory S Makowski is a board certified clinical chemist and fellow of the National Academy of Clinical Biochemistry. Following receipt of his PhD in Biochemistry from the University of Connecticut Storrs, he pursued post-doctoral studies at the University of Connecticut School of Medicine in Farmington that culminated in his joint appointments in the School of Medicine and the Department of Laboratory Medicine at John Dempsey Hospital. He has numerous clinical and basic science publications and serves on various scientific and editorial boards. He is actively engaged in the training of Pathology residents and fellows in the Department of Pathology and Laboratory Medicine at Hartford Hospital. He currently serves as Vice President and Chief Scientific Officer for Clinical Laboratory Partners in Newington CT, USA.
Affiliations and Expertise
Clinical Laboratory Partners, Newington; Hartford Hospital, Hartford; Department of Laboratory Medicine, University of Connecticut Health Center, Farmington, CT, USA
Tax Exemption
We cannot process tax exempt orders online. If you wish to place a tax exempt order please
contact us
.