Advances in Child Development and Behavior, Volume 46
1st Edition
Serial Editors:
Janette B. Benson
Hardcover ISBN: 9780128002858
eBook ISBN: 9780128003152
Published Date: 7th March 2014
---
Contributors
Preface
Chapter One: Demystifying Internalization and Socialization: Linking Conceptions of How Development Happens to Organismic-Developmental Theory
Abstract
1 Vygotsky and Sociocultural Approaches to Internalization
2 Some Socialization Research
3 Conceptualizing What Happens During Development
4 Future Directions
Chapter Two: Adolescents' Theories of the Commons
Abstract
1 Lay Theories
2 Mediating Institutions or Mini-Polities
3 The School as a Mini-Polity, Teaching for the Commons
4 Motivations for Civic Engagement
5 The Natural Environment as a Commons
6 Conclusion
Acknowledgments
Chapter Three: LGB-Parent Families: The Current State of the Research and Directions for the Future
Abstract
1 Introduction
2 Family Building by LGB People
3 The Transition to Parenthood
4 LGB-Parent Families' Functioning and Experiences
5 Conclusions
Chapter Four: The Impact of Parental Deployment to War on Children: The Crucial Role of Parenting
Abstract
1 Introduction
2 Why Is It Important to Know About the Impact of Deployment on Children?
3 Resilience in Military Families
4 Conceptual Framework
5 Deployment as a Risk to Children's Adjustment
6 Associations of Children's Socioemotional and Academic Adjustment with Parental Deployment to War by Developmental Stage
7 Associations of Child Adjustment, Family Stress, and Parenting Across the Deployment Cycle
8 Parenting Practices Mediate the Impact of Deployment Stress on Children
9 Empirically Supported Interventions to Address Parenting in Military Families
10 A Future Research Agenda
Chapter Five: Shining Light on Infants' Discovery of Structure
Abstract
1 What Is Abstract Rule Learning?
2 A New Approach to Studying Abstract Rule Learning
---
Volume 46 of Advances in Child Development and Behavior includes chapters that highlight some the most recent research in this area.
A wide array of topics are discussed in detail, including internalization and socialization, infants' discovery of structure, adolescents' theories of the commons, lesbian and gay parenting, early childhood and family interventions, predicting aggression, causal inference in early development, pubertal development, the impact on children of parental deployment to war, vocabulary development for English learners in the early grades, and adaptive tool-use in early childhood.
Each chapter provides in-depth discussions, and this volume serves as an invaluable resource for developmental or educational psychology researchers, scholars, and students.
Chapters highlight some of the most recent research in the area
A wide array of topics are discussed in detail
Developmental or educational psychology researchers, scholars, and students.
---
No. of pages:

400
Language:

English
Copyright:

© Academic Press

2014
Published:

7th March 2014
Imprint:

Academic Press
eBook

ISBN:

9780128003152
Hardcover

ISBN:

9780128002858
---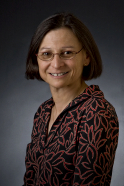 Janette B. Benson Serial Editor
Janette B. Benson is an Associate Dean, Morgridge College of Educationan and Associate Professor in the Psychology Department at the University of Denver. She recently served for five years as the Director of the University-wide Office of Academic Assessment and co-chaired the successful University reaccreditation. Dr. Benson's expertise is in cognitive and sensorimotor development in infancy and early childhood, and her research has been funded by the National Science Foundation, the National Institutes of Health, The MacArthur Foundation and the March of Dimes. Dr. Benson has published several articles, book chapters and has edited or co-edited several books, including The Encyclopedia of Infancy and Early Childhood Development. She has been the recipient of several awards and honors, including the University of Denver Scholar – Teacher of the Year (1993), the 2000 CASE Colorado Professor of the Year, a Carnegie Scholar, a Fellow of the Association for Psychological Science, member of the Board of Directors of Shortridge Academy, and the serial editor of Advances in Child Development and Behavior.
Affiliations and Expertise
Morgridge College of Education and Department of Psychology, University of Denver, CO, USA