Advances in Bacterial Electron Transport Systems and Their Regulation, Volume 68
1st Edition
Hardcover ISBN: 9780128048238
eBook ISBN: 9780128052396
Published Date: 3rd May 2016
---
Preface
Chapter One: Oxygen and Nitrate Respiration in Streptomyces coelicolor A3(2)

Abstract
1 Introduction
2 General Aspects of Respiration
3 The Aerobic Respiratory Chain of S. coelicolor
4 Respiration with Nitrate
5 Respiratory Enzyme Complexes—An Outlook and Perspectives
Acknowledgements

Chapter Two: Anaerobic Metabolism in Haloferax Genus: Denitrification as Case of Study

Abstract
1 Introduction
2 General Characteristics of the Haloferax Genus
3 Anaerobic Metabolism in the Haloferax Genus
4 Enzymes Involved in Anaerobic Metabolism in Haloferax Genus: Denitrification as Study of Case
5 Genes Coding for the Enzymes Sustaining Denitrification
6 Potential Uses of the Denitrification Carried Out by Haloferax in Biotechnology
7 Conclusions and Future Perspectives
Acknowledgement

Chapter Three: Mechanisms of Bacterial Extracellular Electron Exchange

Abstract
1 Introduction
2 Diversity of Microbe–Mineral Metabolism
3 Biological Electron Transport Across the Cell Envelope
4 Structures at the Interface of Microbe–Mineral Interaction
5 Summary of Electron Transport Models Across the Outer Membrane
6 Future Perspectives
Acknowledgements

Chapter Four: Cooperation of Secondary Transporters and Sensor Kinases in Transmembrane Signalling: The DctA/DcuS and DcuB/DcuS Sensor Complexes of Escherichia coli

Abstract
1 Transporters as Coregulators of Sensor Kinases
2 Polar Localization of DcuS and of the DcuS/DctA Sensor Complex
3 DcuS as Membrane-Bound Sensor Kinase for Transmembrane Signalling
4 The DctA/DcuS (or DcuB/DcuS) Sensor Complexes and Their Role for DcuS Function
Acknowledgements

Chapter Five: Pivotal Role of Iron in the Regulation of Cyanobacterial Electron Transport

Abstract
1 Introduction
2 A Survey of Different Roles of Iron-Containing Proteins in the Photosynthetic Process
3 Control of Iron Homeostasis in Cyanobacteria
4 Iron-Responsive Proteins and Photosystem Performance
5 Iron-Dependent Proteins Involved in Nitrogen Metabolism: Roles and Regulation
6 Relationship Between Iron and Respiratory Electron Transport in Cyanobacteria
7 Iron-Regulated RNAs Related to the Control of Cyanobacterial Electron Transport
8 Insights into the Mechanisms of Genetic Regulation of Cyanobacterial Electron Transport Operated by FurA
Acknowledgements

Chapter Six: Bacterial Electron Transfer Chains Primed by Proteomics

Abstract
1 Introduction
2 Methodology of Proteomics
3 Bacterial Electron Transfer Chains and Their Regulation: Global Approaches
4 Respiratory Protein Complexes in Assembly
5 Assemblages of Respiratory Protein Complexes
6 Perspectives
Acknowledgements

Chapter Seven: Nitrous Oxide Metabolism in Nitrate-Reducing Bacteria: Physiology and Regulatory Mechanisms

Abstract
1 Introduction
2 N2O Metabolism in Nitrate-Ammonifying Bacteria
3 N2O Metabolism in Denitrifying Bacteria
4 B. japonicum as a Model of Legume-Associated Rhizobial Denitrifiers
5 NO and N2O Metabolism in Other Rhizobia-Legume Symbiosis
6 Conclusions
Acknowledgements

Chapter Eight: The Model [NiFe]-Hydrogenases of Escherichia coli

Abstract
1 Introduction
2 [NiFe]-Hydrogenase-1: An O2-Tolerant Paradigm
3 [NiFe]-Hydrogenase-2: A Bidirectional Redox Valve
4 [NiFe]-Hydrogenase-3: A Central Component of Formate Hydrogenlyase
5 [NiFe]-Hydrogenase-4: Fossil or Functional?
6 Biosynthesis of Hydrogenases
7 Concluding Remarks
Acknowledgements

Author Index
Subject Index
---
Advances in Microbial Physiology: Advances in Bacterial Electron Transport Systems and Their Regulation, the latest volume in the Advances in Microbial Physiology series, continues the long tradition of topical and important reviews in microbiology, with this latest volume focusing on the advances in bacterial electron transport systems and their regulation.
Contains contributions from leading authorities in the field of microbial physiology
Informs and updates on all the latest developments in the field
Presents a primary focus for this edition on the advances made in bacterial electron transport systems and their regulation
Microbiologists, biochemists, biotechnologists, and those interested in physiology, microbial biochemistry and its applications
---
No. of pages:

594
Language:

English
Copyright:

© Academic Press

2016
Published:

3rd May 2016
Imprint:

Academic Press
Hardcover

ISBN:

9780128048238
eBook

ISBN:

9780128052396
---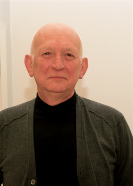 Professor Robert Poole is West Riding Professor of Microbiology at the University of Sheffield. He has >35 years' experience of bacterial physiology and bioenergetics, in particular O2-, CO- and NO-reactive proteins, and has published >300 papers (h=48, 2013). He was Chairman of the Plant and Microbial Sciences Committee of the UK Biotechnology and Biological Sciences Research Council and has held numerous grants from BBSRC, the Wellcome and Leverhulme Trusts and the EC. He coordinates an international SysMO systems biology consortium. He published pioneering studies of bacterial oxidases and globins and discovered the bacterial flavohaemoglobin gene (hmp) and its function in NO detoxification He recently published the first systems analyses of responses of bacteria to novel carbon monoxide-releasing molecules (CORMs) and is a world leader in NO, CO and CORM research.
Affiliations and Expertise
University of Sheffield, UK
Tax Exemption
We cannot process tax exempt orders online. If you wish to place a tax exempt order please
contact us
.