Advances in Applied Microbiology, Volume 61
1st Edition
Serial Editors:
Allen Laskin
Sima Sariaslani
Geoffrey Gadd
eBook ISBN: 9780080488134
Hardcover ISBN: 9780120026630
Published Date: 19th April 2007
---
Unusual Two-Component Signal Transduction Pathways in the Actinobacteria

I Introduction
II Unusual Two-Component Systems in Actinobacteria
III Orphan Two-Component Proteins
IV Conclusions and Perspectives
ACKNOWLEDGMENTS

Acyl-HSL Signal Decay: Intrinsic to Bacterial Cell–Cell Communications

I Introduction
II Acyl-HSL-Degrading Organisms, Enzymes, and Homologues
III Mechanisms of Acyl-HSL Degradation
IV Specificity of Acyl-HSL-Degrading Enzymes
V Acyl-HSL Stability in Natural Environments
VI Coevolution of Quorum-Sensing Bacteria with Hosts and Acyl-HSL-Degrading Bacteria
VII Conclusions

Microbial Exoenzyme Production in Food

I Introduction
II Structure and Function of Exoenzymes
III Classification of Enzymes
IV Enzyme Synthesis
V Enzyme Activity
VI Conclusion and Future Prospects
ACKNOWLEDGMENTS

Biogenetic Diversity of Cyanobacterial Metabolites

I Introduction
II Major Biosynthetic Routes in Cyanobacteria
III Polyketides
IV Cyanopeptides
V Alkaloids
VI Isoprenoids
VII Other Cyanobacterial Metabolites

Pathways to Discovering New Microbial Metabolism for Functional Genomics and Biotechnology

I Introduction
II Defining the Hypothesis That Most Metabolic Reactions Are Yet to be Discovered
III Organization of Existing Metabolic Information
IV Approaches for New Discovery
V Newly Discovered Microbial Metabolism
VI Significance of New Discoveries in Novel Functional Group Metabolism
VII Use of Recently Discovered Biocatalysis Industrially

Biocatalysis by Dehalogenating Enzymes

I Introduction
II Halocarboxylic Acid Dehalogenases
III Haloalkane Dehalogenases
IV Halohydrin Dehalogenases
V Conclusions

Lipases from Extremophiles and Potential for Industrial Applications

I Introduction
II Lipases from Extreme Microorganisms
III Improving Lipases for Efficient Applications
IV Regio- and Stereospecificity of Lipases
V Applications of Lipases
VI Conclusions

In Situ Bioremediation

I Introduction
II Unsaturated Zone Treatment Methods
III Saturated Zone Treatment Methods
IV Use of Inocula
V Monitoring Methods
VI Conclusions and Future Prospects
Acknowledgment

Bacterial Cycling of Methyl Halides

I Introduction
II Methyl Halide-Degrading Organisms
III Biochemistry and Genetics of Methyl Halide Degradation
IV Microbial Ecology of Methyl Halide-Degrading Bacteria
V Potential Applications for Bioremediation Using Methyl Halide-Oxidizing Bacteria
VI Outlook
ACKNOWLEDGMENTS

Index
Contents of Previous Volumes
---
Published since 1959, Advances in Applied Microbiology continues to be one of the most widely read and authoritative review sources in Microbiology.
The series contains comprehensive reviews of the most current research in applied microbiology. Recent areas covered include bacterial diversity in the human gut, protozoan grazing of freshwater biofilms, metals in yeast fermentation processes and the interpretation of host-pathogen dialogue through microarrays.
Eclectic volumes are supplemented by thematic volumes on various topics including Archaea and "Sick Building Syndrome". Impact factor for 2003: 1.893
Researchers in applied microbiology, molecular biology, mycology, biotechnology, biochemistry
---
No. of pages:

392
Language:

English
Copyright:

© Academic Press

2007
Published:

19th April 2007
Imprint:

Academic Press
eBook

ISBN:

9780080488134
Hardcover

ISBN:

9780120026630
---
Allen Laskin Serial Editor
Affiliations and Expertise
Ethigen Corporation, Somerset, NJ, USA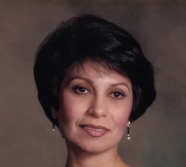 Sima Sariaslani Serial Editor
Sima Sariaslani - PhD in microbial Biochemistry - UK
Professor of microbiology/biochemistry - Iran
Research at Univ. of Calif, Riverside - US
Research at Univ. of Iowa - US
Research at DuPont Central Research and Development - US
Intellectual property - DuPont - US
Affiliations and Expertise
DuPont Central Research and Development, Wilmington, DE, USA
Geoffrey Gadd Serial Editor
Affiliations and Expertise
University of Dundee, Scotland, UK