Advances in Applied Microbiology, Volume 86
1st Edition
Serial Editors:
Geoffrey Gadd
Sima Sariaslani
eBook ISBN: 9780128002988
Hardcover ISBN: 9780128002629
Published Date: 1st June 2013
---
Contributors
Chapter One. Pseudomonas aeruginosa Biofilms: Mechanisms of Immune Evasion
Abstract
1 Introduction
2 Biofilm Research Today
3 The Polymorphonuclear Leukocytes
4 The Interplay: Biofilm Versus PMNs
5 Biofilm Infections in Context
6 Concluding Remarks
Acknowledgments
References
Chapter Two. Insights into the Biology of Borrelia burgdorferi Gained Through the Application of Molecular Genetics
Abstract
1 Introduction
2 Global Gene Regulation
3 Motility and Chemotaxis
4 Cellular Processes: Nutrient Acquisition, Biosynthesis, Metabolism, Cell Division, and Secretion
5 Immune Evasion
6 Colonization and Dissemination in the Vector or Reservoir
7 Conclusions
Acknowledgments
References
Chapter Three. Shiga Toxin-Producing Escherichia coli
Abstract
1 Introduction
2 Diseases Caused by STEC
3 Locus of Enterocyte Effacement and Other Virulence Genes
4 Combatting Acidic Conditions
5 Iron Acquisition
6 Antimicrobial Drug Resistance
7 Ecology
8 Epidemiology
9 Prevention of STEC Colonization and Shedding in Cattle
10 Prevention of STEC Contamination of Meat and Dairy Products
11 Prevention of STEC Contamination of Produce
12 Detection, Isolation, and Identification of STEC
13 Comparative Genomics of O157:H7 and Non-O157 STEC
14 Stress Responses
15 Cell-to-Cell Communication Systems in E. coli
16 Conclusions
References
Chapter Four. Modern Taxonomy of Biotechnologically Important Aspergillus and Penicillium Species
Abstract
1 Introduction
2 One Fungus, One Name
3 Classification and Phylogenetic Relationships in Trichocomaceae, Aspergillaceae, and Thermoascaceae
4 Taxonomy of Penicillium Species and Phenotypically Similar Genera
5 Taxonomy of Aspergillus Species
6 Character Analysis
7 Modern Taxonomy and Genome Sequencing
8 Identification of Penicillium and Aspergillus Strains
9 Mating-Type Genes
10 Conclusions
Acknowledgments
References
Chapter Five. Upstream Regulation of Mycotoxin Biosynthesis
Abstract
1 Introduction
2 Pathway-Specific Regulators
3 Heterotrimeric G Protein Signaling Governing Mycotoxin Biosynthesis
4 The Role of Transcription Factors Responding to Environmental Cues in Mycotoxin Biosynthesis
5 Bridging Morphological and Chemical Development in Fungi
6 Chromatin Modification and Toxigenesis
7 Conclusions and Prospects
Acknowledgments
References
Index
Contents of Previous Volumes
---
Published since 1959, Advances in Applied Microbiology continues to be one of the most widely read and authoritative review sources in microbiology.
The series contains comprehensive reviews of the most current research in applied microbiology. Recent areas covered include bacterial diversity in the human gut, protozoan grazing of freshwater biofilms, metals in yeast fermentation processes and the interpretation of host-pathogen dialogue through microarrays.
Eclectic volumes are supplemented by thematic volumes on various topics, including Archaea and sick building syndrome. Impact factor for 2012: 4.974.
Contributions from leading authorities
Informs and updates on all the latest developments in the field
Researchers in applied microbiology, molecular biology, mycology, biotechnology and biochemistry
---
No. of pages:

312
Language:

English
Copyright:

© Academic Press

2014
Published:

1st June 2013
Imprint:

Academic Press
eBook

ISBN:

9780128002988
Hardcover

ISBN:

9780128002629
---
Praise for the series:
"No laboratory scientist, field worker or technical administrator can afford to pass it up." --ASM News
"The topics are well supported by an extensive bibliography and provide a rich source of current information." --Biopharm
---
Geoffrey Gadd Serial Editor
Affiliations and Expertise
University of Dundee, Scotland, UK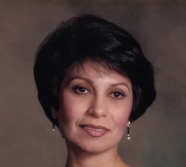 Sima Sariaslani Serial Editor
Sima Sariaslani - PhD in microbial Biochemistry - UK
Professor of microbiology/biochemistry - Iran
Research at Univ. of Calif, Riverside - US
Research at Univ. of Iowa - US
Research at DuPont Central Research and Development - US
Intellectual property - DuPont - US
Affiliations and Expertise
DuPont Central Research and Development, Wilmington, DE, USA