A Pharmacology Primer
2nd Edition
Theory, Applications, and Methods
Paperback ISBN: 9780123705990
eBook ISBN: 9780080465302
Published Date: 27th October 2006
---
The Second Edition will continue this tradition of better preparing researchers in the basics of pharmacology. In addition, new human interest material including historical facts in pharmacology will be added. A new section on therapeutics will help readers identify with diseases and drug treatments.
Over 30 new figures and tables
More human interest information to provide readers with historical facts on pharmacology research
New section on therapeutics to help identify diseaes and drug treatments
New section on new biological concepts relevant to pharmacological research (i.e., systems biology)
New study sections organized with ASPET and other international pharmacology organizations
New coverage of pharmacokinetics and drug disposition
Researchers in all areas of molecular biology who need the background basics of pharmacology. This list includes pharmaceutical companies, drug disocvery professionals, and researchers in pharmacology, biochemistry, cell biology, and molecular biology. Also can be used for upper-level undergrad textbook.
Foreword to Second Edition
Foreword to First Edition
Chapter 1: What Is Pharmacology?

Publisher Summary
1.1 About This Book
1.2 What Is Pharmacology?
1.3 The Receptor Concept
1.4 Pharmacological Test Systems
1.5 The Nature of Drug Receptors
1.6 Pharmacological Intervention and the Therapeutic Landscape
1.7 System-independent Drug Parameters: Affinity and Efficacy
1.8 What Is Affinity?
1.9 The Langmuir Adsorption Isotherm
1.10 What Is Efficacy?
1.11 Dose-response Curves
1.12 Chapter Summary and Conclusions
1.13 Derivations: Conformational Selections as a Mechanism of Efficacy

Chapter 2: How Different Tissues Process Drug Response

Publisher Summary
2.1 Drug Response as Seen Through the "Cellular Veil"
2.2 The Biochemical Nature of Stimulus-response Cascades
2.3 The Mathematical Approximation of Stimulus-response Mechanisms
2.4 System Effects on Agonist Response: Full and Partial Agonists
2.5 Differential Cellular Response to Receptor Stimulus
2.6 Receptor Desensitization and Tachyphylaxis
2.7 The Measurement of Drug Activity
2.8 Advantages and Disadvantages of Different Assay Formats
2.9 Drug Concentration as an Independent Variable
2.10 Chapter Summary and Conclusions
2.11 Derivations

Chapter 3: Drug-Receptor Theory

Publisher Summary
3.1 About This Chapter
3.2 Drug-Receptor Theory
3.3 The Use of Mathematical Models in Pharmacology
3.4 Some Specific Uses of Models in Pharmacology
3.5 Classical Model of Receptor Function
3.6 The Operational Model of Receptor Function
3.7 Two-state Theory
3.8 The Ternary Complex Model
3.9 The Extended Ternary Model
3.10 Constitutive Receptor Activity
3.11 The Cubic Ternary Complex Model
3.12 Chapter Summary and Conclusions
3.13 Derivations

Chapter 4: Pharmacological Assay Formats: Binding

Publisher Summary
4.1 The Structure of This Chapter
4.2 Binding Theory and Experiment
4.3 Complex Binding Phenomena: Agonist Affinity from Binding Curves
4.4 Experimental Prerequisites for Correct Application of Binding Techniques
4.5 Chapter Summary and Conclusions
4.6 Derivations

Chapter 5: Agonists: The Measurement of Affinity and Efficacy in Functional Assays

Publisher Summary
5.1 Functional Pharmacological Experiments
5.2 The Choice of Functional Assays
5.3 Recombinant Functional Systems
5.4 Functional Experiments: Dissimulation in Time
5.5 Experiments in Real Time Versus Stop Time
5.6 The Measurement of Agonist Affinity in Functional Experiments
5.7 Estimates of Relative Efficacy of Agonists in Functional Experiments
5.8 Chapter Summary and Conclusions
5.9 Derivations

Chapter 6: Orthosteric Drug Antagonism

Publisher Summary
6.1 Introduction
6.2 Kinetics of Drug-Receptor Interaction
6.3 Surmountable Competitive Antagonism
6.4 Noncompetitive Antagonism
6.5 Agonist-Antagonist Hemi-equilibria
6.6 Resultant Analysis
6.7 Chapter Summary and Conclusions
6.8 Derivations

Chapter 7: Allosteric Drug Antagonism

Publisher Summary
7.1 Introduction
7.2 The Nature of Receptor Allosterism
7.3 Properties of Allosteric Modulators
7.4 Functional Study of Allosteric Modulators
7.5 Measurement of the Potency of Allosteric Insurmountable Antagonists
7.6 Methods for Detecting Allosterism
7.7 Chapter Summary and Conclusions
7.8 Derivations

Chapter 8: The Process of Drug Discovery

Publisher Summary
8.1 Pharmacology in Drug Discovery
8.2 Chemical Sources for Potential Drugs
8.3 Pharmacodynamics and High-throughput Screening
8.4 Pharmacokinetics
8.5 Pharmaceutical Development
8.6 Adverse Drug Effects
8.7 Chapter Summary and Conclusions

Chapter 9: Target- and System-based Strategies for Drug Discovery

Publisher Summary
9.1 Some Challenges for Modern Drug Discovery
9.2 Target-based Drug Discovery
9.3 Systems-based Drug Discovery
9.4 In Vivo Systems, Biomarkers, and Clinical Feedback
9.5 Types of Therapeutically Active Ligands
9.6 Summary and Conclusions

Chapter 10: "Hit" to Drug: Lead Optimization

Publisher Summary
10.1 Tracking SARs and Determining Mechanism of Action: Data-driven Drug-based Pharmacology
10.2 Drug Initiation of Response: Agonism
10.3 Inhibition of Agonist Response: Antagonism
10.4 "Short-form" Measures of Antagonism for Following Structure-activity Relationship
10.5 Summary and Conclusions
10.6 Derivations

Chapter 11: Statistics and Experimental Design

Publisher Summary
11.1 Structure of This Chapter
11.2 Introduction
11.3 Descriptive Statistics: Comparing Sample Data
11.4 How Consistent Is Experimental Data with Models?
11.5 Comparison of Samples to "Standard Values"
11.6 Experimental Design and Quality Control
11.7 Chapter Summary and Conclusions

Chapter 12: Selected Pharmacological Methods

Publisher Summary
12.1 Binding Experiments
12.2 Functional Experiments

Glossary of Pharmacological Terms
Appendices
Index
No. of pages:

318
Language:

English
Copyright:

© Academic Press

2006
Published:

27th October 2006
Imprint:

Academic Press
Paperback

ISBN:

9780123705990
eBook

ISBN:

9780080465302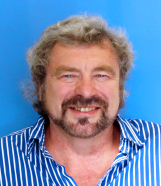 Terry P. Kenakin is the recipient of the 2008 Poulsson Medal for Pharmacology awarded by the Norwegian Society of Pharmacology for achievements in basic and clinical pharmacology and toxicology. He has also been awarded the 2011 Ariens Award from the Dutch Pharmacological Society and the 2014 Gaddum Memorial Award from the British Pharmacological Society. Having been involved in drug discovery for over 30 years, his interests include the optimal design of drug activity assays systems and quantitative drug receptor theory. He is a member of numerous editorial boards as well as Editor-in-Chief of the Journal of Receptors and Signal Transduction and Current Opinion in Pharmacology. In addition, Dr. Kenakin has authored numerous articles and has also written a number of books on pharmacology.
Affiliations and Expertise
Professor of Pharmacology, The University of North Carolina School Of Medicine, Chapel Hill, NC, USA
Tax Exemption
We cannot process tax exempt orders online. If you wish to place a tax exempt order please
contact us
.