A History of Modern Immunology
1st Edition
The Path Toward Understanding
eBook ISBN: 9780124201088
Hardcover ISBN: 9780124169746
Published Date: 1st November 2013
---
A History of Modern Immunology: A Path Toward Understanding describes, analyzes, and conceptualizes several seminal events and discoveries in immunology in the last third of the 20th century, the era when most questions about the biology of the immune system were raised and also found their answers. Written by an eyewitness to this history, the book gives insight into personal aspects of the important figures in the discipline, and its data driven emphasis on understanding will benefit both young and experienced scientists.
This book provides a concise introduction to topics including immunological specificity, antibody diversity, monoclonal antibodies, major histocompatibility complex, antigen presentation, T cell biology, immunological tolerance, and autoimmune disease. This broad background of the discipline of immunology is a valuable companion for students of immunology, research and clinical immunologists, and research managers in the pharmaceutical and biotechnology industries.
Contains the history of major breakthroughs in immunology featured with authenticity and insider details
Gives an insight into personal aspects of the players in the history of immunology
Enables the reader to recognize and select data of heuristic value which elucidate important facets of the immune system
Provides good examples and guidelines for the recognition and selection of what is important for the exploration of the immune system
Gives clear separation of descriptive and interpretive parts, allowing the reader to distinguish between facts and analysis provided by the author
research immunologists, immunology students from Master to PhD, secondary audience comprises clinical immunologists to help them connect basic immunology, research managers in pharma and biotech industry.
Dedication
Introductory Words About Science, Scientists, and Immunology
Reference
Part I: Pre-history with Far-reaching Consequences
Chapter 1. The Immunological Revolution
Abstract
1.1 The Clonal Selection Theory
1.2 The Birth of B and T Lymphocytes
1.3 T-B Cell Collaboration
1.4 The Structure of Immunoglobulins
1.5 Allergy: from Disease Symptoms to IgE
References
Part II: The History
Introduction
Reference
Chapter 2. A Very Special Location: The Basel Institute for Immunology
Abstract
Reference
Chapter 3. Immunological Specificity
Abstract
References
Chapter 4. Monoclonal Antibodies: The Final Proof for Clonal Selection
Abstract
4.1 Discovery
4.2 Immunology Goes Business
4.3 The Technology Avalanche: Antibody Engineering
References
Chapter 5. The First Victory of Molecular Biology: Mechanisms of the Generation of Antibody Diversity
Abstract
5.1 Theoretical Treatment of the Problem
5.2 The Experimental Solution
5.3 What did We Learn from the Mechanisms of GOD?
5.4 A Baroque Embellishment of Antibody Diversity: the Idiotype Network
References
Chapter 6. The Major Histocompatibility Complex
Abstract
6.1 MHC Class I
6.2 MHC Class II
6.3 Sorting Out the Genetics of MHC
References
Chapter 7. Antigen Processing and Presentation
Abstract
7.1 The Rules of Peptide Binding to MHC Molecules
7.2 The Most Revealing Crystallographic Study in the History of Immunology: the Three-Dimensional Structure of MHC Molecules
7.3 Antigen Processing and Loading Pathways
7.4 The Case for a Specialized Antigen-Presenting Cell
7.5 Antigen Processing and Presentation: Phenomena that Beg for a Concept
References
Chapter 8. The Intricate Behavior of T Cells
Abstract
8.1 Major Histocompatibility Complex Restriction of T-Cell Recognition
8.2 Chase for the Antigen Receptor of T Cells
8.3 T-Cell Recognition: From Facts Toward Understanding
8.4 Thymus and the T-Cell Repertoire
8.5 Alloreactivity: the Continuing Puzzle
8.6 Functional Subclasses of T cells
8.7 Cell Adhesion, Costimulation, Co-Inhibition
References
Chapter 9. Acquired Immunological Tolerance
Abstract
9.1 Discovery
9.2 The Era of Theories
9.3 The Era of Mechanistic Studies
9.4 Can Self Tolerance be Understood?
References
Chapter 10. Autoimmunity
Abstract
10.1 Genetic Factors Predisposing to Autoimmune Disease
10.2 How is Autoimmunity Initiated?
10.3 Some Aspects of Pathogenesis
10.4 Approaches to Immunotherapy
10.5 What is Needed for Better Understanding of Autoimmunity?
References
Concluding Remarks
Index
No. of pages:

356
Language:

English
Copyright:

© Academic Press

2014
Published:

1st November 2013
Imprint:

Academic Press
eBook

ISBN:

9780124201088
Hardcover

ISBN:

9780124169746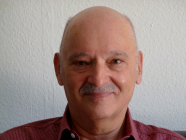 Dr. Nagy, a world-leading immunologist, previously held positions as Scientific Member of the Basel Institute of Immunology, Deputy Director of the Max-Planck-Institute for Biology in Tuebingen, Project Leader in Preclinical Research at Novartis in Basel and most recently as Department Head of Immunology at Hoffmann-La Roche in Nutley. Dr. Nagy's research into the major histocompatibility complex has resulted in over 140 papers in peer-reviewed journals. He's actively contributed to immunology research from 1970 to 2006 and is an author of over 150 research publications (mostly in high impact international journals). He's directly contributed to the majority of sub disciplines, the history of which is described in this book. He personally knows almost all prominent scientists in immunology including 8 Nobel Laureates. This background put him uniquely into the position of writing up the history of immunology in the last third of the twentieth century with authenticity and insider details.
He's significantly contributed to the genetics of the major histocompatibility complex (MHC), to the MHC-association of autoimmune diseases, and to different aspects of T cell biology. Formerly, he was a member of the Basel Institute for Immunology, deputy director at the Department of Immunogenetics, Max-Planck-Institute of Biology, Tübingen, Germany, head of the Immunology Department, Hoffmann La Roche Inc., Nutley, NJ, USA, and head of research at GPC-Biotech Inc., Munich, Germany. Also is a former editorial board member of "Immunogenetics", and "Human Immunology".
Affiliations and Expertise
DVM, PhD, Emeritus Professor of Immunology
"...lively in part because, at its core, it recognizes the human and subjective side of doing science...constitutes an enthusiastic and warm account of immunological progress...The human engagement in his account makes the scientific issues more understandable, their significance more apparent and fascinating." --Journal of the History of Biology, A History of Modern Immunology
"…introduces each of the ten sections with some level of background or historical context, beginning with the discovery of DNA rearrangement in the generation of antibody diversity and finishing with the concepts of immune tolerance and autoimmunity…also explains the significance of specific experiments. Summing Up: Recommended." --Choice, July 2014
"An immunology industry insider surveys the recent history of the branch of life sciences that studies immune system functions and summarizes major discoveries resulting from immunological research conducted since 1970. The chronicle describes the clarification of immunoglobulin structure, the interaction of antibody with antigen, the mechanisms for generation of antibody diversity, the T-cell antigen receptor, and the nature of its ligand.." --ProtoView.com, January 2014

Tax Exemption
We cannot process tax exempt orders online. If you wish to place a tax exempt order please
contact us
.