Chemical Engineering Process Simulation
1st Edition
Authors:
Nishanth Chemmangattuvalappil
Denny Ng Kok Sum
Rafil Elyas
Cheng-Liang Chen
I,Lung Chien
Hao-Yeh Lee
Paperback ISBN: 9780128037829
Published Date: 23rd June 2017
---
Chemical Engineering Process Simulation is ideal for students, early career researchers, and practitioners, as it guides you through chemical processes and unit operations using the main simulation softwares that are used in the industrial sector. This book will help you predict the characteristics of a process using mathematical models and computer-aided process simulation tools, as well as model and simulate process performance before detailed process design takes place.
Content coverage includes steady and dynamic simulations, the similarities and differences between process simulators, an introduction to operating units, and convergence tips and tricks. You will also learn about the use of simulation for risk studies to enhance process resilience, fault finding in abnormal situations, and for training operators to control the process in difficult situations. This experienced author team combines industry knowledge with effective teaching methods to make an accessible and clear comprehensive guide to process simulation.
Covers the fundamentals of process simulation, theory, and advanced applications
Includes case studies of various difficulty levels to practice and apply the developed skills
Features step-by-step guides to using Aspen Plus and HYSYS for process simulations available on companion site
Helps readers predict the characteristics of a process using mathematical models and computer-aided process simulation tools
Process engineers, chemical engineers, chemical engineering students (graduates and post-graduates)
Part 1 Basics of Process Simulation
A brief history of process simulation
Sequential modular approach for steady-state process simulation
Computer-aided mass balance calculation with spreadsheet
Equation oriented process simulation
Fluid package definition
Thermodynamic method selection
Equations of state
Liquid activity models
Component selection and hypothetical definitions
Vapor-liquid equilibrium
Thermodynamic descriptions of unit operations
Basic flowsheeting
Degrees of freedom approach
Simulation of recycle streams: convergence tips and tricks
Introduction to unit operation modelling (reactors, flash, distillation, etc.)
Introduction to dynamic simulation
Part 2 Aspen HYSYS
How to simulate an integrated flowsheet: a simple example
Industrial case studies
Refrigeration loop with economizer
NGL Fractionation - Turboexpander and NGL train
Part 3 Aspen Plus
Simulation of integrated flowsheets: some industrial case studies
Dynamics simulation and control in Aspen Plus Dynamics
Design and control of azeotropic distillation systems
Design and control of reactive distillation systems
Synthesis and operation of heat exchanger networks
Simulation and optimization of steam power plants
No. of pages:

468
Language:

English
Copyright:

© Elsevier

2017
Published:

23rd June 2017
Imprint:

Elsevier
Paperback

ISBN:

9780128037829
He is a Chartered Engineer with Engineering Council UK and Professional Engineer with the Board of Engineers Malaysia. He is also the winner of the Innovator of the Year Award 2009 of IChemE UK, Young Engineer Award 2010 of the Institution of Engineers Malaysia, and Outstanding Young Malaysian Award 2012. He has over 80 published papers in various referred journals, co-editor of the book entitled Recent Advances in Sustainable Process Design and Optimization, and sole author for the textbook of Process Integration for Resource Conservation.
Affiliations and Expertise
Professor of Process Design and Integration, Center of Excellence for Green Technologies, University of Nottingham, Malaysia Campus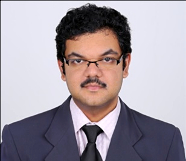 Nishanth Chemmangattuvalappil
Dr. Nishanth Chemmangattuvalappil is an Associated Professor of Chemical Engineering in the Department of Chemical and Environmental Engineering at University of Nottingham Malaysia. He is also the Head of Sustainable Process Integration Group of the Environmental Research Division of the University of Nottingham, Malaysia campus. He received his PhD in Chemical Engineering from Auburn University in 2010 and worked as a Post-doctoral fellow at the University of Pittsburgh and later at Auburn University. His main areas of expertise include product and molecular design, mixture design and integrated biorefineries. His current work focuses on the application of molecular design concepts on reactive systems, integration of molecular design techniques into the design of biorefineries and carbon capture and storage using ionic liquids. He has co-authored more than 50 peer reviewed international journal articles and two book chapters. In addition, his works have been presented at more than 60 international conferences and at four invited lectures.
Affiliations and Expertise
Department of Chemical and Environmental Engineering, University of Nottingham Malaysia campus
Affiliations and Expertise
University of Nottingham, Malaysia Campus
Owner and Principal Consultant of specialist consulting company East One-Zero-One Sdn Bhd (East101).
Affiliations and Expertise
Owner and Principal Consultant of specialist consulting company East One-Zero-One Sdn Bhd (East101)
Affiliations and Expertise
National Taiwan University, Taiwan
Affiliations and Expertise
National Taiwan University, Taiwan
Affiliations and Expertise
National Taiwan University, Taiwan